American student loan debt has increased by 20% in the last ten years.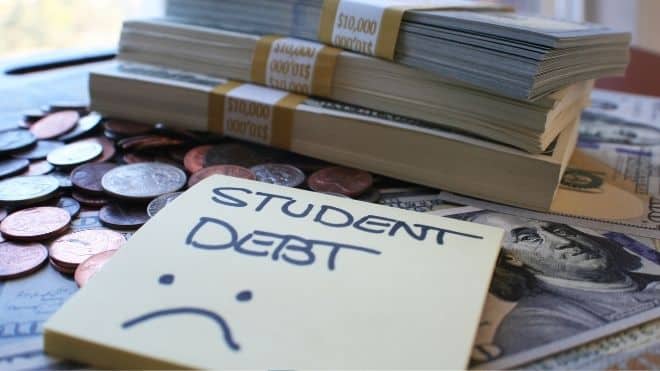 Each year the increases by 7.8% and now there is a student debt crisis worth $1.75 trillion.
How many Americans have student debt?
Student loan debt is a growing crisis in the US with college graduates owing a collective $1.75 trillion in student loans. As of this year, 92.8 million Americans have student loan debt. Part of the reason debt is so high is because of inflation. According to the Education Data website, inflation has increased the cost of college by 602.5% since 2000.
Another issue with the student loan crisis is the type of degree you receive after graduating. Recently, Master's Degrees are being considered to have taken the place of a Bachelor's Degree. Now, more jobs are requiring more advanced education to be hired or promoted.
About 13% of adults that are 25 and older and went on to get their masters degree– which resulted in an average of $71,287 in additional student loan debt.
Is President Biden doing anything about student debt?
President Biden has spoken about taking action on student loan debt several times. He extended the federal student loan pause four times to ease the financial burden during the Covid-19 pandemic. However, the most recent pause is set to expire September 1, 2022. Biden is said to be considering forgiving $10,000 per borrower.
However, since Biden took office nearly 1.3 million borrowers have seen $25 billion in student debt forgiveness.
Why is college so much more expensive now?
In 2000, the average American that received their bachelors degree left with about $17,297 in debt. That figure is roughly $13,000 less than the average college debt in 2021.
The student debt crisis really rooted during the 2008-2009 recession. Since 2000, the student debt rate has increased by 76% at the time of graduation. College tuition has been increasing in price faster than housing, child care, and medical services over the last twenty years.