Twenty-one months after a plan to build and operate a waste transfer station on the border of Schuyler and Tompkins counties stirred intense local controversy, the state Department of Environmental Conservation has quietly awarded the project a key permit.
The County Line Materials Recovery Facility now has clearance to receive up to 500 tons a day of municipal wastes and other materials, such as landfill leachate, at a 7.49-acre site on Route 13 about one mile east of Alpine Junction in Cayuta.
The agency granted the permit June 15. It did not announce the action in its weekly Environmental Notice Bulletin, but it sent notification letters to those who had once raised questions about the project.
Joseph Campbell, president of Seneca Lake Guardian, said news of the permit caught him by total surprise. He'd filed a Freedom of Information Law request with DEC on March 4, asking for all documents and correspondence on the project. The agency has since responded with eight form letters stating that his request was still being processed.
"I am outraged that I haven't gotten any documents when I asked for them on a rolling basis," Campbell said. "Why are they keeping this such a secret?"
Robert Mente Jr., a contract truck hauler from Newfield, initially proposed to build a 10,575-square-foot "materials recovery facility" in Cayuta that would primarily accept wastes from the Seneca Meadows and Chemung County landfills. He estimated it would generate 185 truck trips per day.
The DEC declared on Sept. 3, 2020 that the proposed project would have "no significant impact on the environment," and it waived a full environmental impact statement.
That action alarmed many and triggered questions, complaints and calls for a public hearing to air concerns about trash truck traffic, noise, air pollution and odors. Furthermore, the site sits above a principal aquifer and appears to fall within the county's 100-year floodplain.
The Schuyler County Legislature, in a 7-1 vote, passed an October 2020 resolution that asked the DEC to withhold permits pending an "exhaustive environmental review of the project, including a complete traffic study."
The legislators were particularly concerned about trucks traveling north to Seneca Meadows through Mecklenburg, Trumansburg and, possibly, Watkins Glen, Odessa and Hector.
State Sen. Tom O'Mara echoed concerns about truck traffic in a letter to the DEC that was read to Schuyler legislators before they voted on the resolution. 
Early last year, U.S. Sens. Kirsten Gillibrand and Charles Schumer asked the U.S. Army Corps of Engineers to evaluate the project's "possible impact on nearby wetlands."
And the law group Earthjustice last April — on the final day that DEC would accept public comments — requested a public hearing on behalf of Seneca Lake Guardian. The agency declined to schedule one.
Earthjustice wrote that the proposed transfer station would be handling leachate that was likely laced with per-/poly-fluoroalkyl substances, or PFAS, long-lasting toxic substances that the state has begun to clamp down on. (Mente's plans called for a 4,000-gallon leachate holding tank.)
"DEC must deny the permit application unless the proposed facility can demonstrate that it can lawfully and safely dispose of leachate without violating federal and state law," Earthjustice wrote.
But in the Fall of 2020, the most commonly cited environmental concern was truck traffic. Seneca Lake Guardian and the Schuyler County legislators, in particular, said they did not want dozens of trucks hauling trash through farming and grape growing communities along the northern routes Mente had proposed.
In response, Mente told the legislators that he no longer planned to send trucks to or receive trucks from Seneca Meadows, 50 miles north of Cayuta. Instead, he said, the trucks would ply southern routes to landfills in Chemung or Steuben counties.
It's unclear whether Mente is legally bound to stick to that promise.
The permit does not explicitly restrict the waste site from using the roadways to the north. Neither does the DEC's June 15, 2022 "responsiveness summary," which was written the DEC's Guillermo Saar, author of the September 2020 ruling that the project would have no significant impact on the environment.
The traffic section of the "responsive summary," which was included in the agency's recent permit notification letters, is silent on the routes and destinations of the trash trucks.
Schuyler County Legislator Michael Lausell said the DEC seemed to "completely ignore" the legislature's resolution calling for a complete environmental review of the County Line MFR project.
"We asked for specific (traffic) modifications," Lausell added. "It's all totally silent on that. If they go north, that's a horrible route for large trucks."
The permit does state that Mente's activities must be "in strict conformance" with a document DEC received on behalf of the applicant on March 19, 2021 entitled "Resubmittal with additional technical information and response to comments for County Line Materials Recovery Facility." Conformance with three other documents dated from June 6, 2021 to June 15, 2022 is also required, the permit states.
None of those four documents have been provided to Campbell in response to any of his three FOIL requests concerning the County Line MFR facility.
In an email to the DEC last week, Campbell wrote: "I am rightly outraged by this lack of response in a timely manner and the issuing of the permit while withholding the documents I requested. I have received zero documents responsive to my (March 4, 2022) request."
The DEC said in a statement to WaterFront: "As in the case of Mr. Campbell's FOIL, the agency ensures timely updates to requesters to advise them of the status of the process."
While the DEC's eight form letters showed diligence in informing Campbell of the agency's delays, those delays had the effect of denying his FOIL request without explanation.
Gov. Kathy Hochul's press office did not to respond to the question of whether the DEC's actions violated instructions from the governor's office in Sept. 20, 2021 memo to all state agency heads to "increase the transparency of your work." That memo ordered agencies like the DEC to "(improve) response time for all Freedom of Information Law requests."
The DEC also noted that it was not required to post a notice of the permit on the Environmental Notice Bulletin. (See the full DEC statement to WaterFront).
Mente declined to comment. 
---
---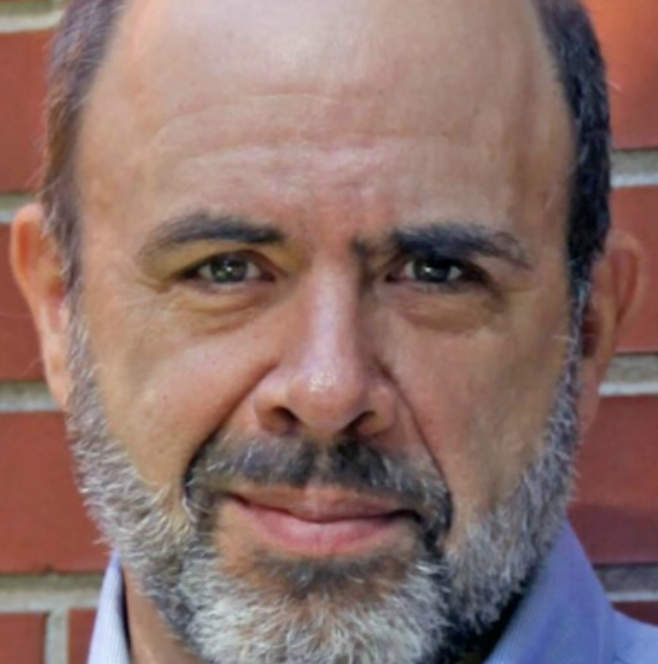 Peter is a three-time Pulitzer nominated reporter covering environmental issues through his first-of-its-kind digital publication The Water Front. He's won an array of Associated Press, UPI, and Society of Professional Journalist awards. His reporting on environmental issues continues to be featured in prominent New York publications and is available on FingerLakes1.com through an exclusive content partnership. Have a question or lead? Send it to [email protected].