The Statesmen Athletic Association Board of Directors recently elected the Hobart College Athletics Hall of Fame Class of 2023. The 10-member class will be formally honored during an on-campus ceremony on April 22, 2023.
The 22nd class of inductees includes 
Tyre Coleman '15
 (football), of Poughkeepsie, 
Harold Draffen '75
 (lacrosse), of Hempstead, 
Keith Longo '09
 (hockey), of Montrose, California, 
Ali Marpet '15
 (football), of St. Petersburg, Florida, 
Kevin Martin '81
 (lacrosse), of Clinton, 
Shawn Mizro '07
 (football), of Fairport, 
Scott Petosa '80
 (lacrosse), of Chittenango, 
Rob Pisanelli '00
 (basketball), of Pittsford, Head Hockey Coach 
Mark Taylor
, of Geneva, and 
Jeffrey Thon '77
 (football/baseball), of Penfield. 
The Class of 2023 will raise the roll of the Hobart Hall of Fame to 135 legendary Statesmen. 
Tyre Coleman '15
A three-time D3football.com All-American, Coleman terrorized Liberty League quarterbacks for four seasons. The four-time All-Liberty League selection holds the Hobart records for career tackles for loss (94.5) and career sacks (51) while also compiling 224 tackles, 16 pass breakups, and 13 forced fumbles. Coleman is one of three Statesmen to record 13 or more sacks in a season and the only one to do it more than once. He set the season records for tackles for loss (30.5) and sacks (17.5) in 2012 as the Statesmen advanced to the third round of the NCAA playoffs for the first time in program history. 
The three-time D3football.com East Region Defensive Player of the Year was named the 2014 D3football.com National Defensive Player of the Year. Coleman set the program record for sacks in a game with 4.5 at Utica in 2012 and capped his career with a record-breaking six tackles for loss against No. 4 Wesley in the third round of the 2014 NCAA playoffs. 
Harold Draffen '75
A two-time first-team All-American lacrosse midfielder, Draffen led Hobart to back-to-back appearances in the NCAA Division II national championship game. He produced 103 points in 31 career games, helping the Statesmen to 27 wins against just four losses in 1974 and 1975. In the 1974 title game against Towson State, Draffen scored a record eight goals and added an assist in an overtime loss to the Tigers. He finished his first season with the Statesmen as the top-scoring midfielder (fourth on the team overall), logging 35 goals and nine assists. Draffen was named a team captain for the 1975 season. He and his teammates rode a 12-game winning streak into the 1975 national championship game, suffering a one-goal defeat to Cortland. Draffen recorded 43 goals and 16 assists in Hobart's 13-2 campaign. He capped his collegiate career playing in the North-South game at Cornell's Schoellkopf Field. 
Draffen transferred to Hobart after leading Nassau Community College to back-to-back NJCAA national championships. He was inducted into the Long Island-Metropolitan Lacrosse Hall of Fame in 1999 and the NCC Hall of Fame in 2014. 
Keith Longo '09
A two-time All-American goalie in hockey, Longo graduated with the career records for wins (51), saves (2,636), shutouts (8), save percentage (.930), and goals-against average (2.30). His career save percentage stood as the NCAA Division III record for three seasons. As a senior, the 2009 Francis L. "Babe" Kraus '24 Memorial Award winner broke the program's season records for wins (18), saves (876), save percentage (.939), and GAA (2.08) while backstopping the Statesmen to the NCAA semifinals. His efforts earned him NCAA All-Tournament Team honors. 
As a first-year, Longo put together a shutout streak of 180:24, which at the time was the sixth-longest in DIII history. As a junior, he recorded a career-high 48 saves against No. 6 Manhattanville. Longo capped off his career with an invitation to participate in the NCAA Frozen Four Skills Challenge in Washington, D.C. 
After graduation, Longo signed a professional contract with the Amarillo Gorillas of the Central Hockey League. 
Ali Marpet '15
An All-American lineman for the Statesmen, Marpet recently retired following a Super Bowl-winning, Pro Bowl career with the NFL's Tampa Bay Buccaneers. 
At Hobart, Marpet was a three-year starter at left tackle, helping the Statesmen win four consecutive Liberty League Championships. He was a three-time All-Liberty League first-team selection and became the first lineman to be voted the conference's Offensive Player of the Year in 2014. Marpet and his teammates compiled a four-year record of 41-5, appearing in four straight NCAA playoffs, and advancing to the quarterfinal round in 2012 and 2014. 
Through his tireless pursuit of improvement, Marpet earned an invitation to the Reese's Senior Bowl, where his performance merited an invitation to the NFL Combine. His performance there led the Buccaneers to select him with the 61st overall pick of the 2015 NFL Draft, the highest selection ever for a Division III player. 
Marpet started every game he played for the Bucs, including Tampa's 31-9 victory over Kansas City in Super Bowl LV. He played in the 2022 Pro Bowl before announcing his retirement after a seven-year career. 
Kevin Martin '81
A two-time winner of the USILA William C. Stiles Award, which is presented to the national defenseman of the year, Martin was also the 1982 overall national player of the year in Division III. The four-year letter winner collected 220 career ground balls and added nine points on three goals and six assists. He played in four NCAA tournaments, including three national championship games, capturing two titles. 
An attackman for Cortland High School, Martin switched to defense when he arrived at Hobart. He played his first full season on defense as a sophomore, contributing on man down, close defense, and as a defensive middie. Martin took the 1980 season off, but returned to the roster in 1981 and emerged as a leader of a defensive unit that limited opponents to 8.13 goals per game. Martin and his teammates turned up the pressure on opposing attacks in the postseason, limiting Fairleigh Dickinson, Washington (Md.), and Cortland to a mere 6.0 goals per game as Hobart won its second straight NCAA Division III National Championship. 
Martin capped his collegiate career with 85 ground balls and six points as the Statesmen once again climbed to the pinnacle of Division III. This time, Hobart's defense limited the opposition to just 7.86 goals per game (7.6 in the playoffs). Martin, who earned first-team All-America honors in each of his final two seasons, was selected to play in the North-South game. 
Martin coached Hobart's B lacrosse team in 1983 and spent the following year coaching in Manchester, England. He has remained active in the sport, founding the Clinton (N.Y.) Lacrosse Club and the Elder Statesmen Lacrosse Club. 
Shawn Mizro '07
One of the most prolific passers in Hobart football history, Mizro graduated with many of the program's career records, including passing yards and passing touchdowns. The three-year starter completed 455 passes for 6,097 yards and 61 touchdowns with a 134.9 pass efficiency rating. He was 26-6 as a starter and helped the Statesmen win three conference championships and make four consecutive postseason appearances. 
As a first-year, Mizro appeared in three games as Hobart won the UCAA and defeated Norwich 34-18 in the ECAC North Atlantic Bowl. As both a sophomore and junior, he directed the Statesmen to 9-2 seasons and reached the second round of the NCAA playoffs, earning first-team All-Liberty League recognition both years. In 2004, Mizro broke the Hobart season records for passing yards (2,253), passing touchdowns (30), and total offense (2,274). During his senior season, Mizro broke Hall of Famer Craig Swanson's career passing yards record, ending his career as the first Statesman with 6,000-plus passing yards and the first with 60-plus passing TDs.
Scott Petosa '80
A two-time national champion and a two-time All-American, Petosa was a four-year letter-winning lacrosse attackman. He recorded 145 career points on 93 goals and 52 assists, graduating ninth on the assists list and 10th in goals and points. 
Petosa contributed 17 goals and nine assists as a first-year, helping the Statesmen log an undefeated 15-0 record, culminating in a 23-13 win over Washington in the Division II national championship game. A year later, he posted career-highs with 33 goals, 46 points, and 70 ground balls as Hobart went 13-2 and appeared in the program's seventh straight national championship game. The string of title games came to an end in 1979, but Petosa's 36-point season earned him second-team All-American honors. He led Hobart back to the mountain top in 1980 as the Statesmen captured the inaugural NCAA Division III Championship. Petosa led all scorers in the tournament with 17 points, finishing the 12-2 season with 19 goals and 18 assists. 
Retired from the U.S. Air Force, Petosa's military career included teaching and coaching at the Air Force Academy. He led the Falcons to their first NCAA Division I Men's Lacrosse Championship appearance in 1988 and was voted the Rocky Mountain Lacrosse Conference Coach of the Year four times. 
Rob Pisanelli '00
A high-scoring swingman on the basketball court, Pisanelli played in 99 career games, producing 1,647 career points. He graduated second on Hobart's all-time points list, just 16 points behind Hall of Famer Mike Masino '88. The 2000 Francis L. "Babe" Kraus '24 Memorial Award winner, Pisanelli was voted the UCAA Player of the Year while receiving All-America honorable mention from D3hoops.com as a senior. 
A four-year starter, Pisanelli started 90 consecutive games and was a two-time recipient of the Butler-Ford Award as team MVP. During his senior season, he was fifth in the nation in scoring, recording 598 points, the fourth-highest total in program history. Pisanelli led the Statesmen with 23.9 points per game and a .829 free throw percentage while shooting a career-high .491 from the floor and .403 from 3-point range. In addition to player of the year recognition, he was also NABC first-team All-East and first-team All-UCAA. A second-team All-UCAA selection as a junior, Pisanelli averaged 19.7 points per game and a career-high 4.1 rebounds per game. 
Mark Taylor
The winningest coach in Hobart hockey history, Taylor has compiled a 349-172-54 record in 21 seasons behind the bench. He's led the Statesmen to 19 consecutive winning seasons, 15 more than the program had in the 22 varsity seasons before his appointment, eight 20-win seasons, and six conference championships. Taylor's teams have been selected to 11 NCAA tournaments, advancing to the semifinal round in 2006, 2009, and 2019. He's been a finalist for the AHCA Coach of the Year Award seven times. 
Taylor has overseen the development of 16 All-Americans, 84 all-conference picks, 52 AHCA Scholar All-Americans and more than 240 conference all-academic picks.
Jeffrey Thon '77
A two-sport athlete, Thon excelled on the gridiron and the diamond for the Statesmen. He earned four letters in football and three in baseball and was the 1977 Francis L. "Babe" Kraus '24 Memorial Award winner. 
The quarterback for Hobart's wishbone offense, Thon also handled kicking duties. He was 25-10 as a starter, graduated with the records for PAT kicks made (102) and field goals made (12), and was third in career points (180). An All-ICAC selection in 1976, he rushed for 125 yards and a touchdown against Ithaca. A year earlier, Thon gained 132 yards on the ground, scored two TDs, and booted seven PATs in a win over RIT. He kicked the game-winning 26-yard field goal with under two minutes remaining against Denison. Both the 1973 and 1974 Hobart football teams have been designated Hobart Teams of Distinction. 
After the 1975 season, Thon earned the football team's MVP Award and the Vincent S. Welch Memorial Award for his scholarship, sportsmanship, and perseverance. He was the recipient of the Paul Vogt Trophy as the team's most improved player in 1973. 
In baseball, Thon played shortstop, helping the Statesmen set a season record for double plays during his first season. As a junior, he hit a pair of home runs and clubbed a double for good measure during a game against Union. Thon didn't play baseball as a senior so he could complete an internship.
---
---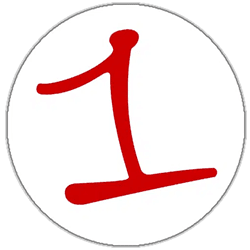 FingerLakes1.com is the region's leading all-digital news publication. The company was founded in 1998 and has been keeping residents informed for more than two decades. Have a lead? Send it to [email protected].