Kelloggs and Nickelodeon have teamed up to make a new cereal– Apple Jacks slime.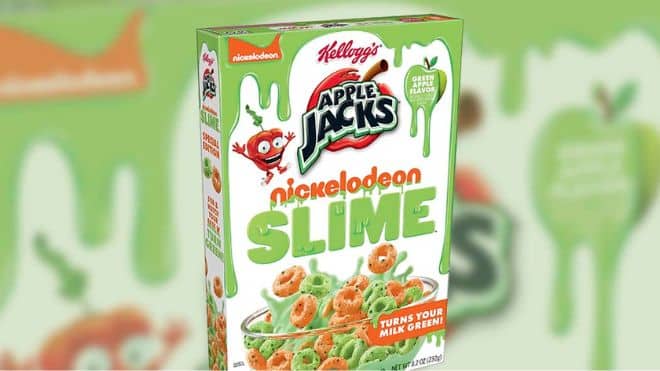 But where can you get the new cereal?
Where can I buy the cereal?
Nickelodeon is known for its green slime. Now you can have it at breakfast, with Apple Jacks Slime cereal. Kellogg's new cereal is available nationwide for a limited time only. The stores that are said to carry it are:
CVS
Walgreens
Walmart
Vons
Target
Costco
Albertsons
Whole Foods Market
If you simply need a box and are having trouble finding one– you can use Kellogg's store locator.
This cereal offers 90s kid's nostalgia and is sweet, green, and apple flavored. Once you add milk, it will turn green. The cereal comes in one size (8.2 oz) and can be purchased for $4.49 per box.