Gananada Superintendent Shawn Van Scoy spoke out after a scary day for students, faculty, parents, and community members in his school district.
Reports surfaced earlier in the day that a person with a gun was inside the middle school. It was a threat that wound up being unfounded, but scary for students and parents nonetheless.
"A false report at a time like this is frustrating," Superintendent Van Scoy said.
Frustrated parents were lining up, awaiting news as the situation unfolded. Law enforcement agencies including ATF, the FBI, and Wayne County Sheriff's Office were all on-scene.
"This was one of the scariest days I've ever had," Van Scoy continued. "I followed two law-enforcement teams with guns drawn around our building while they secured it it was scary to watch law enforcement."
He said counselors would be on-hand Monday for students.
Gananda Middle School sent into lockdown after false report claims person inside school with gun
Gananda Middle School was placed on lockdown today and one person was taken into custody after a false report was made of an armed person with a gun inside the building.
Wayne County Sheriff's Deputies said a false report was sent by someone inside the school through text messages to 911 at 10:55 a.m. The texts said an armed individual was attempting a kidnapping inside the building. The texts to 911 came from a single phone, say police.
The school went into lockdown and a heavy police presence formed outside the middle school.
Parents are now being allowed down to the middle school, @WeAreGananda is going to dismiss them one class at a time to their parents. @news10nbc pic.twitter.com/uBmjGC9gkc

— Jennifer Lewke (@WHEC_JLewke) June 3, 2022
A herd of parents are walking up to the Gananda Middle School to reunite with their kids after the school was sent into lockdown after a false SMART 911 call. pic.twitter.com/kwLF7Crxsk

— Chase Houle (@chase_houletv) June 3, 2022
The Sheriff's Office said all the text messages to 911 came from one student. The suspect is now in custody.
Parents received a message from the school district at 11:18 a.m. on Friday notifying them of the lockdown. A large group of parents soon gathered on the corner of Dayspring Ridge, where police had them wait behind the law enforcement blockade. Multiple agencies were present at the scene.
Around noon, police told a few dozen parents all students were safe and no shots were fired. Students were released one classroom at a time once the lockdown was lifted.
Parents are now being allowed down to the middle school, @WeAreGananda is going to dismiss them one class at a time to their parents. @news10nbc pic.twitter.com/uBmjGC9gkc

— Jennifer Lewke (@WHEC_JLewke) June 3, 2022
Gananda High School student arrested last week after posing with gun on social media
The incident on Friday came just eight days after a 17-year-old Gananda High School student was arrested by state police on May 25 on the felony charge of Making a Terroristic Threat.
"The lockout this afternoon was precipitated by a social media post made by a student who attends Gananda high school," said Gananda Superintendent Shawn Van Scoy in a statement later that day. "A 17-year-old student posed with what appeared to be an assault weapon. This was brought to the attention of staff members from multiple individuals.   Upon learning of the post, district officials immediately contacted law enforcement.  At that time, our local law authorities were alerted and came to the high school within minutes."
On Thursday, June 2, one day prior to the false report at the middle school- Superintendent Scoy announced the district had contacted local state senators and representatives urging them to take action to increase safety in schools.
These are the two requests from the district, according to a statement:
Allow a TERPO (Temporary Extreme Risk Protective Order) to be issued for a school or district. As the law is currently set up, the TERPO cannot be issued for a threat against an entity; only the threat against an individual.
Allow a TERPO to remove all firearms from a household. Currently a TERPO does not prevent other members of the household from having firearms in the home. This means that the parent or other individual over the age of 18  in the household may still have a firearm in the household.
---
---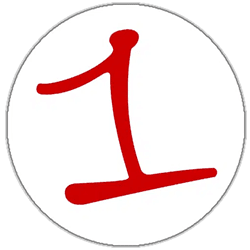 FingerLakes1.com is the region's leading all-digital news publication. The company was founded in 1998 and has been keeping residents informed for more than two decades. Have a lead? Send it to [email protected].