The top official at Seneca Meadows Inc. assured public officials in Ulster County last week that SMI would not be shutting down by Dec. 31, 2025 despite a local law that requires that closing date for the state's largest municipal solid waste landfill.
"I'm sure everybody's seen a lot of Google alerts about our imminent closing in 2025, and frankly that's just not going to be the case," Kyle Black was quoted as telling the Ulster County Resource Recovery Agency Thursday.
Ulster, a county bordering the Hudson River, 200 miles southeast of Seneca Falls, is weighing whether to continue relying on SMI or to establish its own solid waste landfill.
"I went down to Ulster County to present to their solid waste board because there were concerns about the longevity of the our facility," Black, the district manager for SMI's Texas-based parent company, Waste Connections Inc., told WaterFront Saturday.
"I explained to them that our facility has submitted (a permit application with the state Department of Environmental Conservation) for another 15 years of life," Black continued. "I am personally confident that we will get through the process and achieve another permit."
The day before Black made his presentation in Ulster, the DEC announced that it would require SMI to prepare a full environmental impact statement for its plan to add "approximately 47 acres of new landfill liner and approximately 144 acres of overfilling operations."
The agency's Environmental Notice Bulletin said the proposed expansion area includes the 26-acre Tantalo Inactive Hazardous Waste Site and allows for a 69-foot increase in the landfill's height.
The so-called "Valley Infill" project does not call for an increase in SMI's daily capacity of 6,000 tons of waste a day or change the types of wastes accepted.
The scoping process, which establishes the issues to be addressed within the environmental impact statement, "will be conducted at a later date," the ENB announcement said.
In ruling that the SMI expansion requires an EIS, the agency took an important step in considering a project that would not be allowed under a hotly contested Seneca Falls town law that mandates SMI's closure in December 2025.
Although SMI has challenged the law in court, it remains in effect — even though most of the Democrats on the town board who supported it have given up their seats.
Results of the elections of 2019 and 2021 boosted prospects that the law will be overturned, Black told the Ulster officials, according to a report of the meeting by dailyfreeman.com, a website covering Kingston and surrounding areas (https://www.dailyfreeman.com/).
"We had a board flip three years ago that put a local law into play that we continue challenging to this day that (could) use police powers to shut our business down," Black said, according to the website.
"The board that was just elected (in November) is more favorable to continuing this business partnership with us," Black continued. "So we are in negotiations with them to potentially repeal that local law and/or expand our host community agreement."
Before the November election, a 3-2 majority on the town board supported the local law. But when Republicans Kaitlyn Laskoski and Frank Sinicropi defeated Democrats Steve Avery and Doug DeLelys, the law lost its majority support.
Black told the Ulster officials that the law had been "crafted citing odors, citing truck traffic, saying this is why the business needs to shut down in 2025. It's kind of unprecedented that they're using police powers to shut a business down."
Black did not dispute the website's quotes Saturday. And he reaffirmed his opposition to the law, which he called "a very erroneous and in my opinion dangerous law that uses (police) powers to put a business out of business."
Throughout most of 2020 and 2021, when Democrats still held the majority, the town board had refused to grant SMI a local operating permit, citing persistent odor violations.
In one of its first actions after Sinicropi and Laskoski were seated, the town board granted the landfill its local permit without stringent odor conditions.
Since then Seneca Lake Guardian, a local environmental group affiliated with Waterkeeper Alliance, has coordinated support of the law in the form of protest marches and a letter to Gov. Kathy Hochul signed by hundreds of Finger Lakes residents and business owners.
"We have a flourishing tourism economy, and it cannot co-exist with the landfills surrounding us much longer," Erica Paolicelli, president and COO of Three Brothers Wineries and Estates, said.
Three Brothers is located 10 miles southwest of SMI on the east side of Seneca Lake.
"At some point, the decision will have to be made if we are a tourism destination or a garbage destination," Paolicelli continued. "The craft beverage industry goes above and beyond to invest in the preservation of our beautiful region … Making more room for waste at Seneca Meadows is a giant step in the wrong direction."
Two other landfills in the region — Hyland in Allegany County and Hakes C&D Landfill in Steuben County — are also seeking DEC permits to expand.
It is not yet clear whether the final scoping documents approved by the agency for each of the three projects — SMI, Hyland and Hakes — will require their environmental impact statements to include an analysis of PFAS contamination risks. Draft scoping documents for Hakes and Hyland don't mention the issue.
According to DEC-ordered tests by TestAmerica in 2018 and annual reports, samples of leachate from all three landfills showed PFAS levels at hundreds of times the state's limit for drinking water — 10 parts per trillion — for two common PFAS compounds.
The TestAmerica records, obtained under the Freedom of Information Law, show that SMI "raw leachate" contained PFAS compounds at concentrations as high as 5,010 parts per trillion, while landfill's "concentrate" had PFAS levels as high as 15,200 ppt.
Black objected to WaterFront's report on that data, and FingerLakes1 published his rebuttal.
Black said that although the Seneca Falls wastewater treatment plant accepts a form of leachate from SMI, those liquids do not endanger the public or the public waterways that receive the final discharges.
That's because all wastewater SMI sends to the Seneca Falls facility has already been purified at the landfill by a reverse osmosis process that eliminates virtually all contaminants, including PFAS, Black said. (Traditional water treatment plants like Seneca Falls' are not equipped to remove PFAS from wastewater).
Meanwhile, SMI's untreated leachate, concentrate, or byproducts of the reverse osmosis process are shipped to other water treatment facilities, he said, but he declined to name them.
"(Unpurified SMI leachate) is treated at properly permitted facilities before being returned to the environment," Black said of the current recipients of SMI leachate.
---
---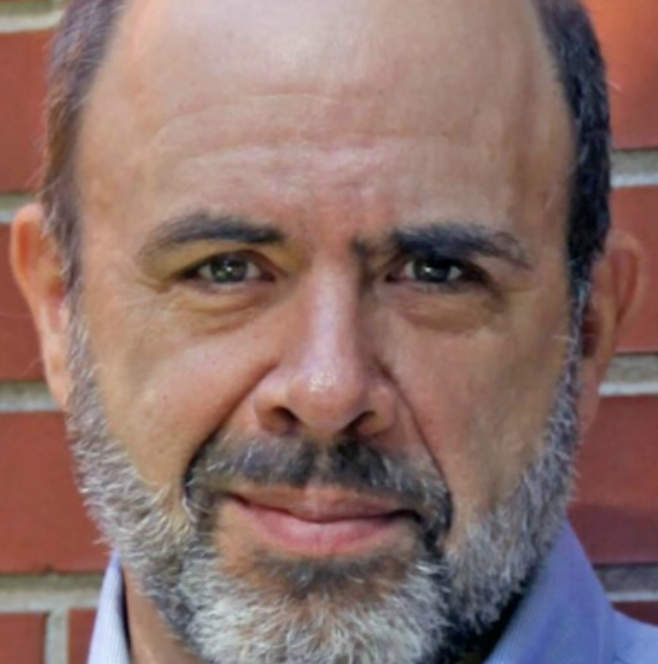 Peter is a three-time Pulitzer nominated reporter covering environmental issues through his first-of-its-kind digital publication The Water Front. He's won an array of Associated Press, UPI, and Society of Professional Journalist awards. His reporting on environmental issues continues to be featured in prominent New York publications and is available on FingerLakes1.com through an exclusive content partnership. Have a question or lead? Send it to [email protected].