BA.2 is a subvariant of Omicron. It has been nicknamed 'stealth Omicron' because it is harder to detect and is more contagious.
'Stealth Omicron' has now been identified in over 40 countries, including the United States.
Is BA.2 everywhere?
BA.2,better known as 'stealth Omicron' has been found worldwide. However, the subvariant appears more commonly in Asia and Europe.
At least three dozen countries are collectively sharing data on COVID-19 on GISAID. GISAID is a global platform for sharing coronavirus data. Read more about it here.
What do we know about it?
BA.2 has a multitude of mutations. There are genetic changes in 'stealth Omicron' that were not seen in the initial version.
The significance of the genetic mutations in BA.2 are still being studied.
BA.1 is the original Omicron variant. BA.2 is 'stealth Omicron.' They are both considered subsets of Omicron for now.
BA.2 is spreading quickly in some places, which may be a concern. It is thought to be more contagious than BA.1, but there is still more to find out.
Scientists in Denmark found no differences in hospitalizations for BA.2 compared to BA.1.
Scientists are still looking into its infectiousness how it holds up against current vaccines.
Do I need to be worried?
The World Health Organization classifies omicron overall as a variant of concern. They do not single out BA.2 with a designation of its own.
Because 'stealth Omicron' is on the rise in some countries the WHO says investigations on BA.2  "should be prioritized."
Why is it hard to detect?
The original Omicron variant was easily distinguished from the Delta variant using PCR tests. There is a specific genetic distinction in BA.1 that is not in BA.2.
The lack of the "S gene target failure" makes BA.2 look like Delta on a PCR. However, they are different.
How can I avoid 'stealth Omicron'?
Essentially the same precautions that doctors have been giving, are still best practice. Get vaccinated and following public health guidance about wearing masks, avoiding crowds and staying home when you're sick.
The vaccines are still providing good defense. They reduce the risk of serious illness, hospitalization, and death.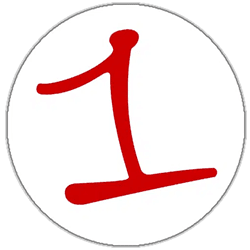 FingerLakes1.com is the region's leading all-digital news publication. The company was founded in 1998 and has been keeping residents informed for more than two decades. Have a lead? Send it to [email protected].