Programs run by the Social Security Administration, including SSI and SSDI, are seeing major boosts for 2022.
This is thanks to the 5.9% COLA increase, which is high due to the rate of inflation.
Anyone with a birthday between the 1st and 20th of any given month has already seen their newly boosted Social Security checks for the month of January.
The final wave will go out to anyone with a birthday that lands on the 21st through the end of the month next week on Jan. 26.
The payment schedule for other programs run by the SSA have different payment dates, while some follow the Social Security schedule.
SSDI and SSI payment schedules
SSDI, or Social Security Disability Income, typically follows the same schedule as regular Social Security payments. This is only true for those that began claiming after 1997.
SSI payments are normally sent on the first of the month, unless it's a holiday.
SSI recipients were sent payments for Jan. 2022 on Dec. 30, 2021. This means they won't see a check until Feb.
Here are all the payment schedules for Social Security, SSDI, and SSI in 2022
Social Security and SSDI for those that began collecting SSDI after 1997
Jan. 2022
Second Wednesday: January 12
Third Wednesday: January 19
Fourth Wednesday: January 26
Feb. 2022
Second Wednesday: February 9
Third Wednesday: February 16
Fourth Wednesday: February 23
March 2022
Second Wednesday: March 9
Third Wednesday: March 16
Fourth Wednesday: March 23
April 2022
Second Wednesday: April 13
Third Wednesday: April 20
Fourth Wednesday: April 27
May 2022
Second Wednesday: May 11
Third Wednesday: May 18
Fourth Wednesday: May 25
June 2022
Second Wednesday: June 8
Third Wednesday: June 15
Fourth Wednesday: June 22
July 2022
Second Wednesday: July 13
Third Wednesday: July 20
Fourth Wednesday: July 27
Aug. 2022
Second Wednesday: August 10
Third Wednesday: August 17
Fourth Wednesday: August 24
Sept. 2022
Second Wednesday: September 14
Third Wednesday: September 21
Fourth Wednesday: September 28
Oct. 2022
Second Wednesday: October 12
Third Wednesday: October 19
Fourth Wednesday: October 26
Nov. 2022
Second Wednesday: November 9
Third Wednesday: November 16
Fourth Wednesday: November 23
Dec. 2022
Second Wednesday: December 14
Third Wednesday: December 21
Fourth Wednesday: December 28
While there are 3 payment dates for each month, only one applies to you based on what day of the month your birthday lands as noted previously.
SSDI claimants who filed before 1997
Those that began collecting payments prior to 1997 will see their checks on the third of each month.
If it lands on a holiday, it will be paid the business day immediately before the holiday.
Jan. 3
Feb. 3
March 3
April 1
May 3
June 3
July 1
Aug. 3
Sept. 2
Oct. 3
Nov. 3
Dec. 2
SSI payments
SSI payments are sent on the first of every month unless that day is a holiday.
This means it will be sent immediately before that date, making some months double payments with others have no payments.
Feb. 1
March 1
April 1
April 29
June 1
July 1
Aug. 1
Sept. 1
Sept. 30
Nov. 1
Dec. 1
Dec. 30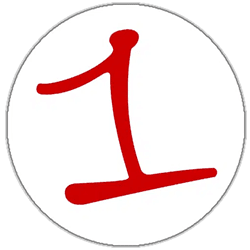 FingerLakes1.com is the region's leading all-digital news publication. The company was founded in 1998 and has been keeping residents informed for more than two decades. Have a lead? Send it to [email protected]