When you're an ardent music lover, you can't really decide which music genre you'd pick as your favorite! And if you're from Ottawa, it's a given that you'll always be on the lookout for Ottawa concerts! This city, best known for hosting international music festivals, has one of the best music scenes in the whole of Canada. It's no wonder tourists and locals alike flock to the venue whenever there's a major music event taking place!
With a population of 1,408,000, concerts in Ottawa are famous for bringing the whole city to life! Whether you have a favorite music genre or not, you'll always find country concerts, rock concerts, rap concerts, and more happening here every day! So, when you want to have an amazing time with your family or friends, you don't have to look further than concerts in Ottawa!
Live Music In Ottawa
While in the city, you're bound to find live music happening every day throughout the year. As if that were not enough, you could also get to be a part of music festivals like the Ottawa International Jazz Festival, Ottawa Reggae Festival, Ottawa Busker Festival, and Ottawa Bluesfest, among others. With numerous concerts in Ottawa taking place every year, you'll never have to be disappointed about not being able to attend one!
If you are a local, you'd already know how difficult it is to find tickets for major concerts happening at an arena near you. Therefore, you need to make it a point that you purchase your tickets before the other fans do. Furthermore, you could be looking for a fun way to have a great time with your friends. It'll be even more important for you to attend live music in Ottawa when you all share the same music taste!
So, make sure that you get to be part of an incredible night where you can sing and dance the night away! Find the best website where you can check out Ottawa concerts happening near you, and book your tickets when they are available. By wasting even a single minute, you might be giving up your one and only chance to attend a splendid live performance by your favorite international band or artist.
Upcoming Ottawa Concerts
You can look forward to upcoming concerts by Canada's very own Carly Rae Jepsen, Chilly Gonzales, Frazey Ford, and Charlotte Cardin. Other popular artists who are set to perform on stage in January and February are Wizkid, Laura Jane Grace, Il Volo, Doxas Brothers, The Beaches & The Blue Stones, Corb Lund, The Glorious Sons, and more!
If you want to know more about upcoming concerts in Ottawa, you'll have to go online and find the best ticketing website. Only then can you get to be part of a concert that may change your life forever! Gather your family and friends and have the best night of your life by attending an Ottawa concert at an arena near you tonight!
Concerts At Canadian Tire Center
Are you a Belieber? If you are, get ready to witness Justin Bieber hit the stage and put up a great show at the Canadian Tire Center in March! This indoor arena can accommodate as many as 19,153 people per show. So, you can only imagine how crowded the place will be whenever a world-famous artist or band is performing live on stage!
Some of the other Ottawa concerts set to take place in this arena are Blue Rodeo, Eric Church, Dierks Bentley, Pearl Jam, Iron Maiden, and James Taylor! If you desperately want in on any of these concerts, you'll need to book your tickets as quickly as you can. The fact that this arena hosts many famous artists means that tickets will also quickly sell out. Therefore, unless you hurry up, you'll be missing out on a once-in-a-lifetime opportunity to see your favorite artist live!
Concerts At Southam Hall at National Arts Center
This is another venue where you can enjoy Ottawa concerts to the fullest. With a capacity to accommodate 2,065 people, this arena is more suitable for people looking for a relaxed evening as their favorite singer or band performs on stage.
Home to the Ottawa Symphony Orchestra, you can be a part of some amazing upcoming concerts here. That being said, you can get to attend concerts by artists like The Tenors, Francis Cabrel, Jesse Cook, Bruce Cockburn, Choir! Choir! Choir!, and more.
If these are the kinds of concerts in Ottawan you're looking forward to, don't waste any time booking your tickets. If you're lucky, you might be able to find available front row tickets, where you'll get the best view in the whole arena. So, hurry up and start booking before it's too late!
Why You Shouldn't Miss Out On Ottawa Concerts
The fact that this city hosts several music festivals, including international artists and bands, should be enough for you to understand why you shouldn't miss out on Ottawa concerts! While attending one, the vibe and energy in the whole arena are enough to make you fall in love with this place. Not only that, but you'll also get to meet people with whom you share your love for music or that particular genre!
Sure enough, music is the soul of life. And when you're thinking about live music, there couldn't be a better feeling than getting to be a part of such a heart-warming experience. Of course, it's a different thing when you're attending a rock concert, and all you can think of is head-banging!
Ottawa concerts are sure to make you feel elated and happy to the core! Even if you're in the city for just one night, make sure to experience what the whole city experiences every day: live music! Only then will you understand why there is such a fuss about Ottawa concerts and the people's unending love for an upbeat Ottawa concert. Book your tickets for a concert of your favorite genre and watch the magic unfold before your own eyes!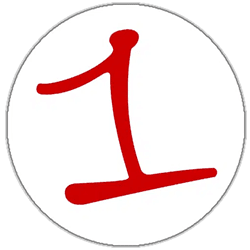 FingerLakes1.com is the region's leading all-digital news publication. The company was founded in 1998 and has been keeping residents informed for more than two decades. Have a lead? Send it to [email protected].