Over 4 million people quit their jobs in September. The Department of Labor reported that 4.4 million workers quit in September, the same month extended unemployment benefits ended in parts of the U.S.
It was the second straight month that saw millions of Americans walk away from work, as competition grows fierce in the labor market.
There were 200,000 fewer job openings in the most recent data, but still 10.4 million open jobs. The latest estimates show that around 5 million older Americans have decided to retire.
Turmoil in the job market: Did unemployment benefits cause this?
No. Employment experts agree that what's happening in the labor force now is a recalibration, brought on by intense competition among employers.
All of a sudden minimum wage isn't good enough, and frankly, a few dollars over minimum wage – for what was previously considered entry-level work – isn't enough either.
The economy is growing, and while some politicians tout unemployment benefits as a major reason for the labor shortage, the reality is that as people quit jobs – they're accepting better ones.
Ella Wrights recently spoke with FingerLakes1.com about her experience. She moved through three jobs in 2021. First returning to her pre-pandemic work when they reopened. "I was grateful to get back to work, but about two months after I returned, an offer came up that I couldn't refuse," she said. It was for $3 more per hour. "I said 'yes' and my managers understood. I felt bad, but at the end of the day, it's every person for themselves out here."
Two months later it happened again. This time for a position Wrights described as a 'dream' opportunity. "It was different work, but the kind of job I wouldn't have been able to get before the pandemic. It was a combination of timing, opportunity, and because of the competition better pay."
She accepted that offer. "I'm making about twice as much as I did before the pandemic," Wrights told FingerLakes1.com. "It's felt pretty life-changing."
Like so many workers Wrights found better opportunities through competition. However, instead of workers competing with each other – employers are competing for the best workers.
Employers say tough decisions are ahead: Will prices go up at your favorite places?
Experts contend the biggest driver of increased prices at this point are supply chain issues. The economy is growing because people are spending money.
"It's damn near impossible to keep staff at this point. It's not even frustrating – it's maddening," shared one tired restaurant owner. He spoke with FingerLakes1.com on condition of anonymity. "Workers are here for a few weeks, and then they're gone because they got a better offer. I get it – they're trying to do what's best for their families and individual finances. I'm just saying as a business owner it's tough."
This has been particularly true in the service industry. Turnover has been rampant. But wages are slower to rise based on employers fears of increasing prices. It's resulted in a lot of workers leaving the industry altogether.
"If this keeps up we'll have to raise prices and dramatically increase wages," that frustrated restaurant owner continued. "Maybe we'll be O-K if that happens, but it's going to be a gamble."
---
---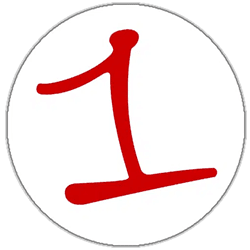 FingerLakes1.com is the region's leading all-digital news publication. The company was founded in 1998 and has been keeping residents informed for more than two decades. Have a lead? Send it to [email protected].