This year we're giving candidates seeking office in the Finger Lakes the opportunity to let their voices be heard in a special Q&A feature. If you're a candidate and would like to participate by completing a short Q&A session – click here. Your answers (which can be as long as necessary) will be published directly on FingerLakes1.com.
---
Doug Avery is running for re-election to the Seneca Falls Town Council. His answers to our questions appear unedited below.
What prompted you to consider a run for office?
"I began taking an interest in local politics after I retired in 2011. By 2016, I was attending Town Board meetings on a regular basis. In 2017, stepping up to run for a seat seemed a logical next step. I was interested in all the issues that the town was facing, and concerned about the leadership at the time. Being retired, I had the time to devote to the task, which is considerable."
What are the three most important issues in your race?
"First, the decision whether to commit to a landfill-free future for our community or to a future bound to Seneca Meadows for at least the next two decades, and the financial implications of that decision. Communities everywhere thrive without a landfill in their borders. We can, too. Second, how best to pave the way for increased economic development, particularly on Fall Street. As much as we would all like to imagine it, we will probably not see a large-scale manufacturer move to town. Our future lies with tourism, and decisions must be made that encourage growth in that area. A considerable investment in our downtown is coming from the DRI grant. That DRI should also open the door for other grant and loan opportunities for our small businesses and the municipality. Finally, our aging infrastructure. In the last four years we have put considerable resources into improvements in our freshwater plant and distribution system. The process of replacing the leaky overflow tank at the sewer plant is well underway, as is the new forced main sewer line coming in from Route 414. These new systems will help take the pressure off some of our older components. We have increased the number of roads being paved each summer and replaced an extensive network of sidewalks around Stanton and Knight schools. We have relined more than 14,000 linear feet of sanitary sewer. We are developing short-term and long-term solutions to the flooding on Miller Street and in other areas. Government projects (even local ones) move at a painfully slow pace, but progress is being made on all these fronts, and more."
What roadblocks stand in the way of addressing them? How will you be able to create change?
"The amount of misinformation surrounding this election is staggering. From the original letter from Kyle Black to the most recent campaign ads from candidates and their political action committee, Responsible Solutions for New York, the opposition has demonstrated that they are willing to say anything to advance their position. Brand new ads speak, for instance, of how the Democrats are pushing for a huge tax increase for this year. That simply didn't happen. An 18% increase was put on the table in July by the Town Supervisor and immediately rejected by the rest of the Town Board. To listen to the opposition campaign, one would think that the Democrats proposed it and are continuing to push it."
Holding local office is often a balancing act between keeping taxes low and maintaining services: How do you plan to achieve both?
"Protecting Local Law 3 (2016), and balancing the budget concerns that go with it will certainly be a challenge. We should not have a commercial landfill within our borders. Although the financial benefit has been considerable over the years, the drawbacks are too great to ignore moving forward. The current Host Community Agreement expires in 2025. Local Law 3 (2016) simply says that we won't enter into a new agreement, and that it is time for Seneca Meadows to close. The challenge will be to make sure our infrastructure is in the best possible shape at that time, and to put money away for the future. Careful budgeting, close examination of our workforce size, a more aggressive approach to grant funding, and careful use of the resources we have set aside will allow us to move into the future with confidence."
If you were elected tomorrow and given the ability to permanently change one thing about your community: What would it be?
"Like our national scene, our local politics have divided us. Political party affiliation should have no significant place in local government. Too much is at risk, and the implications of every decision are too great."
As a follow-up: What is one thing your community does right that you'd like to reinforce if elected?
"As a whole, the community recognizes that much of our strength and potential comes from our history and heritage. More can always be done to strengthen and preserve what we have. In doing so, we take concrete steps to secure our place as an even greater tourist destination."
Looking at your community over the next 10-20 years: What do you see? Are the actions being taken now good for the long-term sustainability of it?
"Working through the landfill question and the financial issues that accompany it force us to do exactly that – take a long, hard look at the future. I see a future where Seneca Meadows no longer has a negative impact on our quality of life and no longer threatens our environment. I see a future with a strong tourist economy, and the full shops, hotels, and restaurants that support it. Seneca Falls can and will thrive. We have the people, the resources, and the will to succeed."
Rural communities in the Finger Lakes and Upstate New York are getting older. This poses challenges on a number of fronts (whether it be related to services or attracting a younger population for that long-term sustainability). What would you like to see happen to make your community better for aging population, as well as a place for people in their 20s and 30s to call home?
"Most of the decisions that impact the elderly are made at the county level and above. What we can do at the town level is to make sure our taxes are reasonable, our infrastructure is in solid shape, and that our downtown is accessible and user-friendly. We can have skilled and compassionate police and fire departments. We can have a town workforce that is responsive and quick to serve. For younger families, I would add an excellent school district, a great library, an active recreation program and, above all, a clean and safe environment. We have so much of this already. The rest is within our grasp."
People want to see change. So, give us the elevator pitch: Why should voters choose you this November? What differentiates you from any other candidate for local office?
"I think I have done a good job over the last four years. I am immersed in every aspect of town government. While there was a learning curve about some things, particularly Highway and Water/Sewer, I have made it my point to learn what I need to know. I am proud to represent the town on the Heritage Area Commission, the Seneca Falls Development Corporation, and the Waste Management Advisory Committee. I currently serve on the Town Board committees for Personnel, Highway, and Water/Sewer, and have served on the Police, Recreation, Town Court, and Assessor's committees in the past. I am completely free and willing to make the needed decisions on issues that come before the board. I'm not beholding to anyone. I raised the money it took to campaign for office in 2017, and again this year. With the exception of $500 from the county Democratic party, all of my support has come in donations from individuals, not corporations. The overwhelming majority are Seneca Falls residents. While we may share common values, I owe them nothing more than my hard work and best effort. Finally, I care about Seneca Falls and the extraordinary people that live here. I will answer your emails and phone calls. I will stand in your back yard in the pouring rain to witness your drainage problems, and then push to find a remedy. To me, that's what it means to serve. Thank you."
---
---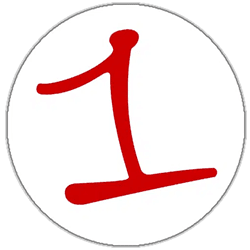 FingerLakes1.com is the region's leading all-digital news publication. The company was founded in 1998 and has been keeping residents informed for more than two decades. Have a lead? Send it to [email protected]