What are 'normal' unemployment benefits in New York?
Now that the federal coronavirus pandemic unemployment benefits have expired across the U.S. most states are going back to pre-pandemic systems. Pandemic Unemployment Assistance, and similar programs from the CARES Act and American Rescue Plan allowed for $300 and $600 boosts to weekly jobless benefits.
It's been a long time since pre-pandemic unemployment benefits were issued. As millions face loss of unemployment benefits in New York – here's a look at the existing programs that will continue to operate for those who become jobless.
What is the max normal unemployment benefit in New York?
Those who make approximately $52,000 per year can claim the maximum unemployment benefit of $504 per week. That weekly benefit to jobless workers is worth about $12.60 per hour, which may have seemed like a lot before the coronavirus pandemic – but now that employers are paying more amid a tight labor market – those benefits are weak by comparison.
For those who earned less than that $52,000 threshold – unemployment benefits decrease on a sliding scale.
– Click here to calculate what your benefits would be on unemployment
How long do normal unemployment benefits last in New York?
Workers receiving normal unemployment benefits can receive them for 26 weeks. There are circumstances under which they can continue, but typically that is where the benefits end. The pandemic era unemployment meant that jobless benefits could be extended to 39 weeks.
For the most part, these timelines have been exhausted. The pandemic has been going on for nearly 20 months.
How long will you have to wait for unemployment benefits if you lose your job now?
While there has been plenty of headlines about the businesses and sectors most-desperate for workers – another factor is in play for New Yorkers: Seasonality.
There were no shortages of jobs available during the summer months as businesses reopened, but tourism slows in the fall, which typically hits the hospitality and service industries hard.
There are still a couple months of good weather and plenty of travel, which will inevitably give way to seasonal retail opportunities as the holiday season approaches, but those that may become jobless in the coming weeks or months will have to wait an average one-week for unemployment benefits to arrive.
Another factor here are existing restaurants and service-type businesses that have restricted hours of operation- thereby cutting the necessity for more staff.
How many people are sitting at home, collecting unemployment benefits in New York?
Headlines last week read that over one million workers in New York would lose benefits after the ending of the federal unemployment benefits programs launched during the coronavirus pandemic. Specifically, the 1.6 million New Yorkers who lost benefits this weekend.
A simple check of unemployment data in each region showcases the situation that the labor market finds itself. It also paints a clearer picture about how many people are at home, and how much the pandemic fueled unemployment benefits are actually keeping workers there.
In the Rochester area, the state Department of Labor reported 5.4% unemployment in July, which matched or was under unemployment levels in February 2017. In 2019 – one year before the pandemic economic lockdowns – unemployment rates were less than one percentage point better.
How many more people will go back to work now that pandemic unemployment benefits have ended?
Even the experts have different opinions on this one. While some say that there's an unavoidable increase in applicants for various jobs – others say that the competitiveness of those opportunities will not outweigh the number of workers that return. In other words, until there are fewer open jobs – especially if businesses are going to expand hours – then there will likely continue to be a workforce shortage.
Employers are focusing on building sustainable teams with benefits that entice them to apply- then stay long-term. Experts say this is the recipe for success. Even if it's an entry level job – giving workers the opportunity to grow or do more with their career down the line has proven to be a winning method to getting top talent. Even if wages are higher due to that competition.
---
---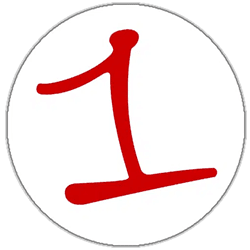 FingerLakes1.com is the region's leading all-digital news publication. The company was founded in 1998 and has been keeping residents informed for more than two decades. Have a lead? Send it to [email protected].