Decorative ornaments made from wrought iron have been a staple for different home styles for many years. This is because wrought iron applies not only to a single piece of decoration but to many. From the gates to stair railings, and even tables, these decorative pieces have successfully enhanced the look of your home. It takes great skill and patience to shape metal into different shapes and patterns in order to showcase the decoration's exquisite design.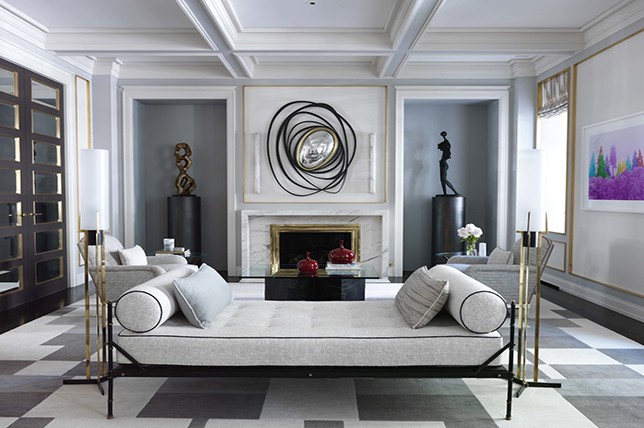 You are probably thinking by now about the type of pattern you want to be displayed on your staircase railings or the balcony fence, but did you know that wrought iron is already known for its usability in the infrastructure industry during the 19th century? Due to the sophisticated craftsmanship and intricate process needed to make it, the demand for wrought iron metalworks increased by the 20th century.
Knowing Wrought Iron
Before getting your home a wrought iron metal piece, it is important to understand what wrought iron is. It is not just bent metal. It requires many processes to reach the desired output similar to the products being marketed by metal manufacturers. Wrought iron is an iron alloy that contains lesser carbon and slag that highly contributes to its fibrosity and sturdiness. From the name itself, it is produced by heating the metal and placed in a mold to cool before being bent to form patterns and shapes. It is commonly interchanged with cast iron. The only differences are that cast iron is not left to cool but is immediately hammered down to form different shapes and figures and is higher in terms of brittleness compared to wrought iron.
Properties of Wrought Iron
Aside from its known durability, wrought iron brings a lot of properties to the table. First off the list is its malleability. This enables manufacturers to easily form shapes of different sizes because they can be hammered down multiple times. This property also brings us to the next which is ductility. Wrought iron is very ductile, meaning that regardless of how many times the iron is hammered, it will never be broken. Likewise, it has a high tensile strength or the capability to resist tearing even under tension. It also has high compressive strength as well. This is the measurement of how much load a material can withstand. Lastly, the material also has higher weldability or joinability which is the wrought iron's ability to fuse itself with other materials through the process of welding.
Applications of Wrought Iron
Wrought iron has contributed a lot to numerous industries because of the many applications. From just being used for historical uses such as gates, fences, doors, railings, benches, porches, chandeliers, balconies, and window grills, now, there are many objects created through wrought iron. It is used to produce primary tools and instruments for carpentry like hammers, nuts, bolts, nails, chains, shovels, hooks, iron pipes, and others.
Advantages of Wrought Iron
Longevity
The composition of wrought iron makes it last longer than any type of fencing material. This also makes it capable to withstand any weather conditions and even with the daily wear-and-tear or unexpected damages from impact. It only requires a much lesser yearly replacement and would only need a newer coating to repair its surfaces.
Guaranteed security
This is the primary reason why people opt to have wrought iron gates and fences. Wrought iron is the right choice for a sturdy barrier to protect your property. It can also function as a cover for windows and gardens. This would be harder for unwanted people to enter your premises and you. Moreover, it can be a support for your greeneries. Accomplishing your green thumb is becoming a reality by allowing viny plants and trees to be covered with wrought iron where they are free to grow.
Elegant-looking
Its traditional yet elegant appearance contributes to its unobtrusiveness which is much more comfortable to look at. Compared to other materials used for gates such as wood and vinyl, it is not entirely covered and allows the eye to pass through it giving way to the visitors a chance to admire the property. Gates made from wrought iron provide beauty even to those abandoned houses and would still elicit a royal ambiance. This would best complement houses with Renaissance styles and even industrial or contemporary-themed interiors. It could also match the minimalistic feel by applying colors that have neutral tones of the house. However, elegance does not stop there. This could also be an opportunity to incorporate two materials to create a newer type of design under wrought-iron like metal and wood.
Easy installation and maintenance
Today, wrought iron fabricators are now open to cater the do-it-yourself or DIY installations of their products especially for those who cannot come to their companies directly. Their clients can just send out the details of the layout, the dimensions, and the color they prefer. When the client is satisfied with the outcome, the company will have it shipped to the client's home using either their company vehicle or to the registered couriers. Moreover, maintaining the quality of wrought iron does not require much money as compared to other materials. You can simply just wipe the surfaces or add another coating to revive its original look but the sturdiness remains.

This content is brought to you by the FingerLakes1.com Team. Support our mission by visiting www.patreon.com/fl1 or learn how you send us your local content here.