On Tuesday, lawmakers announced that a deal had been reached on a massive, $212 billion spending plan to get the budget across the finish line.
As the voting process played out to make that a reality- lawmakers around the state and Finger Lakes region responded to it, offering support and criticism for different parts.
Assemblyman Brian Manktelow issued the following statement:
"For the past few days, we have either been kept waiting on budget bills or working on them until the wee hours of the morning. It seems that the mindset for the Assembly Majority is that the bigger we grow the budget, the better New York will be. I feel the complete opposite, as I believe we must go to battle against the debt New York has stacked up in order for our state to get anywhere. We must speed up our debt payback. I view a successful budget as to not raise taxes but to reduce them at a rate of a percentage each year. The more money we can leave in the pockets of residents, the better shape our state will be in for future generations."
Senator Tom O'Mara issued the following statement on Wednesday:
"This Albany Democrat giveaway goes far beyond any reasonable sense of fairness, responsibility, or sustainability for hard-working, taxpaying citizens. Governor Cuomo and the legislative Democrat supermajorities are enacting an outrageous tax-and-spend plan that will force future generations of taxpayers to foot an enormous bill because the far-left, extremely liberal, largely New York City-based wing of the Democratic party is in control of the agenda and pushing for a wish list that leads to a fiscal and economic train wreck. This budget sets New York loose on an irresponsible, radical, out-of-control state government spending spree by blowing through a one-time federal windfall and then hoping to pay for a future of unsustainable spending with higher and higher taxes. In a state long known as one of the most highest-taxed, highest-spending states in America, this Albany Democrat vision for New York sets a new standard of recklessness. A new taxpayer-financed fund to deliver lump-sum payments to illegal immigrants is the latest example of just how out of touch it's become. We had an opportunity and a responsibility to utilize this one-time federal stimulus aid under a fiscally responsible, short- and long-term strategy for the post-COVID rebuilding, restoring, and resetting of local communities, economies, environments, and governments for the long term. Equally important, we needed to recognize the fiscal challenges New York will face for the foreseeable future, steer clear of any massive new taxing and spending, and bolster the state's emergency reserve funds. That's not what this budget represents. It sets up an economic and fiscal disaster."
Senator Pam Helming issued the following statement on Wednesday:
"While there is some good in this budget, overall, the budget falls very short in stimulating our economic recovery, supporting our small businesses and job creators, backing the middle class, and getting people back to work. This budget gets so many priorities wrong. It includes $2.1 billion for direct payments to undocumented workers. Senate Democrats made this their priority, instead of boosting support for small businesses, veterans, people with developmental disabilities, seniors, or individuals with mental health challenges. In fact, the budget cuts 200 inpatient mental health beds. New York already has one of the worst tax climates in the nation. Higher taxes will only drive more families, businesses and jobs out of New York State. This budget spends more than the states of Texas and Florida combined. It spends almost as much as California, which has double the population of New York. Higher spending will only worsen the state's already dire financial situation, and taxpayers will be left paying the price. According to the New York State Comptroller, employment declined by nearly 2 million jobs from February to April 2020. It is estimated that less than half of the jobs lost have been recovered. Our focus should be on jumpstarting our economic recovery by investing in our workforce and reducing taxes and red tape. This budget does the opposite. It taxes and spends at historic levels, at a time when New Yorkers can least afford it. New York needs to be a place where people, families and businesses can grow and succeed. This budget does not get us there. It only puts us further behind."
Assemblyman Jeff Gallahan offered the following statement after the budget announcement:
"This budget is incredibly irresponsible, and will adjust the people and government of our state to spending levels we will be unable to sustain in the years to come. Worse yet, even with the budget being as large as it is, it still fails to prioritize working families and small businesses, allocating twice as much funding to an illegal immigrant stimulus program as it does to small business recovery. Rather than using this opportunity to stabilize our finances, this budget raises taxes by billions while increasing spending to levels that will require us to raise taxes even further, or make painful choices about spending cuts that will hurt people throughout the state. I will not be supporting these budget bills, and I advise my colleagues to join me in rejecting this unsustainable and dangerous budget."
---
---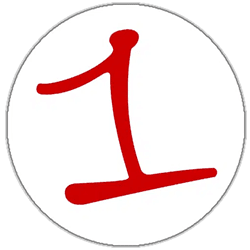 FingerLakes1.com is the region's leading all-digital news publication. The company was founded in 1998 and has been keeping residents informed for more than two decades. Have a lead? Send it to [email protected].