Geneva City Manager Sage Gerling and Assistant City Manager Adam Blowers presented the City's annual State of the City address Wednesday, February 10. Gerling and Blowers presented an upbeat message that focused on the City's successes during a challenging 2020.
Afterward, Council predominantly ignored the successes of City Staff touted by Gerling and Blowers and instead focused primarily on negatives. Some of the issues raised by Council did not even relate to the State of the City presentation, such as Councilor Ken Camera (Ward 4) challenging legal opinions offered by the law firm Hancock Estabrook, LLP during the Police Reform Board (PRB) process.
Gerling opened the presentation by discussing how 2020 was a year of great uncertainty and challenges due to COVID-19, local and national division, and the ongoing process of recognizing the inequalities and injustices that exist locally. Gerling also referenced the adjustments that were made because of having a newly elected Council, and the changes that occurred due to the limited human interactions because of COVID-19.
Blowers then spoke about the City's financial performance during 2020. Blowers indicated that there was a great deal of uncertainty regarding the City's finances due to COVID-19. At one point the City projected a deficit exceeding $1,000,000. Blowers indicated that the City actually did much better than anticipated and ended the year with only a $424,668 deficit.
Blowers also told Council that the City was able to keep the deficit down because:
The City implemented a hiring and discretionary spending freeze;
The anticipated 25% decrease in sales revenue ended up being only a 2% decrease; and
Every single City Department came in under budget for 2020.
Blowers also informed the Council that the City had budgeted for only receiving 80% of anticipated State aid. However, Blowers stated that the City had recently been informed that it would actually receive 95% of normal State aid. To date, the City had only received 80% of normal State aid as budgeted. The additional 15% of State aid should be received by March and that aid payment would be credited to the 2020 Budget.
Blowers also told Council that the General, Water, and Sewer Funds all fared better than expected in 2020. Blowers reported fund balances of:
General Fund:
12/31/19 Balance:  $2,284,796
12/31/20 Balance:  $1,860,128
Water Fund:
12/31/19 Balance $566,798
12/31/20 Balance: $157,509
Sewer Fund:
12/31/19 Balance: $1,124,862
12/31/20 Balance: $1,283, 161
Blowers stated that the reported fund balances could change slightly after financial records are audited. He also cautioned Council that although funds did better than anticipated in 2020, all three fund balances remain below the established fund balance target levels. Blowers was particularly concerned about the Water Fund balance, which was over $1,000,000 below the targeted fund balance of $1,212,563. Blowers stated that this fund cannot sustain another bad year. Consequently, Blowers advised Council that the City needed to consider actions to build fund balances back up to the established target levels.
Following Blowers' financial presentation, Gerling spoke about the successes of City Departments during 2020. Gerling specifically cited the work of City Clerk Lori Guinan, who in addition to her normal City Hall duties, had to attend and prepare minutes for 45 City Council meetings during 2020.
Gerling also complimented the Geneva Police Department (GPD) in their efforts to respond to 35,000 calls for service, and the Geneva Fire Department (GFD) in handling 1,531 calls for service, including 60 fires, during 2020. Gerling also highlighted the efforts of both the GPD and GFD in adapting their required trainings to meet new COVID-19 safety protocols.
The GPD also provided support to the Council's Body Camera and Budget boards and participated in facilitating the police collective process which was established as part of Governor Andrew Cuomo's mandate for police reform.
Council also heard that the City had 17 grant applications in process. Gerling also told the Council about the Department of Public Works' (DPW) efforts to process 228 building permits, 559 complaints, and 276 sidewalk inspections. DPW also completed all scheduled maintenance programs, developed a Cyanotoxins Management Plan (CMP) to prepare for and mitigate the risk from harmful algal blooms (HABS) to protect the City's drinking water, had Lafayette Avenue under construction, completed the Veri-Cycle Facility project, and completed the Wastewater Treatment Plant belt press project.
Gerling also spoke of how City staff pivoted quickly when COVID-19 struck to implement safe working protocols and to develop remote work strategies. Gerling particularly complimented the City's Information Technology Staff, who had to develop completely new strategies and ensure that staff had the appropriate equipment to facilitate remote work and virtual public meetings.
In addition, Gerling complimented the City's many partners who made significant adjustments to assist with the COVID-19 crisis. Gerling particularly pointed out how many community organizations came together to provide food distribution services during the crisis. Gerling also spoke of the success of County and State collaborative efforts on various projects.
Gerling also pointed out that Council had achieved its goal of reducing the property tax burden on City residents. She also mentioned that Geneva had seen increases in the assessed values of properties and had added additional properties to the tax rolls, such as the properties in the Lake Tunnel Solar Village development project.
Gerling also complimented staff on their achievement towards Geneva's beautification goals despite the challenges of 2020. Gerling also spoke of economic development successes, including completion of the Dove Block capital improvements grant project, and assisting 35 businesses in obtaining disaster grants, and obtaining roughly $250,000 in State MAP funds.
Following the State of the City presentation, Councilors Frank Gaglianese (At-Large), Camera, Tom Burrall (Ward 1), and William Pealer (Ward 2) all asked Gerling to develop a similar presentation on what goal's City Department's failed to make, and identification of what lessons were learned from those failures. Councilor John Pruett (Ward 6) asked Gerling to include what City staff would like to see from Council.
From there Council engaged in almost a 60-minute process of raising concerns of various Councilors.
Camera was the most forceful in his presentations of concerns. Camera began by stating that he wanted to see a "sense of urgency" in getting the City out of financial trouble by ensuring that projects got done. He specifically referenced how the American Legion land sale falling through was an example of a project that did not get done. He challenged the contention that City Zoning rules had not contributed to the land sale falling through. Camera also asked Gerling to explain the operations of the Geneve Economic Development Center (GEDC) because he does not believe it is operating in a manner beneficial to the City. Council eventually called for a full work session meeting to discuss the GEDC.
Then Camera adamantly called on the City to post information on the City's website regarding insurance standard rating rules that were referenced at a recent Council meeting. Camera believed Council had received false and misleading information regarding what these rules consider in establishing insurance rates as part of recent consideration of a fire truck purchase. Camera believed that this misinformation "polluted" the discussion and consideration of the fire truck purchase.
Camera went on to attack legal opinions provided the City by the law firm Hancock Estabrook LLP during the PRB process. Camera called the firm's legal opinions "unprofessional and biased". Camera also called on the City to switch outside counsel to the Gibson & Dunn law firm for future PRB work. During the PRB process, Hancock Estabrook LLP appeared to provide legal opinions that questioned the legality of many of the original proposed law's provisions while Gibson & Dunn's advice appeared to be far more supportive of the legality of the PRB proposal.
Council also questioned Gerling and Blower's claims that all departments came in under budget, pointing out that the City's legal budget was actually over budget. Blowers indicated that he did not consider the legal budget to be an official department and clarified that the legal budget was over budget because of several unusual situations that arose which required more extensive use of outside counsel than was originally anticipated. This led Burrall to call on Gerling and Blowers to provide Council with a breakdown of the legal budget's costs and hours, including those associated with outside Counsel services.
Councilor Laura Salamendra (Ward 5) supported Camera's concerns regarding the use of Hancock Estabrook LLP. Salamendra also asked about the City renegotiating water contracts with other municipalities in an effort to increase revenues from these contracts. Salamendra also pushed City Staff to implement an occupancy tax on Airbnb style rentals in the City. Although the occupancy tax rate is currently legally capped at 3%, Salamendra wanted to pursue raising this rate higher for Airbnb style rentals.
Gaglianese also adamantly stated that the City should be more aggressive in resolving the persistent problems stemming from the property located at 29 Linden Street.
The State of the City address was the first of three Council retreat meetings. The second retreat session is scheduled for Saturday, February 13, 2021, at 9:00 A.M. Council will consider their 2021 priorities during this second meeting. A third retreat session will be scheduled later in the year.
---
---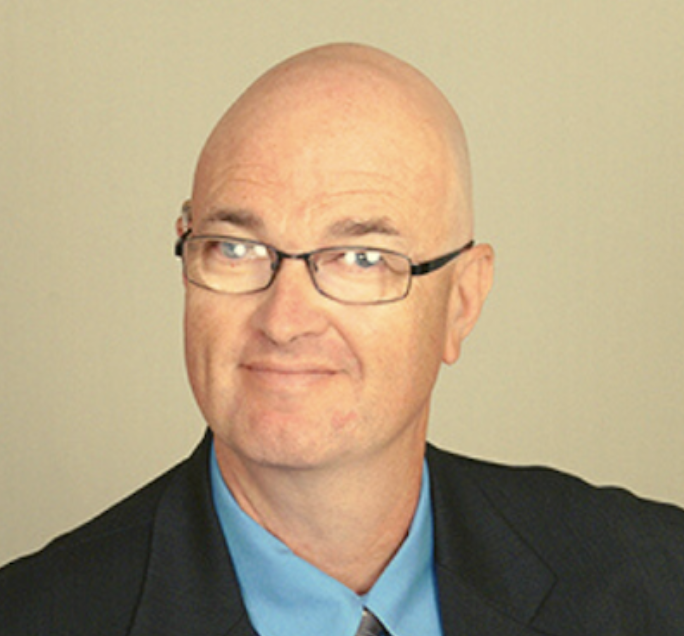 Todd covers local government in the Finger Lakes. He has a JD degree the Lincoln Law School of Sacramento. Send tips to [email protected].