Six weeks after a roof collapse killed two miners at its Avery, La., rock salt mine, Cargill has announced plans to permanently close the facility.
One of three Cargill mines in the U.S. that produce rock salt used to deice winter roads, Avery produces about 2 million tons of salt a year — roughly the same amount as its Lansing mine beneath Cayuga Lake.
The other Cargill salt mine under Lake Erie near Cleveland produces about 3 million tons a year.
The Avery mine employs about 200 people. Cargill said it has operated it for 24 years.
The company said Thursday that it had already planned to halt production at Avery later this year when its lease with the landowner, Avery Island Inc., ends.
However, federal law requires companies to notify the state within 60 days of closing a worksite of 50 or more, and Cargill had not filed such a notice as of Jan. 19, the Acadiana Advocate reported, citing Louisiana state records.
The fatal accident at the mine Dec. 14 may have been a key factor in the closure, according to Cayuga Lake Environmental Action Now (CLEAN).
CLEAN has warned that Cargill's Cayuga Lake mine is vulnerable to a roof collapse as the company mines under sections of thinning bedrock separating the mine from the lake.
"It's possible that blaming the closure (of Avery) on the McIlheny family's unwillingness to renew the lease distracts from revealing that mine safety and water leakage into the mine were more significant issues," CLEAN's Stephanie Redmond said Saturday.
A group of 18 employees were working in the Avery mine on Dec. 14 when a portion of the roof collapsed. Sixteen miners escaped, but two were counted as missing for two days before their bodies were found.
A preliminary report from the federal Mining Safety and Health Administration found that the two who died were trying to stop a water leak when one of the mine's chambers collapsed near a rock fault, according to the Lafayette Daily Advertiser. 
"Two miners died when a back failure occurred in a large intersection," the MSHA report reads, according to the Advertiser. "The miners were drilling in an attempt to intercept water leaks when blocks of salt and anhydrite fell from beneath a slickenside onto the miners."
Normal operations at the mine had not resumed as of Jan. 22, while investigations continued, Cargill's Daniel Sullivan told WaterFront on that date.
Six days later the company announced the permanent shutdown. Cargill said the process of closing the mine will likely take until 2024. "The company is working with employees to offer a variety of support services as they are needed," the company said in a statement Jan. 28.
Cargill's Cayuga mine also employs about 200. The company has permits to mine 13,000 state-owned acres of leased mining reserves under the lake. The mine is roughly 2,200 below ground level.
The company is completing a controversial new ventilation and egress shaft that will facilitate mining toward the northern end of the reserves.
For several years, CLEAN, independent scientists, the Town of Ithaca and other neighboring municipalities have raised concerns about a potential catastrophic roof collapse at Cargill Cayuga. Even so, the past five New York State governors have not required the company to provide an environmental impact statement for its sub-lake mining.
In a pending legal appeal, CLEAN and others are seeking to compel the company and the Cuomo Administration's Department of Environmental Conservation to provide an EIS.
The state has required Cargill's chief in-state competitor, American Rock Salt in Livingston County, to produce an EIS.
"American Rock Salt's Hampton Corners Mine … is newer, safer and more productive than Cargill's Lansing mine," Redmond said. "We hope Cargill and the DEC are coming to the conclusion that mining under Cayuga Lake is too risky for both Cargill's miners and for the potability of Cayuga Lake water and the surrounding aquifer."
In 2013, miners at Cargill's Erie salt mine were evacuated due to mine safety concerns. The mine was closed for 10 days in that incident.
---
---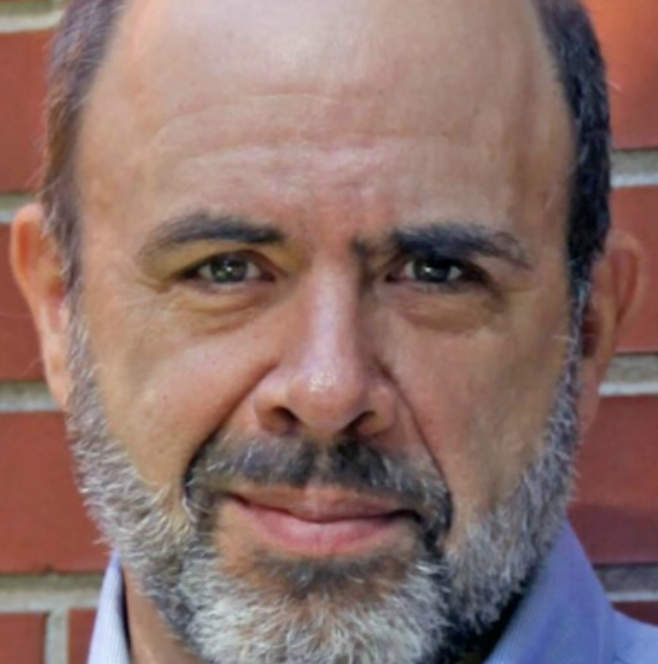 Peter is a three-time Pulitzer nominated reporter covering environmental issues through his first-of-its-kind digital publication The Water Front. He's won an array of Associated Press, UPI, and Society of Professional Journalist awards. His reporting on environmental issues continues to be featured in prominent New York publications and is available on FingerLakes1.com through an exclusive content partnership. Have a question or lead? Send it to [email protected].