In a bid to protect its public drinking water from algal bloom toxins, the City of Syracuse is seeking a state permit to apply an aquatic pesticide to the northern end of Skaneateles Lake.
The city's Department of Water wants permission to treat 568 acres of the lake with EarthTec, a copper sulfate compound.
"The primary objective is to keep cyanobacteria counts and microcystin (toxins) collected by the city's (drinking) water intakes as low as possible," the city says in a filing with the state Department of Environmental Conservation.
Copper compounds were widely used across the Finger Lakes 50-70 years ago to minimize mats of smelly — though not necessarily toxic — algae. But copper treatments are far less common today, and they have not been tried as a potential answer to the region's relatively recent spate of harmful algal blooms (HABS).
Toxic blooms were first widely reported in the Finger Lakes six or seven years ago, but Skaneateles wasn't hit hard until the late summer of 2017.
That year the algal toxin microcystin turned up in the raw lake water that Syracuse drew into its intake pipes, which extend 19 miles to Syracuse. The toxins exceeded the federal Environmental Protection Agency's health advisory limit.
Chlorine treatments helped prevent the toxins from reaching the city's public water supply, but Syracuse felt vulnerable.
Since then blooms on Skaneateles have been relatively mild and brief, said Rich Abbott, a water quality expert with the Syracuse water department. And if that pattern holds, they'll be no need to apply EarthTec, he added.
"This is something that may never be used," Abbott said. "It's like an insurance policy. If 2017 happened again, it's just something in the tool box."
An environmental assessment for the DEC, signed by Abbott, acknowledges that use of the EarthTex "may result in loss of flora or fauna," but it states that the impact will be "small."
In conclusion, Syracuse says the project "will result in no significant adverse impacts on the environment" and therefore no environmental impact statement is required.
The DEC said Monday it was still reviewing the application for a State Pollution Discharge Elimination System (SPDES) permit. The public will have a chance to comment on a draft SPDES permit before the agency makes a final decision on the permit.
In describing its need for EarthTec, the application filing says:
"The highest levels of microcystin are typically found in areas where there are dense accumulations of cyanobacteria biomass … along the shorelines…
"It is possible that at least a portion of these cyanobacteria are recruited from the relatively shallow sediments within the proposed treatment area. Surface shoreline accumulations are transported about the lake when the wind shifts, and drawn into the water intakes.
"Near shore treatments are designed to minimize the amount of … microcystin from moving around the lake (and over the city's water intakes) and to control blooms in their early stages."
EarthTec is manufactured by Arkansas-based Earth Science Laboratories Inc., which bills the product as safe and effective for use in lakes and reservoirs.
When the EPA registered EarthTec in 2012, it noted that its was composed of the active ingredient "copper sulfate pentahydrate" (19.8%) and other ingredients (80.2%). Its metallic copper content was listed at 5%.
The EPA described the product as "corrosive" and dangerous to human skin and eyes. It is also "toxic to fish and aquatic invertebrates," and it can deplete water bodies of oxygen due to the decomposition of dead algae and weeds."
ESL products have been used to control algal toxins, zebra mussels and other aquatic pests.
In Austin, Tex., earlier this year the city council approved spending up to $4 million on EarthTec QZ, a liquid copper sulfate pentahydrate product, to control infestations of zebra mussels on its water intake pipes.
In Clarkston, N.J., Suez North America, treated its Lake DeForest Reservoir with EarthTec, for aquatic weed control. Its posted warning against swimming alarmed some locals.
In Utah, EarthTec was applied in the Lindon Marina on Utah Lake near Provo after an algal bloom covered a major portion of the lake. Within hours, the bloom disappeared and water returned to its normal color — at least within the confines of the marina that received the pesticide treatment.
ESL, the Arkansas manufacturer, touts EarthTec as an effective tool for water system managers.
In September, the company launched a free water analysis service to test samples for cyanobacteria that generate toxins. Water systems need only pay for sample shipping.
That offer could be welcome in New York State after the DEC this year discontinued funding of toxicity testing of suspected HABs samples.
"Testing it critical," said ESL senior scientist Fred Singleton. "Knowing the species and concentrations of algae or cyanobacteria in the water can help operators and lake managers develop targeted programs."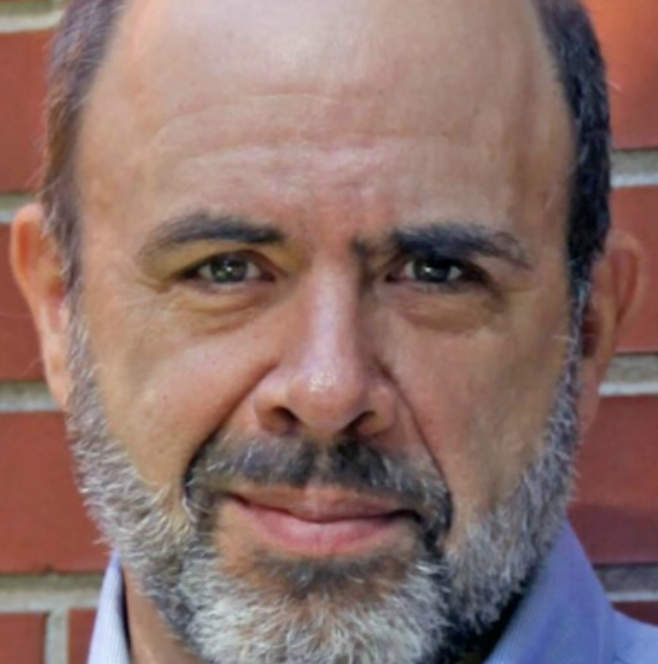 Peter is a three-time Pulitzer nominated reporter covering environmental issues through his first-of-its-kind digital publication The Water Front. He's won an array of Associated Press, UPI, and Society of Professional Journalist awards. His reporting on environmental issues continues to be featured in prominent New York publications and is available on FingerLakes1.com through an exclusive content partnership. Have a question or lead? Send it to [email protected].