Keuka College announced plans to temporarily close campus operations and began making arrangements for healthy students to return home as it continues to navigate a cluster of coronavirus cases.
"While the public health guidance to keep students on-campus remains best practice, the growing number of cases has made separating healthy students from quarantining populations increasingly difficult," College President Amy Storey said Thursday in a statement sent to students, faculty, and staff. "County and state health officials have given their permission for the College to allow healthy students who are not subject to a quarantine or isolation order to leave campus in order to create additional isolation and quarantine capacity."
As of noon today, Yates County Public Health confirmed 14 new positive cases over the past 24 hours, bringing the total number among the College population to above 70. These figures don't necessarily reflect new infections, as the College and public-health officials are still processing test results from an initial triggering event last week.
Out of an abundance of caution, the College is asking students who have not tested positive or been directed to quarantine to make arrangements to return home by the end of the week. Although the College moved to remote instruction last week, Thursday and Friday synchronous classes have been canceled to facilitate the transition.
"As the challenge has escalated, we've taken the guidance offered by our health partners and enacted even more strident steps to heighten public safety and safeguard our students," said Dr. Chris Alterio, chair of the College's Reopening Task Force.
Public-health directives require students quarantining or isolating to remain in place. Those students will be released by public health officials to return home once they are no longer infectious.
The College had experienced just a single positive coronavirus case during the first six weeks of the semester. That all changed after a public health investigation determined that a non-sanctioned, off-campus social gathering on Oct. 3 triggered the onset of the current cluster.
Since the first positive student case was reported on Oct. 7, the College has quickly instituted a series of escalating response strategies, including transitioning to distance learning, closing high-traffic campus facilities, canceling all athletics-related activity, requiring non-essential personnel to work from home, and converting the Geiser Dining Commons to 100% take-out.
"We had hoped this step wouldn't be necessary," said President Storey, "but the quickly escalating number of positive cases has made this temporary shut-down unavoidable."
---
Original Report: More cases confirmed on Keuka campus after 'large gathering'
Officials in Yates County reported six new cases of COVID-19 as of Wednesday afternoon.
All of the new cases were connected to Keuka College, which has been dealing with a COVID cluster for approximately two weeks.
Public health officials in Yates County say they are doing everything in their power to keep the public safe as the outbreak is managed at the school.
"Last Thursday, Yates County Public Health received positive COVID-19 laboratory results for 10 Keuka College students. Case investigations were conducted with these students to determine close contacts. Throughout the weekend and over the past two days, additional positive cases have been identified, bringing the current count to 63 students and 2 staff; with approximately 100 close contacts. Both positive cases and close contacts are being monitored daily for the duration of their isolation or quarantine. Willful violation or refusal to comply with the isolation or quarantine order is a misdemeanor and may subject the individuals to additional actions, including involuntary detention in an appropriate facility," officials explained in a lengthy statement.
The school has since gone remote.
"Yates County Public Health is continuing to work closely with the college and the New York State Department of Health to contain further spread of the virus. The College canceled all classes last Friday and has transitioned to distance learning for a period of two weeks. In addition, on-campus activities have been limited, including the suspension of in-person athletics, extracurricular activities and all non-essential student services. All non-essential staff are being advised to work from home," the statement continued. "College leadership was advised by Public Health on Monday that all students living on campus, even those not identified as a close contact should be advised to remain on campus to avoid further community spread. Additional actions will be taken at the recommendation of NYSDOH to contain this cluster."
They further noted that the start of the outbreak is attributed to a large social gathering that took place at an off-campus location where social distancing and face coverings were not used. "This demonstrates how quickly and easily this virus can spread between unmasked individuals, especially when the gatherings are held indoors," public health officials added. "We encourage everyone to continue to be diligent about social distancing measures and always wear a face covering. As more activities move indoors with the colder weather, please consider the social gatherings that you plan to attend and possible risk to you and your family for infection."
As of Thursday morning, Keuka reported two employees, and 61 total positive cases. The active caseload sits at 57, with six cases having been resolved to date.
Keuka College reports nearly 50 active COVID-19 cases, goes remote for next two weeks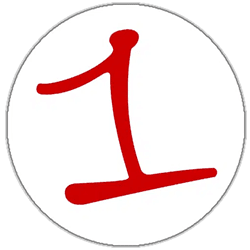 FingerLakes1.com is the region's leading all-digital news publication. The company was founded in 1998 and has been keeping residents informed for more than two decades. Have a lead? Send it to [email protected]