SUNY Chancellor Jim Malatras met with SUNY Cortland leadership on campus over the weekend and endorsed the university's plan to ramp up surveillance testing and strengthen measures to stop its spread.
SUNY Cortland will begin pooled surveillance testing on Wednesday, Sept. 16, at the Park Center Alumni Ice Arena, with a goal of testing 1,000 students each week. These tests, made possible by a newly developed saliva diagnostic test and increased processing capacity at SUNY Upstate Medical University, will be mandatory for all students. They are in addition to the testing already being done by Student Health Services of students who exhibit symptoms consistent with COVID-19 or have been in close contact with someone who has the virus.
Students selected for the first round will receive notice of their scheduled appointment via email tonight or Tuesday morning. Students selected for the second round, scheduled for Friday, Sept. 18, will receive appointment notices on Thursday.
Due to the critical nature of this endeavor, all faculty are asked to work with students to make up any work missed due to a potential conflict with class times. Faculty and staff who have volunteered for testing will also receive appointments and should make alternative class arrangements if there is a conflict.
Chancellor Malatras also approved SUNY Cortland's plan to double the frequency of wastewater testing for the virus from once a week to twice weekly. Results from samples taken from seven locations on campus will help SUNY Cortland target its surveillance testing more effectively. For this to be effective, it is critically important that all students abide by the policy prohibiting anyone from entering a residence hall who does not live there.
"I want to thank SUNY Cortland President Erik J. Bitterbaum for continuing to build on Cortland's comprehensive, evidence-based COVID-19 mitigation and response plan," Chancellor Malatras said. "Increased testing frequency done in tandem with strict, consistent enforcement and data-driven decision making is the right, three-pronged strategy for keeping cases down and campuses open."
In light of a recent cases involving members of Greek organizations and athletic teams, SUNY Cortland is extending last week's announced prohibition of in-person Greek and athletic activities until further notice.  The measure is also being widened to include all sororities and fraternities and all SUNY Cortland sport clubs. Those groups are now temporarily prohibited from holding in-person activities, either on-campus or off-campus, until further notice. This is not a disciplinary action, but a public safety measure required to protect our community. These prohibitions, recommended by the chancellor, will be re-evaluated weekly based on analysis of surveillance testing.
SUNY Cortland currently has 45 current positive cases of COVID-19, all of who are in isolation, either at home, in their off-campus apartment or in campus quarantine/isolation housing. Members of the SUNY Cortland community should be aware that if that number rises to 100, a series of more drastic measures will be taken, including the immediate elimination of in-person classes and a shift to distance learning.
Updated SUNY Cortland information on positive COVID tests is available on our COVID-19 Dashboard.
Although students on-campus appear to be doing a commendable job social distancing, wearing face coverings and avoiding large groups, we continue to receive reports of potentially dangerous student behavior off campus. Students should be aware that we are enhancing enforcement of gathering size restrictions both on and off-campus. Violators, those who host or attend unsafe gatherings, will face student conduct sanctions that could include automatic suspension, loss of athletic eligibility or loss of a Greek organization's campus recognition.  SUNY Cortland has already suspended students for serious or repeated violations of the university's COVID-19 safety policies, and will continue to do so.
"The vast majority of our students understand the seriousness of this situation and the potential life-threatening impact of the disease," President Bitterbaum said. "But, as we have unfortunately seen, it only takes a single act of carelessness or willful disregard to impact the lives of many people."
[patreon]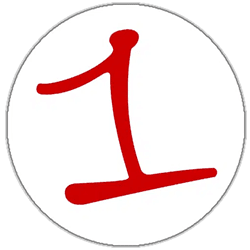 FingerLakes1.com is the region's leading all-digital news publication. The company was founded in 1998 and has been keeping residents informed for more than two decades. Have a lead? Send it to [email protected]