A petition seeking 2,500 signatures had gained more than 1,800 supporting the Geneva Police Department, as the City considers reduction in public safety spending.
"The brave men and women who took an oath to serve and protect the city of Geneva, NY, and it's citizens, are under attack," the Change.org petition reads. "These recent attacks come from an unexpected place: Geneva City Council, the Mayor, and City Manager."
The petition is critical of Mayor Steve Valentino and City Manager Sage Gerling, who are characterized in the petition description as having a 'gentle' and 'enabling' approach toward the way police have been treated in Geneva. The petition was started by an account that goes by the name 'Justice For All', and the description outlines concerns that safety of the city, and police officers is at stake.
"City government is using the COVID-19 pandemic, as an excuse to make cuts to GPD. They have asked officers to take a 5% pay cut from August until the end of December, want officers to lose the ability to cash in their earned vacation days, enacted a hiring freeze and, most recently, they have called to fire the two new recruits who have just completed the police academy," the petition description adds.
It calls those who stand behind law enforcement in Geneva the 'silent majority'. "Supportive voices of reason and common sense are drowned by the screaming and shouting of vulgarities and hatred towards our men and women in blue," it adds.
Other petitions have begun circulating, which call for changes and maintenance of existing school resource officer programs in the city.
Those prompted outgoing Geneva City Superintendent Trina Newton and Board of Education President José Canario to issue a joint-statement supporting the school resource officer position in the district.
"It has come to the Geneva City School District's attention that there are petitions circulating on change.org with regards to our school resource officer: One of these petitions advocates cutting the position, while the other advocates keeping it," the statement begins. "Although we understand that this is an emotionally charged conversation at the national level, we would like to emphasize that our school resource officer, Raul Arroyo, is an invaluable member of our GCSD family."
"All of the SROs we have worked with in Geneva have been excellent. Officer Arroyo is a kind, caring and compassionate individual who is seen by many of our staff and students as a friend and mentor, as evidenced by the number of them who have signed the petition to keep him in our schools. It is a stance we strongly support," the statement continues, concluding that any discussion around the role of a resource officer in the city of Geneva should be a nuanced one. "What is right for Geneva may not be right elsewhere."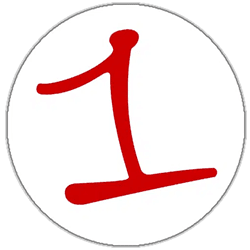 FingerLakes1.com is the region's leading all-digital news publication. The company was founded in 1998 and has been keeping residents informed for more than two decades. Have a lead? Send it to [email protected].