Prodded by legislation that he vetoed this month, Gov. Andrew Cuomo ordered state regulators to phase out by July 2021 a toxic pesticide widely used to protect apple orchards. 
He called for an immediate halt on aerial spraying of the chemical chlorpyrifos. By December 2020, all other uses will be banned, except spraying apple tree trunks. That exception is now set to end in July 2021.
Cuomo's action puts New York in the forefront of state efforts to restrict the useful but dangerous pesticide. He cited "serious health problems in people who ingest it."
Even in extremely low doses, chlorpyrifos can trigger neurological damage in children, and it was banned nationally for indoor home use in 2001.
The neurotoxin is effective against insect borers that plague the vascular system of fruit trees, but it is also highly toxic to bees.
Chlorpyrifos has been widely used for agriculture in the Finger Lakes, as well as across the Hudson Valley and Long Island.
Well over 50 tons of the chemical were spread in eight Finger Lakes counties between 2011 and 2015, led by Cayuga, Steuben, Ontario, Livingston and Tompkins, according to the non-profit Environmental Working Group. 
Earlier this year, bills to ban chlorpyrifos easily passed both the state Senate and Assembly. However, ten of the 11 state legislators with districts touching the Finger Lakes voted against the legislation. 
The New York Farm Bureau also opposed legislating a ban. It argued that restricting the pesticide by statute would "set a dangerous precedent," subverting the existing regulatory processes of the federal Environmental Protection Agency and the state Department of Environmental Conservation.
The governor agreed. "This bill bypasses the rigorous process available to challenge an approved product and substitute the legislature's judgment for the expertise of chemists, health experts and other subject matter experts in this field," Cuomo (at left) wrote in a Dec. 10 memo explaining his veto.
However, he implicitly acknowledged that the bill — sponsored by Sen. Todd Kaminsky (D-Long Beach) and Assemblyman Steve Englebright (D-Setauket) — accelerated the process of getting the chemical ban in place. 
His veto memo concluded: "DEC must recommend a course of action and initiate action so that such measures are in place on a timeframe faster than that contained in this bill."
Chlorpyrifos is one of the nation's most widely used insecticides. It has been applied to protect tree fruits — apples, pears, peaches and plums — and nuts as well as corn and other vegetables. It's also used on golf courses and in greenhouses.
Environmental groups have campaigned for more than a decade to restrict its use.
Before the 2016 presidential election, the EPA was preparing to ban chlorpyrifos nationwide. However, after President Trump was elected, Dow Chemical pushed to reverse that agency initiative. Dow had patented the product in 1966.
Dow CEO Andrew Liveris (at right) met briefly with Trump-appointed EPA Administrator Scott Pruitt (at left) on March 9, 2017. Later that month, Pruitt — who was later fired amid an unrelated ethics scandal — denied a petition to ban chlorpyrifos from being sprayed on foods. 
Dow had spent $13.6 million lobbying in 2016, and the company wrote a $1 million check to President Trump's inauguration festivities, the Associated Press reported.
At a White House ceremony in February 2017, after the president (below) signed an executive order to create task forces at federal agencies to roll back regulations, he handed the pen to the Dow chief executive.
Meanwhile, chlorpyrifos, an organophosphate, had beeb stirring controversy around the globe. The pesticide class has been blamed for the deaths of at least 25 children in India. They fell sick after eating a lunch of rice, soybeans and lentils laced with the toxins.
In December, the European Union announced plans to phase out chlorpyrifos early next year.
Within the past two years,  Hawaii and California have taken steps to ban chlorpyrifos, while several other states introduced legislation toward that end.
Gina McCarthy (at right), who had served as President Obama's EPA Administrator, urged Cuomo to sign New York's legislation.
While Cuomo vetoed that bill, his push to accomplish the same end through regulation won praise from several environmental advocates.
"Today's action by Gov. Cuomo provides real leadership in the face of federal indifference," Kate Kurera, deputy director of Environmental Advocates of New York, said in a statement. 
Meanwhile, Cuomo did sign a bill to restrict another chemical this month — 1,4-dioxane. 
Beginning in 2022, the state will prohibit the sale of household cleaning products containing 1,4-dioxane and limit the sale of cosmetics with certain levels of the chemical.
In recent months, the governor's Drinking Water Quality Council has focused attention on 1,4-dioxane and the PFAS class of chemicals in many non-stick and stain-resistance products. They have turned up in finished drinking water around the state.
On Tuesday, Cuomo announced more than $416 million in state grants for water infrastructure improvements to address emerging contaminants. 
The grant program is heavily titled to Long Island, which will get $281 million of the state money. The Mid-Hudson region gets the second largest chunk, $94 million, while the Finger Lakes is set to receive $64 million.
---
– Peter Mantius, Founder of Water Front Online.
WaterFront is an all-digital publication dedicated to providing coverage of important environmental politics in the Finger Lakes. He brings decades of reporting and editorial experience to his coverage, which includes frequent deep-dives into important, local topics. Send him an email at [email protected].
---
To have the latest updates, information, and headlines delivered to your smartphone or tablet – download the FingerLakes1.com App for Android and iOS. Follow the links below to download the app now! – Android (All Android Devices) – iOS (iPhone, iPad)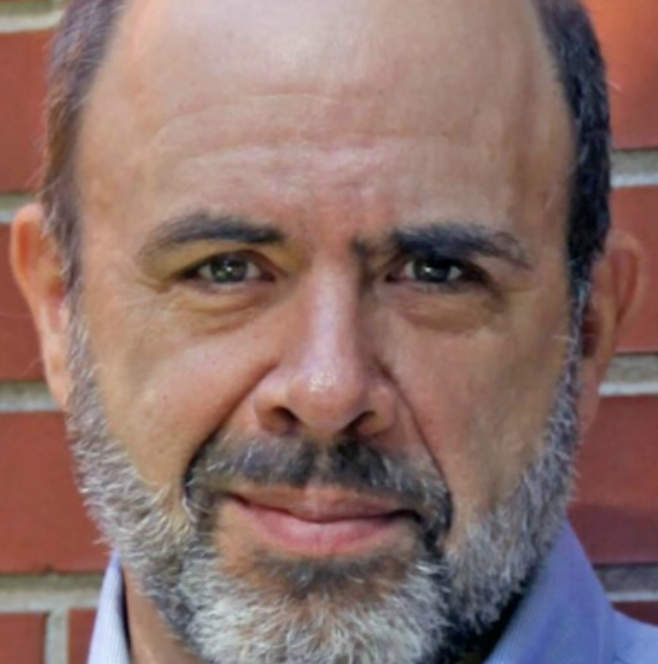 Peter is a three-time Pulitzer nominated reporter covering environmental issues through his first-of-its-kind digital publication The Water Front. He's won an array of Associated Press, UPI, and Society of Professional Journalist awards. His reporting on environmental issues continues to be featured in prominent New York publications and is available on FingerLakes1.com through an exclusive content partnership. Have a question or lead? Send it to [email protected].