Schuyler County Attorney Steven Getman, who is running in November for Schuyler County Judge, declined last week to answer questions or provide requested documents about his role in a Seneca County scandal more than a decade ago.
Getman declined to confirm or deny reports that his resignation as Seneca County Attorney in 2007 was prompted by a grand jury letter recommending that he be disciplined if he did not quit.
Shortly after Getman's resignation, he and others were sued in federal court by seven plaintiffs who had posted anonymous critical comments online towards Seneca County officials.
The plaintiffs claimed their free speech rights were violated when the officials used "illegal subpoenas" to unmask them and then retaliate against them. At least two sheriff deputies were assigned to follow the online critics "in an effort to find 'something' criminal with which to charge them," the lawsuit alleged.
A judge agreed to allow Getman to be removed as a defendant in that 2008 suit filed by Robin Lukowski and others, but another online critic, Suzanne Cirencione, filed a separate federal lawsuit in 2009 against Getman and County Manager Sharon Secor.
Both the Lukowski and Cirencione cases were closed at significant expense to Seneca County — after "all parties to (both civil suits) have signed a settlement agreement and release, ending all claims," Judge Jonathan M. Feldman stated in a March 31, 2011 dismissal order.
But the cost of the taxpayer-funded settlement and legal defense fees absorbed by the county have never been made public.
In a May 11, 2010 resolution, the Seneca County Board of Supervisors had authorized its lawyers to offer up to $250,000 to settle both cases.
In response to a Freedom of Information Law request, Seneca County officials said they did not possess a copy of a settlement agreement covering either case.
Getman did not respond to a request to provide the settlement document, the letter he received from the grand jury and any affidavit he submitted in response to a grand jury letter.
Neither did he respond to the question: "Looking back, do you believe the subpoena(s) you had issued in a bid to uncover the online identity of Suzanne Cirencione was(were) proper?"
The grand jury, convened in January 2007, had been investigating criminal activities in the county sheriff's department.
Eight months later it returned an indictment against former Sheriff Leo T. Connolly for crimes that included retaliation against the several Seneca County employees and residents, including Cirencione, for writing critical comments on the FingerLakes1.com online forum. Other charges included perjury and falsifying business records.
Connolly was convicted and in October 2008 sentenced to two years in prison. Free pending appeal, he later won a new trial and in 2010 was acquitted on all charges. (Undersheriff James R. Larson pled guilty in 2007 and was sentenced to prison for a variety of crimes.)
Cirencione's lawsuit laid out her version of Getman's role in the scandal.
She alleged that she was targeted for retaliation by the sheriff's department for her critical online comments toward Getman and Secor. A former Seneca County probation officer, Cirencione had used the anonymous "handle" of "Madison" to protect her confidentiality when posting.
The lawsuit alleged that Secor and Getman illegally obtained Cirencione's internet records from Time Warner Cable using a subpoena issued by the County Attorney's office.
"County attorney Getman's subpoena claimed that it was served as part of a criminal investigation," the lawsuit said, despite the fact that "the county attorney has no authority to prosecute criminal cases."
The lawsuit also charged: "Later, when employed in neighboring Ontario County as a probation officer, Ms. Cirencione was informed that the was 'banned' from Seneca County property by County Manager Secor because Secor knew who 'Madison' was."
Secor asserted in a 2009 court filing that she "never asked the county attorney to draft, obtain and/or issue any subpoena." Both Secor and Getman resigned in December 2007.
Secor also denied receiving one of at least eight grand jury letters issued in 2007. Most or all of those letters remain under seal, and details of who received them remains a mystery. However, court records show the "Grand Jury Report No. 8" was issued Aug. 22, 2007 and "alleged misconduct and proposed recommendations for administrative action" against Connolly.
The Finger Lakes Times newspaper reported in separate articles in 2007, 2008 and 2009 that Getman had received one of the grand jury letters.
On May 29, 2008, the newspaper reported: "According to a March 4 (2008) order from (Seneca County Court Judge Dennis) Bender, Report 6 recommended 'that Steve Getman be removed as Seneca County Attorney or that disciplinary action be taken against him.'"
Tina Lotz, the elected clerk of the Seneca County Court, declined a recent in-person request to provide Judge Bender's Mar. 4, 2008 order, saying all documents related to the case were under seal — even the judge's order.
Getman did not respond last week to a question about whether he had sought a correction or retraction from the newspaper for its reporting that he'd received a grand jury report.
Getman's unexplained role in the Seneca County scandal has been the subject of rumors and whispers in the campaign for Schuyler County Judge, replacing Judge Dennis Morris, who is stepping down.
Getman is running as a Republican. He has three challengers: Jessica Saks, Dan Fitzsimmons and Matt Hayden. Saks and Fitzsimmons are also registered Republicans, but Getman won the support of the Republican County Committee as the party's preferred candidate. Hayden is a Democrat.
Fitzsimmons and Hayden acknowledged general familiarity with Getman's involvement in the Seneca County scandal, but they declined to provide information and have shied away from making it a prominent issue in the campaign.
Getman has won enthusiastic support from Dennis Fagan, chair of the Schuyler County Legislature, and Robert Shipley, chair of the Seneca County Board of Supervisors.
"It was a loss for Seneca County when Mr. Getman left for greener pastures," Shipley wrote in an Aug. 7, 2019 letter endorsing his candidacy for judge. Shipley said he served as chair of the county board from 2004-2006 and again from 2017 to the present.
"To this day, I still measure other attorneys against his performance as a municipal attorney," Shipley wrote. "I have the utmost confidence that Mr. Getman has served the people of Schuyler County with the highest level of honor, integrity, and honesty, just as he did so during his time here (Seneca County)."
Fagan also touted Getman, who has served as Schuyler County attorney since 2015.
"I have seen his work year in and year out … and know that he has the knowledge, ethics and principles that are required for the position.
"He is not in debt to anyone for political or personal favors. He thinks with a clear mind and conscience, which is exactly what we want out of (the) person who sits behind the bench in County Court."
Fagan, who is not running for reelection, said the four-way race for county judge "is the most important position on our ballot November 5.
"This new judge could have an impact on every resident of Schuyler County at some point during the position's 10-year term. The new judge will preside over civil court matters, family court matters, surrogate's court matters, pistol permits, criminal cases and more."
Contacted Sunday, Fagan said he did not know that Getman had been prompted to resign as Seneca County Attorney by a grand jury letter or about the allegations of free speech violations and retaliation made in the settled lawsuits.
"First of all, I'll talk to him, find out what his response is," Fagan said. "I've never heard any of this in the detail you've indicated….It sounds like a hit job."
Getman did not return or acknowledge phone calls made to his office Thursday, Sept. 19, seeking comments and documents related to his tenure in Seneca County.
On Friday morning, Bijoy Datta, a Getman campaign worker, responded by email. He provided a press release announcing Getman's campaign and the endorsement letters from Shipley and Fagan. Datta also offered to answer questions on Getman's behalf, adding that Getman was "tied up."
Minutes later, Maryann Friebis, Getman's secretary, said Getman "was not feeling well" and was taking a "sick day."
Later Friday morning, written questions for Getman were emailed to Friebis. That email invited Getman to be interviewed in person or by phone or to provide written answers to the emailed questions. He did not respond.
Cirencione declined to comment, and her lawyer in the 2009 civil suit, Elmer Robert Keach III of Albany, did not respond to emailed questions.
Michael Tantillo, special prosecutor who empaneled the Seneca grand jury in 2007, also declined to comment.
---
– By Peter Mantius
Peter brings more than 30 years of experience from a lengthy career in journalism focused on financial, legal, and political issues in Atlanta, New York City, and Hartford, Connecticut. He's written dozens of in-depth, investigative stories related to the Finger Lakes region, the environment, and local politics in area publications, as well as his own The Water Front Online. To contact him email [email protected] or click here to read Peter's full-bio.
---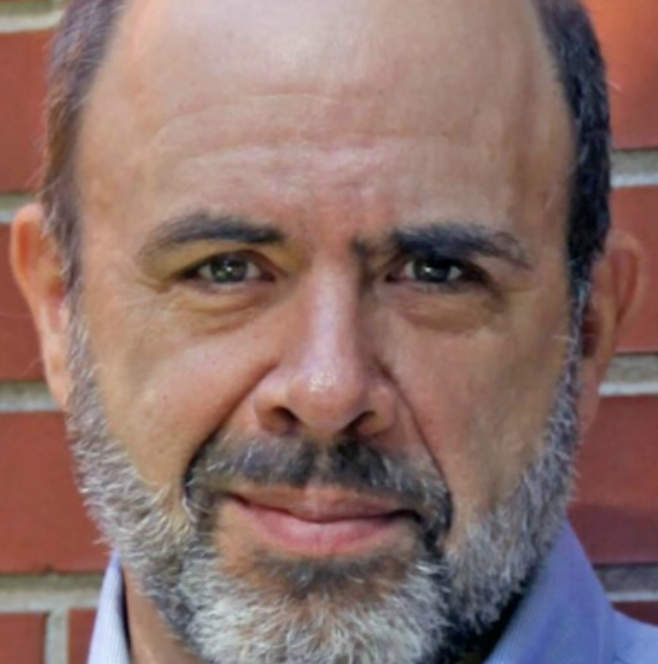 Peter is a three-time Pulitzer nominated reporter covering environmental issues through his first-of-its-kind digital publication The Water Front. He's won an array of Associated Press, UPI, and Society of Professional Journalist awards. His reporting on environmental issues continues to be featured in prominent New York publications and is available on FingerLakes1.com through an exclusive content partnership. Have a question or lead? Send it to [email protected].