While the New York State Legislature took a sharp turn this year toward environmental activism, lawmakers who represent the Finger Lakes clung to their role as rear-guard warriors standing firm against sweeping green legislation.
The 2018 election, which flipped the state Senate to Democratic control, paved the way for passage of what the non-profit group Environmental Advocates of New York called "the most significant environmental laws in a generation."
The centerpiece was a major clean energy bill (S6599) that will move the state away from fossil fuels. The Legislature also allocated $500 million for clean water infrastructure and passed limits on a dangerous pesticide, toxins in children's products and PFAS chemicals that foul drinking water.
For the most part, Finger Lakes legislators stood their ground against what EANY deemed the "growing green ethos."
Six state senators and five members of the state Assembly represent districts that border at least one of the 11 Finger Lakes. All the region's senators and all but one of the Assembly members are Republicans, who are now in the minority in both chambers of the Legislature.
All 10 Finger Lakes Republicans, including Sen. Tom O'Mara (R-Big Flats), at left, and Sen. Pam Helming (R-Geneva), at right, voted against the session's signature bill — the Climate Leadership and Community Protection Act, which the New York Times called "one of the world's most ambitious climate plans."
Even so, it passed the Senate 41-21 and breezed through the Assembly. Gov. Andrew Cuomo signed it into law in July.
Likewise, the same 10 Republicans voted 'No' on a bill (S2072) that would enshrine rights to clean air and water in the state Constitution — rights equal to free speech, due process and the right to bear arms.
Following the example of Pennsylvania, the New York Senate Legislature passed it overwhelmingly. (Before the state Constitution can be amended, the measure must also pass a newly elected state Legislature in 2021 as well as a statewide ballot vote.)
The region's only Democratic representative, Assemblywoman Barbara Lifton (D-Ithaca), was Finger Lakes' lone 'Yes' vote for both the clean energy and environmental rights bills.
In at least one case, all 11 Finger Lakes legislators supported one successful environmental bill: a measure that restricts construction of trash incinerators and effectively bans them from the lakes region.
A similar measure had been championed in 2018 by Helming, who sought to block a garbage burner proposed for Romulus. That bill died. The 2019 version (S2270a), sponsored by Democrats, passed without a 'No' vote.
EANY analyzed the 2019 votes of every state legislator on 33 environmental issues and awarded them scores ranging from zero to 100.
Lifton, like dozens of her Democratic colleagues, scored 100. The 10 Finger Lakes Republicans received scores ranging from 55 to 63. For eight of them, their EANY scores were lower in 2019 than they had been in 2018.
Three senators and four Assembly members represent nearly all of the Finger Lakes territory. The districts of the other four barely touch the 11 lakes. Here's how the region's legislators voted on key environmental issues:
Sen. Tom O'Mara (R-Big Flats)
O'Mara had served for four years as chair of the Senate Committee for Environmental Conservation, beginning in 2015. He surrendered that post early this year after Democrats won control of the Senate.
O'Mara, who represents Senate District 58, has not been friendly to environmental initiatives.
"The Senate continues to be a place where big, bold environmental ideas go to die," EANY had written in 2018 when O'Mara's committee regularly snuffed out green initiatives.
This year, the non-profit group praised the committee's new leader, writing: "Sen. Todd Kaminsky (D-Rockville Centre) took over a weak Senate Environmental Conservation Committee and breathed new life into it."
In 2019, O'Mara voted against four other major bills in addition to the clean energy and environmental rights bills:
— The hazardous waste loophole bill (S3392) would end the oil and gas industry's  special exemption from the regulation of its waste as hazardous material. The bill passed the Senate 45-17 before stalling in the Assembly's Rules Committee.
— A stream protection bill (S5612A) would add "Class C" waterbodies — including many of the tributaries that flow into the Finger Lakes — to the state's list of protected streams. The bill would mean tighter regulation of Keuka Outlet on Seneca Lake and Salmon Creek on Cayuga, among other key tributaries. The bill passed the Senate 51-11 but died in Assembly Rules.
— A child safe products act (S501B) to better regulate toxic chemicals in children's products passed the Senate 53-9 and passed the Assembly.
— A bill prohibiting homeowners' associations from unreasonably limiting the installation of solar power systems (S4742A) passed the Senate 43-19 but stalled in the House.
O'Mara did vote in favor of bills related to environmental justice and to a bill to expand testing for lead in drinking water at schools and parks.
O'Mara is a partner in the Barclay Damon law firm, which represents various clients with environmental interests, including one with a direct interest in rules governing the Keuka Outlet.
Assemblyman Will Barclay (R-Fulton), another partner in Barclay Damon, also voted against the clean energy, environmental rights and child safe products measures. The Assembly did not vote on the streams bill.
Sen. Pam Helming (R-Canandaigua)
Helming, who won widespread praise in the Finger Lakes for spearheading opposition  to the proposed Romulus trash incinerator in 2018, handed lead sponsorship of anti-incinerator legislation to a Democrat this year — Sen. Rachel May (D-Syracuse).
Helming voted 'No' with O'Mara on the clean energy, environmental rights, haz waste loophole and child safe products bills.
But she parted ways with him when she voted 'Yes' on the solar power systems bill and the stream protection bill.
Helming was won of only three senators who voted against expanding testing for lead in drinking water (S3698a). The bill would have required tests of potable water in schools and parks once every three years.
So far, limited childhood blood testing by the state Department of Health has found elevated levels up to 100 percent of the time in parts of Cayuga, Seneca and Wayne counties (also true of Yates, Schuyler, Tompkins and other Finger Lakes counties).
Also opposed to expanded lead testing was Sen. James Seward (R-Oneonta), whose district abuts two Finger Lakes: Owasco and Skaneateles.
Sen. Rich Funke (R-Fairport)
Funke's Senate district includes several western Finger Lakes: Canandaigua, Honeoye, Canadice and Hemlock.
Funke, at right, voted 'No' on the clean energy, environmental rights, haz waste loophole, child safe products and solar power systems bill. He voted 'Yes' on the stream protection bill.
(The district of Sen. Robert Antonacci (R-Syracuse) touches on lakes Skaneateles and Otisco in the east, while the district of Sen. Patrick Gallivan (R-Elma) touches on Lake Conesus in the far west.)
Assemblyman Brian Kolb (R-Canandaigua)
Kolb, the Assembly Minority Leader, represents District 131, which includes six of the 11 Finger Lakes: Seneca, Cayuga, Canandaigua, Honeoye, Hemlock and Canadice.
In addition to voting against the clean energy and environmental rights bill, Kolb voted  'No' on:
— The child safe products act, which passed both the Assembly and the Senate.
— A ban on the pesticide chlorpyrifos (A2477b), which also passed both chambers.
— A ban of offshore oil & gas drilling (A2572), which passed the Senate and Assembly (121-22) and was signed into law.
He voted in favor of requiring polluters to pay for contaminants they cause in public water supplies, a measure that passed both the Senate and Assembly unanimously.
Assemblymen Phil Palmesano (R-Bath), Gary Finch (R-Auburn) 
Palmesano's District 132 includes the large middle Finger Lakes: Cayuga, Seneca, Keuka and Canandaigua.
Finch's District 126 includes the easternmost four lakes: Cayuga, Owasco, Skaneateles and Otisco.
Both Palmesano and Finch voted in step with Kolb on each of the measures mentioned above.
Assemblywoman Barbara Lifton (D-Ithaca)
Lifton, like Helming, crusaded against plans to build a garbage incinerator in Romulus, and she co-sponsored the successful legislation that blocked it.
Lifton's district around Ithaca includes the southern end of Cayuga Lake.
She is one of 67 Democrats in the state Assembly to receive a score of 100 from EANY in both 2018 and 2019.
The Assembly member with EANY's lowest score in 2019 was Chris Friend (R-Horseheads), who represents a district immediately south of the Finger Lakes. Friend, at right, received a 30, thanks in part to votes against otherwise popular measures to protect vulnerable species, to ban 1,4-dioxane and to reduce mercury in light bulbs.
Broadly, the New York Legislature's sharp turn toward environmental legislation counters a national trend affecting the federal Environmental Protection Agency under President Donald Trump.
"The Trump administration's assault on the environment, denial of science, and siding with industry and big business, has left a gaping hole in leadership that states like New York must fill," EANY said.
---
– Reporting by Peter Mantius, Founder of Water Front Online.
WaterFront is an all-digital publication dedicated to providing coverage of important environmental politics in the Finger Lakes. He brings decades of reporting and editorial experience to his coverage, which includes frequent deep-dives into important, local topics. Send him an email at [email protected].
---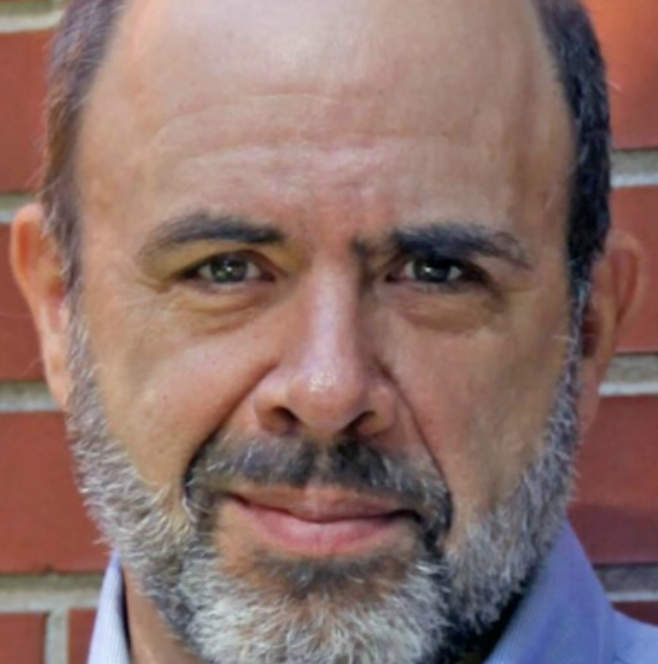 Peter is a three-time Pulitzer nominated reporter covering environmental issues through his first-of-its-kind digital publication The Water Front. He's won an array of Associated Press, UPI, and Society of Professional Journalist awards. His reporting on environmental issues continues to be featured in prominent New York publications and is available on FingerLakes1.com through an exclusive content partnership. Have a question or lead? Send it to [email protected].