Proposed new state rules that set maximum contamination levels for three carcinogenic pollutants commonly found in public drinking water — PFOA, PFOS and 1,4 dioxane — were published in the New York State Register.
Thousands of public water systems will soon have to screen their water sources for the three substances used to make a wide variety of non-stick household products, firefighting foams, detergents and solvents.
The substantial costs to test the water and fix the systems that exceed the new MLCs will be borne largely by water ratepayers. Newsday has reported that treatments costs could double water rates and top $1.5 billion. 
The state is offering a series of grant programs to try to help soften the blow, and polluters themselves may be compelled to chip in.
The proposed monitoring and cleanup requirements will apply to the state's 8,700 public water systems — 1,500 government-owned and 7,200 privately-owned — but not to the state's 800,000 private wells. 
The state Department of Health estimates that 21 percent of all public water systems will have PFOA or PFOS levels that exceed the MCL of 10 parts per trillion. 
The proposed new standards are among the toughest in the country. 
While the federal government has postponed setting MCLs for the three substances, several states have began regulating them on their own. 
New York officials felt compelled to act after deadly water contamination episodes in Hoosick Falls and other places, where the DOH was criticized for reacting slowly.
Hoosick Falls drew nationwide attention after it belatedly ordered a ban on its drinking water, which was found to have high levels of PFOA. The problem was uncovered by the son of a man who died of cancer after working at a plant that used PFOA in its manufacturing. 
In response to Hoosick Falls, the federal Environmental Protection Agency lowered its advisory limit on PFOA and related chemicals from 400 parts per trillion to 70 ppt. But even that level has never been enforced.
Gov. Andrew Cuomo responded to Hoosick Falls by creating a Drinking Water Quality Council to make recommendations for dealing with what was quite obviously a statewide problem. 
The council settled on enforceable MCLs of 10 ppt for both PFOA and PFOS, a related chemical within a huge class known as PFAS, or perfluoroalkyl and polyfluoroalkyl chemicals. 
The panel also recommended an MCL of 1 part per billion for 1,4 dioxane.
After conducting spots tests on water systems across the state, the DOH adopted the drinking water council's recommendations for all three substances.
It said the new limits "provide a sufficient margin of protection against adverse health effects in the most sensitive populations, including fetuses during pregnancy, breast-fed infants, and infants bottle-fed with formula reconstituted using tap water."
In its NYS Register posting today, the DOH said it supervised spot checks of 278 public water systems, primarily small and medium-sized, from 2015 to 2018. 
It reported that 34 (12 percent) exceeded the proposed MCL for PFOA, while 24 (8.6 percent) exceeded the MCL for PFOS.
Both the DOH and the state Department of Environmental Conservation have declined to release the identities of the water systems that would have been out of compliance with the proposed MCL.
In April, WaterFront filed a Freedom of Information Law request for the test results with the DEC. The agency has repeatedly said it need more time to collect the information requested.
In May, the DEC said it estimated that it would complete its document search by July 12. On that date, its said the documents would be ready by Aug. 9.
The state's ambitious proposal to address drinking water contamination will not be cheap and won't be accomplished quickly.
According to the proposed rules posted today, the average cost for a small public water system serving fewer than 3,300 people will be $400,000 in capital costs and $25,000 in annual maintenance fees. Systems serving between 3,300 and 10,000 people can expect to pay $2.4 million and $125,000, respectively, for capital expenditures and maintenance. 
The largest systems face average capital and annual maintenance costs of $15 million and $725,000.
Hoosick Falls, a medium-sized water system, paid $2-3 million for a carbon filter system that was financed by Saint-Gobain Performance Plastics, the alleged source of the contamination.
After a 60-day comment period, which expires Sept. 23, and the MCL rules are finalized, the DOH will begin a phased-in implementation.
Public water systems serving more than 10,000 people must begin monitoring for the three chemicals within 60 days after the MCLs are formally adopted. 
Medium-sized systems have 90 days from adoption to begin monitoring. 
Small water systems have six months from adoption to begin water testing.
The posting today said no area of the state is disproportionately affected.
However, it did note that 1,4-dioxane contamination appeared to be worse on Long Island than other areas.  EPA tests for 1,4-dioxane from 2013 to 2015 found that 19 of 168 (11.3 percent) water systems tested exceeded the 1 part per billion MCL.
Based on that federal data set, 51 percent of public water systems on Long Island exceeded a reporting level, compared to only 6 percent of the water systems outside Long Island.
The state said screening of water samples for the three chemicals must be conducted by a laboratory approved by the DOH under its Environmental Laboratory Approval Program (ELAP). 
"Sufficient laboratory capability and capacity is anticipated to be available to process the initial staggered testing demands and future testing," the DOH's posting said. "If an MCL is exceeded, a licensed professional will be required to design changes to the public water system to meet the MCL."
Gov. Andrew Cuomo has announced several grant programs to help water systems finance their testing and upgrades, including the Drinking Water State Revolving Fund, the Clean Water Infrastructure Act of 2017 and a separate $200 million to address PFOA, PFOS, 1, 4-dioxane and other emerging contaminants. 
Peter Mantius is founder of the Water Front, an all-digital publication dedicated to providing coverage of important environmental politics in the Finger Lakes. He brings decades of reporting and editorial experience to his storytelling, which includes frequent deep-dives into local, and regional issues. Contact him by clicking here or dropping him a line at [email protected]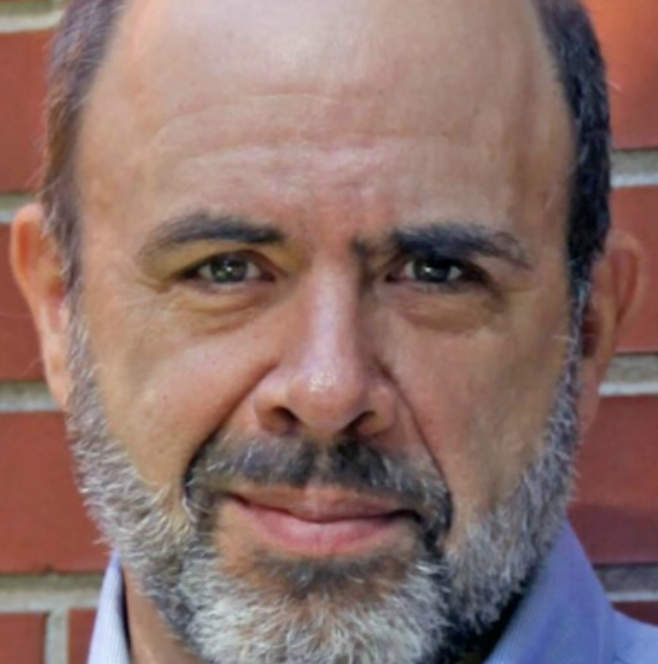 Peter is a three-time Pulitzer nominated reporter covering environmental issues through his first-of-its-kind digital publication The Water Front. He's won an array of Associated Press, UPI, and Society of Professional Journalist awards. His reporting on environmental issues continues to be featured in prominent New York publications and is available on FingerLakes1.com through an exclusive content partnership. Have a question or lead? Send it to [email protected].