In the opening days of the toxic algae season that is expected to intensify and stretch into early October, Cayuga Lake has taken a wide early lead in dangerous blooms spotted in the Finger Lakes.
While Seneca, Canandaigua and Skaneateles lakes, among others, have been spared — so far — Cayuga has already confirmed 33 reports of harmful algal blooms (HABs), or cyanobacteria.
The outbreaks, which started July 7, have been fairly evenly distributed around the lake, according to the Community Science Institute in Ithaca. They have not been especially toxic. 
Toxin concentrations exceeded the state's safety limit for drinking water of 0.3 ug/L (parts per billion) in only five of the 33 cases. Only once — along the shoreline at the northern end of Cayuga — did toxin measurements exceed the officials safety limit for public swimming beaches of 4.0 ug/L.
But because toxin concentrations can fluctuate very rapidly, the state Department of Health orders beaches closed as soon as it receives reports of green, scummy lake water. On Cayuga, warning signs have been posted at the Village or Aurora swimming beach, Frontenac Park in Union Springs, Taughannock Falls State and Myers State Park.
Blooms flourish in hot, calm, sunny weather after lake water temperatures have warmed. A predicted heat wave beginning this weekend could trigger blooms with "high toxins" on Cayuga and across the Finger Lakes, experts warn.
A bloom is considered "high toxin" when concentrations reach 20 ug/L along a shoreline or 10 ug/L in open water.
High toxin blooms have been increasingly common across the Finger Lakes over the past five years, and they have hit all 11 of the lakes. But they tend to build at the end of the summer, just before the water turns colder.
Last year, testing confirmed that 35 or 41 suspected cyanobacteria blooms on Seneca Lake surpassed the high-toxin threshold, many by wide margins. Most occurred in September.
Frank DiOrio, coordinator of team of more than 100 Seneca Lake Pure Water Associationmonitors, said he can only guess why Cayuga has had 33 confirmed blooms while Seneca has yet to have its first.
"The only reason for our reprieve seems to be that Seneca is deep, cold and rough," said DiOrio, who owns lake property on the west side of Seneca five miles south of Dresden. Winds that whip up white caps tend to prevent HABs.
Although Seneca's official HABs monitoring program is not scheduled to begin until Aug. 5, DiOrio dismissed the possibility that differences in monitoring and reporting help explain why Cayuga leads Seneca 33-0 in early blooms. 
He said Seneca monitors are trained, experienced and highly attuned to lake conditions. They would contact him at the first signs of trouble, he said.
Jim Bromka, manager of a water treatment plant in Waterloo that draws its raw water from Seneca, tends to agree. He's a SLPWA monitor who also watches Cayuga, because he lives on its lakefront. 
"Both lakes have had the same amount of rain that washed (HABs-fueling nutrients) into them," he said. But Seneca is deeper and colder. His plant's intake pipe is 60 feet below the surface of the water, where the water temperature has yet to reach 50 degrees Fahrenheit.  
Even so, he said, as hot, calm weather persists, and surface water temperatures continue to climb, "It's only a matter of time," before Seneca and the other Finger Lakes report toxic blooms.
Bromka said the predicted heat wave this weekend will be especially dangerous if lake water becomes glassily calm.
Not all blooms contain toxic cyanobacteria, but dangerous blooms are indistinguishable from benign algae. In fact, cyanobacteria isn't even algae; it just looks like it. There are several types of cyanobacteria. The most common form in the Finger Lakes is microcystin.
Several other Finger Lakes that have had dozens of high-toxin blooms in previous years, including Owasco and Canandaigua, are also waiting to report their first toxic bloom of 2019. 
Honeoye is the only other Finger Lake besides Cayuga that has had recent reports of blooms. It is a relatively shallow lake where water warms quickly, and it tends to have high nutrient loads.
Last year, according to the state Department of Environmental Conservation, HABs notices for Honeoye began June 6 and ran for the next 16 weeks. 
DEC notices for Canandaigua HABs reportedly didn't begin until Aug. 24 last year and ran for eight weeks. 
Keuka Lake notices began Aug. 17 and ran for six weeks. But earlier this month, the DOH closed the Red Jacket Park swimming area at the northern end of Keuka due to suspected HABs. It reopened July 10.
HABs are a growing threat to treatment plants for public drinking water across the Finger Lakes. 
The city of Syracuse draws its drinking water from Skaneateles Lake, which was long thought have the some of the cleanest water in the region. But high-toxin blooms on Skaneateles in the past two years have Syracuse officials scrambling to protect public tap water. They are considering filtering options as well as extending their intake pipe into deeper water.
To address the growing toxic algae menace, the Cuomo Administration last year launched a $60 million program to identify and deal with dangerous blooms.
The DEC has added an interactive map of current toxic blooms, and it allows citizens to report suspected blooms with pictures and precise locations.
---
Peter Mantius is founder of the Water Front, an all-digital publication dedicated to providing coverage of important environmental politics in the Finger Lakes. He brings decades of reporting and editorial experience to his storytelling, which includes frequent deep-dives into local, and regional issues. Contact him by clicking here or dropping him a line at [email protected].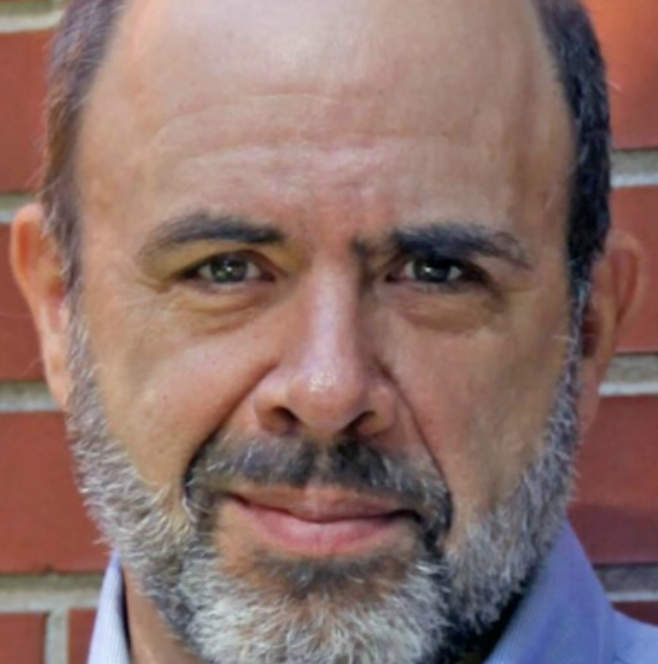 Peter is a three-time Pulitzer nominated reporter covering environmental issues through his first-of-its-kind digital publication The Water Front. He's won an array of Associated Press, UPI, and Society of Professional Journalist awards. His reporting on environmental issues continues to be featured in prominent New York publications and is available on FingerLakes1.com through an exclusive content partnership. Have a question or lead? Send it to [email protected].