After the closure of Tops Friendly Markets on Hamilton Street and Mother Earth on Exchange Street, concerns have been heightened around food access and security in Geneva.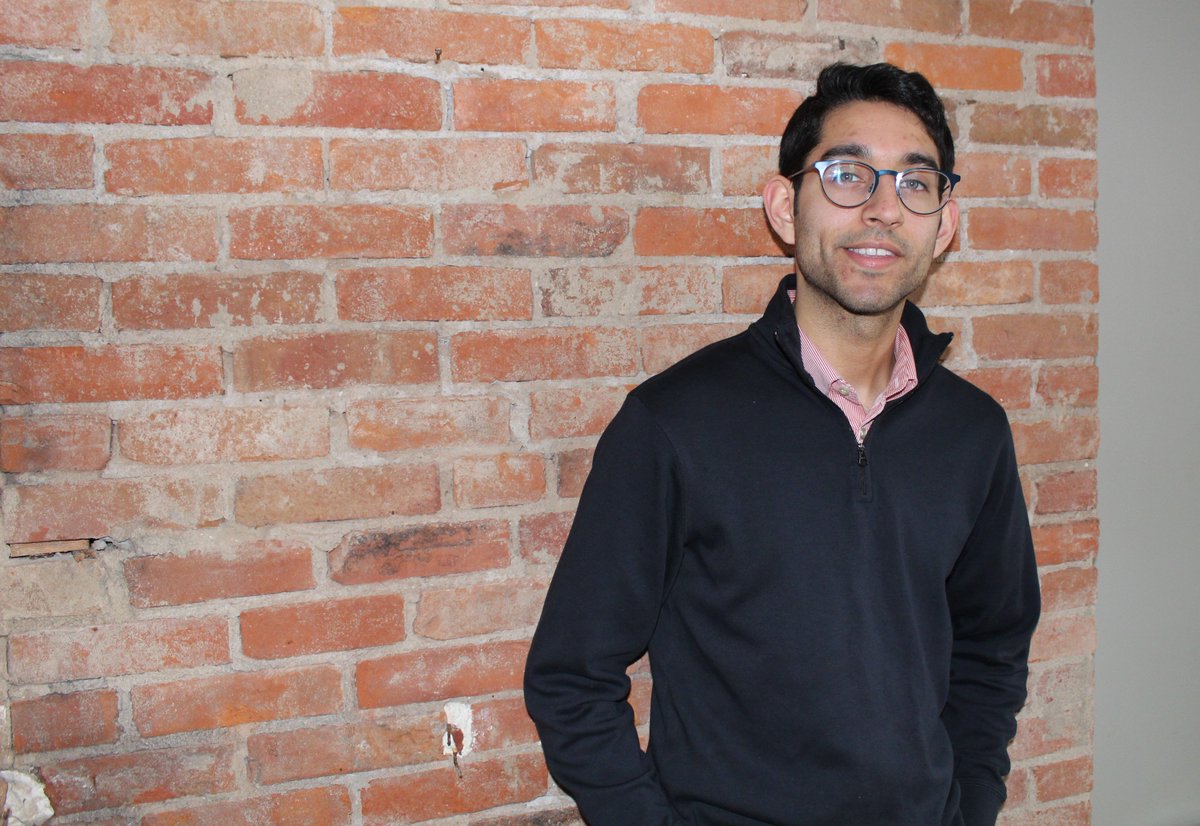 Fortunately, Food Access AmeriCorps VISTA Kevin Collado says possible solutions are on the horizon as local research continues, as part of a joint-effort between the City of Geneva and Hobart and William Smith Colleges.
Collado graduated from Hobart College as part of the Class of 2018. He has been working since graduation in July on the food desert dilemma that has disenfranchised many residents within the Geneva community.
As result, Collado has coordinated an Asset Based Community Development assessment which started in September to bring qualitative findings in a report, which will eventually be made available for the public. The intention of the report is to provide insights about struggles for food access and how to potentially remedy issues surrounding the 'food desert problem' in Geneva by bringing together stakeholders from across the spectrum.
The general definition of a 'food desert' is an area where it is difficult to buy affordable or high-quality fresh food. If the distance necessary to get those things is greater than a mile — it's often considered a 'food desert'. Collado says the reality of food deserts ravages the East Lakeview community where a majority of residents are lower income-status and people of color.
The assessment consists of interviewing 200 community members through focus groups; each interviewer asks the same eight questions that are catalogued and recorded. The purpose of gathering the qualitative research ideally seeks to present the most wholesale representation of Geneva and its residents. As of January, Collado and his team began conducting interviews and are still working to complete the research.
A key part of the process consists of "continuously checking" and "sharing people's stories," according to Collado.
Although the interview process has spread through word-of-mouth only, a dedicated cohort of focus groups leaders consisting of three HWS sociology students and an intern for the City of Geneva report to Collado. He also created a network of 20 key community actors who were initially interviewed because of their direct engagement with issues of food access and security on a routine basis through an occupational or community service-oriented capacity. Collado sees the benefit of creating a community of stakeholders who want to see a solution to this growing problem. Not only for Geneva, but to provide an eventual roadmap for communities similar to it.
With oversight from HWS facility members like Katie Flowers, director of the Center for Community Engagement and Service-Learning; Entrepreneurial Studies Professor Craig Talmage; as well as City Manager Sage Gerling, Collado has served as a "catalyst for stakeholders" to connect by creating synergy with cooperative community leaders around the issues of food access and security that adversely affect the greater Geneva community.
He anticipates to have the report published in May, which will be available to the public. Collado hopes it will become the "impetus for improving the area."
Consequently, Collado hopes that his year-long research does not "fall upon deaf ears," much like most other social initiatives. However, his concern is outweighed by the growing need within the community.
Collado says there is a desire for change by creating community grocery stores, or improving public transportation systems. "Transportation is the largest hurdle," Collado explained.
In recent years, even the act of carrying grocery bags has been a point of contention. A former policy allowed each person to carry no more than two-bags on a public bus. However, Collado recalls that the maximum two-bag rule has been revoked as of last year and since been replaced with a no-bag limit as long as the person is able to carry and fit within the seat itself.
Although the rule has been officially disbanded, the "shortsighted" decision and legacy remains intact without alerting residents that this procedural policy has changed. The Regional Transit System confirmed this change.
Beyond the complications surrounding the usage of public transportation for food access, privatized solutions come with their own set of challenges. Especially for struggling families. Often parked outside the front doors of Walmart, a van with the Todd's Taxi roof sign waits for shoppers to return to the van with their groceries. Collado points to cost as a significant barrier for those who might be better suited getting a taxi, given the limitations of the local public bus system.
Collado said the costs add up and detract from spending elsewhere for families.
In Geneva, the closure of Tops has hurt the community. Many ethnic foods were available exclusively at Tops. Now, those items are no longer available for members of minority communities who would frequent Tops for a vast array of cultural food items.
Collado said the absence of Tops has had a "noticeable, physical impact as well as a less visible one."
Catholic Charities, a non-profit organization with a voucher program that was only accepted by Tops through an agreement has now dissipated with their departure. They maintain a close partnership with Walmart and Wegmans for other food-aid services. However, Collado recommends for those who are hungry or in need seek to alternative avenues for food access that diversify food-sourcing given the existing limitations.
For example, Collado said the Farmers Market is expected to accept vouchers through the Eat Smart New York Nutrition Education initiative for Supplemental Nutrition Assistance Program beneficiaries this summer. In addition, farm-grown products, food-education and cooking courses are scheduled to be available in collaboration with Geneva Community Health.
Other efforts are already underway in Geneva, as the Food Justice Coalition and Center of Concern on Avenue D both work to create access.
But as the long-term food desert project persists until Collado's contract with its partners ends by the summer of 2020, he encourages for "community involvement and engagement" to assist in this process.
Those interested in reaching Kevin Collado may contact him by calling the City of Geneva for more information.
---
– Reporting by Gabriel Pietrorazio
An undergraduate student at Hobart and William Smith Colleges, Pietrorazio has written for the Town Times of Watertown, Connecticut and Finger Lakes Times in Geneva, New York. He's currently an intern reporter for FL1 News, and can be reached at [email protected].