As the war between Russia and Ukraine unfolds, its ripple effect continues to spread through other parts of the world, including the U.S. As prices in oil skyrocket due to economic sanctions on Russia, one ...
more
A letter was sent by Governor Greg Abbott in Texas to the Texas Association of School Boards Executive Director Dan Troxell. The letter urges Troxell to ensure children are protected from being exposed to pornography ...
more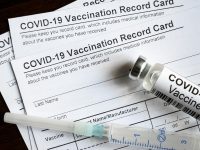 The Texas Governor, Greg Abbott, has issued an executive order that stops any vaccine mandates from being made. The Biden administration is working to require any employer to mandate vaccines if they have over 100 ...
more