Home »

Social Media
Social Media
Four teens were killed in a car crash on Monday in Buffalo, NY and police think it was related to the social media "Kia Challenge." There were six teenagers riding in a Kia between the ...
more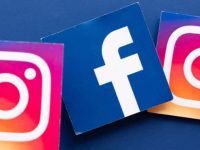 Major social media companies have promised to remain on top of misinformation spread ahead of the election, but it doesn't appear to be happening. According to Rochester First, Twitter, TikTok, Facebook, and YouTube claim to ...
more
Facebook is the world's largest social networking site and the company that owns it is called Meta. Meta also owns a few other media platforms, including Instagram. Banking basics: Debit vs. credit, checking vs. savings, ...
more
Changes to make these Social Media platforms more appealing are underway. Soon, new tools will be available to assist in creation, editing, and scheduling of reels. 2022 SNAP benefits: Can college students collect Food Stamps? ...
more