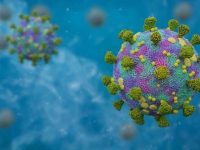 About a third of COVID-19 survivors suffer a new symptom months later. Experts fear that the surge of Omicron will eventually lead to more cases of long COVID. Four theories on the future of COVID-19 ...
more
Many symptoms associated with long COVID may be linked to effects on the vagus nerve. The vagus nerve is a central nerve in the body. Bill to protect health care providers who defy COVID-19 treatment ...
more
The people who are most effected by long COVID may surprise you. Long COVID persists in those who you may least expect. Walmart: New policy Who gets it? Most of the patients who get long ...
more
As it continues to be studied, new information on long COVID becomes available. Australian scientists have reported atypical immune activity in people with long COVID eight months after infection. Can you catch COVID-19 more than ...
more
The Long COVID emerges after a mild COVID-19 infection. Shortness of breath, fatigue, and "brain fog" are among the top symptoms. but there are some that are far more debilitating. World Health Organization defines it ...
more
A new study has found that long COVID is less likely to appear in those who have been vaccinated. A study out of Israel found that vaccinated people were less likely to report COVID-19 symptoms ...
more
New research suggests that there are four different factors could increase your chances of getting long COVID. The four identified factors can be found early in COVID-19 infections. New variant in Dr. Fauci's worst-case scenario ...
more
Researchers admit that there is still more to learn about long COVID and it's effects on the brain. A new study finds that some preexisting risk factors may make some more likely to get long ...
more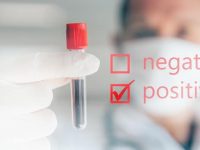 New research suggests that a blood test could eventually help determine someone's risk for long COVID. The study found that people who develop long COVID have lower levels of specific antibodies in their blood. Omicron ...
more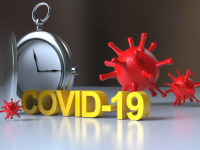 Why are some COVID-19 patients still sick months or years after initial infection? Long COVID or long-haulers COVID is what some are calling lingering symptoms long after the initial infection. COVID-19 cases still high in ...
more