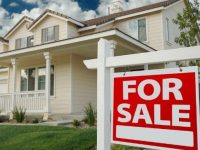 The housing market has been a nightmare for homeownership for the last two years, and now it's finally starting to cool down. As the pandemic unfolded, home prices shot up higher than many had ever ...
more
Interest rates on home loans continue to rise, which has some housing market experts thinking prices could drop in 2022-23. In 2021, the housing market exploded, raising the prices of homes more than in 2007 ...
more
Millions of Americans purchase homes in their lifetime to become homeowners, but it's important you avoid risky loans. Many people opt for a mortgage for their home. This is an agreement between a person buying ...
more
As the housing market continues to become more difficult, new homeowners should be aware of tax credits to help with rising costs. Many who have never owned a home may not know about the $2,000 ...
more
People have qualified for various stimulus checks this year. One major way is through child tax credits, with only one remaining. Many Americans benefitted from federal and state stimulus checks. Related: There is stimulus support ...
more
Qualifying homebuyers have the chance to apply for grants worth up to $17,500 to go towards the purchase of a new home. The Bank of America is offering two programs for those with a moderate ...
more