Immediately following the news that longtime Cayuga County Clerk Sue Dwyer would not seek another term as clerk, a Brutus Republican announced his intention to run. Chris Petrus, currently serving on the Cayuga County Legislature, ...
more
Longtime Cayuga County Clerk Sue Dwyer will not seek re-election. She was the first woman elected to countywide office in 2003. Earlier this week Dwyer announced that she would not seek a sixth term. The ...
more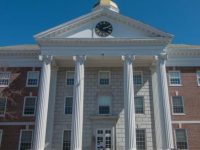 Auburn City Council has another candidate seeking an open seat next year. Auburn School Board Member Dr. Rhoda Overstreet-Wilson will not seek another term there, according to the Auburn Citizen. Instead, she informed the Cayuga ...
more
Stephanie DeVito is running for Cayuga County Legislature. She shared her intent through a letter with the Democratic Party there. DeVito is the executive director of the Auburn BID. At this point, no Republicans have ...
more