New York State Assemblyman Brian Manktelow, who represents Wayne and part of Cayuga counties, has tested positive for COVID-19. The Assemblyman said he felt sick, so he got tested. Sure enough, Manktelow was a confirmed ...
more
Lawmakers in the Finger Lakes region and Rochester-area are growing concerned about the lack of reporters at recent press conferences held by Gov. Andrew Cuomo. Since the rise of sexual harassment and misconduct allegations- the ...
more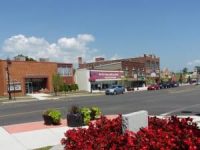 Another day, another grant award for the village of Newark. It's become something of a trend- to see the village of Newark receive various grants to make the community better. It's been happening for years, ...
more
As Governor Andrew Cuomo held his State of the State Address on Monday, lawmakers waited to see what major components would be included, or not, in his legislative agenda. For Upstate Republicans representing the Finger ...
more