Category:
Beer, Wine & Spirits

Fulkerson Winery invites trail enthusiasts to celebrate National Trails day by competing in the Second Annual Will Run For Wine, Heritage 5k Trail Run on June 4, 2022, at Fulkerson Winery (5576 Route 14, Dundee, NY). The event will use a staggered start, ...
MORE

Brian Mastrosimone is the owner of Lincoln Hills Farm in Canandaigua is in-studio to talk about everything going on at the unique outdoor event venue. Brian will join Sydney Radka and Jim Sinicropi as summer in the Finger Lakes is set to ...
MORE

The Geneva Area Chamber of Commerce held its May Business After Hours Networking Mixer at Fox Run Vineyards in Penn Yan on Wednesday May 11.  The event was attended by several representatives throughout the region, including Chamber and board members, as well ...
MORE

In this episode, instead of talking about craft beverages, we take a look at the bottles they come in with CFO Dick Beauchine and CEO Rich Swinehart at Waterloo Container. Norm and Bill Lutz started the company in 1980, about the same ...
MORE
In this episode, I talked with Derek and Stacy about Derek's transition from a popular homebrewer to a microbrewery owner. They told us the story of how they traveled to the great beer regions of the world and decided to come back ...
MORE
I sat down with John at Anthony Road, with its expansive view of Seneca Lake. In 1973, a friend told John and Anne Martini they should move to the Finger Lakes and grow grapes. When changes in the industry made it more ...
MORE
The Pont de Rennes Bridge in Rochester's High Falls neighborhood is being shut down today for the first-ever Drink Like a Girl Bridgefest. Organizer Kelly Guilfoyle says she's not sure anyone has taken over a bridge before, and she tells us about ...
MORE
Come join us for an exclusive classic Hunter Derby style horseshow! Enjoy a day in the vineyards while sipping wine and watching horses and riders in a classic English style horseshow. General admission and VIP seating tickets are available! Visit online for ...
MORE
Cole Wilson, the new owner of Knapp Winery, and his new winemaker Vanessa Hoffman are in-studio with Katherine Chase for another edition of Wine Wednesday on FLX Weekly with Sydney Radka, Felecia Dombrowski and Jim Sinicropi. We'll sample the latest releases from ...
MORE
Hosmer Winery is home to Patrician Verona Vineyard which is comprised of nearly 70 acres of grapes that provide Hosmer Winery with the fruit to remain a fully functioning estate winery. In 1972, Cameron & Maren Hosmer planted the first vines in ...
MORE
Spring is here and everyone at Three Brothers Wineries and Estates in Geneva is gearing up for the season ahead. Three Brothers General Manager Gabrielle Sinicropi is in-studio to fill us in on all the details including how they are rebounding from ...
MORE
Live from Linden returns to downtown Geneva tonight. The Finger Lakes Times reports Linden St. will once again be closed to vehicle traffic on Fridays and Saturdays during the spring and summer. Real estate developer and downtown property owner Dave Linger, one ...
MORE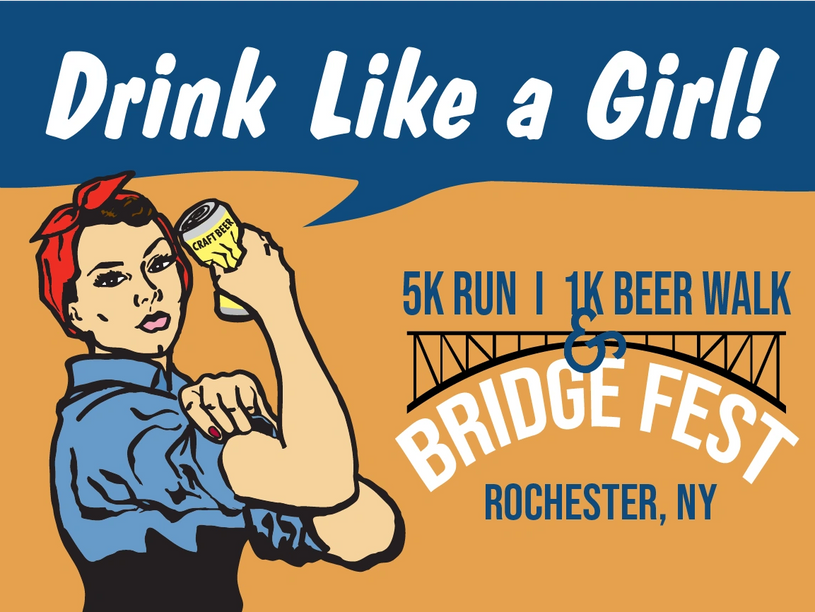 In this episode, we talk with Kelly Guilfoyle, founder of Drink Like a Girl, an organization that empowers women and celebrates women in the brewing industry. Drink Like a Girl is holding its first-ever Bridgefest April 30 in the High Falls district ...
MORE
In this episode, I stopped by Lunkenheimer Craft Brewing Company in downtown Weedsport just days after they shared the Governor's Cup for best beer in the state for their Woodruff Berliner Style Weisse beer. We talked about adding the Governor's Cup to ...
MORE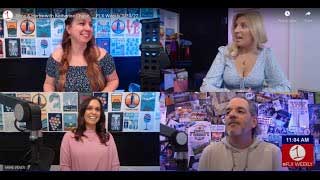 Cayuga Lake Wine Trail director Katherine Chase is back in-studio for another Wine Wednesday edition of FLX Weekly where she will preview the upcoming Wine & Herb Weekend. On the menu, Herb and Roasted Pepper Cheesecake paired with Chardonnay from Cayuga Ridge ...
MORE
LOAD MORE POSTS