The personnel merry-go-round continues to spin at Greenidge Generation, as the Bitcoin mining company announced today that it will replace its chief executive only five weeks after it replaced its chief financial officer.
Effective today, Jordan Kovler, 44, takes over as CEO from David Anderson, who had assumed the post last October upon the abrupt resignation of Jeff Kirt.
Anderson will become chairman of the board, replacing Timothy Fazio, who will remain on the Greenidge board of directors. Fazio is a co-founder of Atlas Holdings, Greenidge's parent company, and he shares control of Greenidge's voting shares with Atlas Holdings' Andrew Bursky.
Last month, Greenidge named Christian Mulvihill CFO following the termination of Robert Loughran. Mulvihill, 32, had been a private equity associate with Atlas Holdings.
The management shakeup comes during a turbulent period for Greenidge as it continues to mine Bitcoin at its Dresden power plant, which operates without an air emissions permit.
The state Department of Environmental Conservation denied an application to renew its air permit in June 2022, ruling that the company failed to comply with the state's climate law. The company appealed the decision within the agency, launching a process that typically drags on for years. Greenidge is free to operate as if it had an air permit until the appeal is resolved.
Environmental groups have repeatedly criticized the company for cutting regulatory corners, but their efforts to sue for violations of air and water protection rules have generally failed.
In August a federal judge dismissed a suit by the Sierra Club and others that had challenged the legality of Greenidge's massive warm water discharges into Seneca Lake. Plaintiffs had claimed the company violated federal law when it failed to file aquatic impact reports, but U.S. District Judge Elizabeth Wolford said state law — not federal law — governed the case. The DEC had effectively waived the federal rule, so Greenidge is free to skip the federal mandates.
While the company has continually skirmished with environmental groups, it has also suffered repeated financial setbacks.
To help address crushing debt, Greenidge has sold most of its Bitcoin mining machines to NYDIG, a key lender, and it has warned shareholders that it might need to file for bankruptcy protection. The NASDAQ market has twice warned that it faced delisting if its stock price did not improve.
In order to address the second delisting warning, the company executed a reverse stock split in May that reduced its total shares tenfold while making each share ten times more valuable.
A week before the reverse split, the company's independent accountant, Armanino LLP, abruptly resigned. It was replaced two days later by MaloneBailey LLP.
A week after the split, the company announced that it was dismissing its general counsel, Terence Burke. Neither Armanino nor Burke voiced any issues of disagreement in connection with the quick exits.
In a press release today, Anderson spoke positively of Kovler's promotion to CEO.
"I have see first-hand his ability to assess our capital needs and engage meaningfully with stakeholders, employees and partners alike," Anderson said. "I look forward to working with Jordan in my new role as chairman."
Kovler has served as a Greenidge board member since March. Since 2016 he has worked as managing director of Harkins, Kovler, Leventhal & Co., a consulting and proxy advisory firm.
The press release said Kovler is also an advisor to "multiple technology and Web3 companies," including developers of cryptocurrencies and tokens. Wikipedia describes Web3 as a catch phrase used to describe the concept of a World Wide Web based on public blockchains. Bitcoin is an early blockchain technology.
Earlier this week, Greenidge announced third quarter financial results.
Revenue for the period ended Sept. 30 was $20.9 million, down 5 percent from the third quarter last year. The company reported a quarterly net loss of $14.2 million, compared with a loss of $23.2 million in the same quarter last year.
As of Sept. 30, Greenidge said it operated 42,300 Bitcoin mining machines, of which 32,100 were hosted by Greenidge but owned by others, while 10,200 machines were owned by Greenidge.
The company said it held $10.7 million in cash and had a debt balance of $94 million at the end of the quarter.
---
---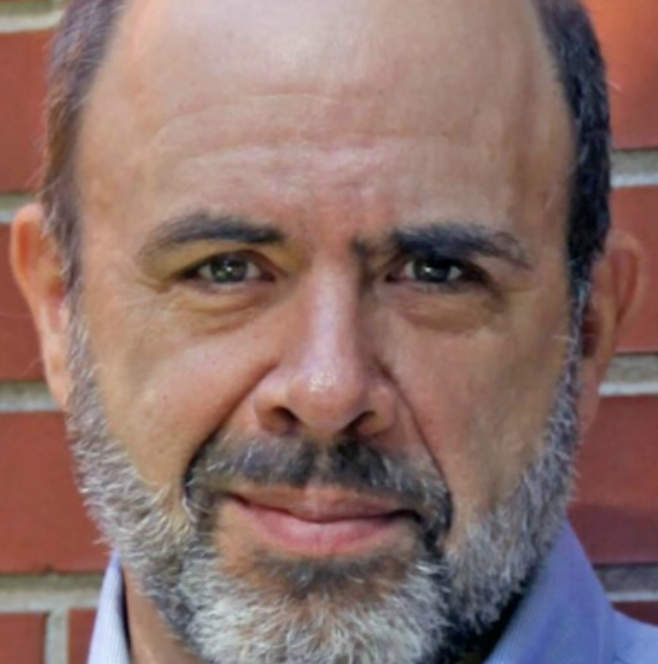 Peter is a three-time Pulitzer nominated reporter covering environmental issues through his first-of-its-kind digital publication The Water Front. He's won an array of Associated Press, UPI, and Society of Professional Journalist awards. His reporting on environmental issues continues to be featured in prominent New York publications and is available on FingerLakes1.com through an exclusive content partnership. Have a question or lead? Send it to [email protected].