One year after the state denied Greenidge Generation's bid to renew its air emissions permit, the Bitcoin mining company continues to operate — and to flare toxic gas — as if it had won, not lost, the air permit battle.
But Greenidge has had a hard time exploiting its regulatory free ride.
Since last June, the company:
Has seen its CEO and its independent accounting firm abruptly resign.
Dismissed its general counsel.
Warned its public shareholders that it might need to file for bankruptcy protection.
Watched its publicly-traded stock lose more than 90 percent of its value.
Received two delisting notices from NASDAQ for separate violations of that stock market's standards.
So the company has faced constant business pressures since last summer, even as it won regulatory breathing room.
Although the state Department of Environmental Conservation denied the air permit renewal June 30, the agency did not immediately enforce its ruling. There was no order to close the plant that powers the Bitcoin mining. Instead, the DEC granted Greenidge's request to appeal the decision within the state agency — a process that creeps rather than speeds along.
In the meantime, the company has continued to operate as if it had been granted the permit renewal. And it can continue to do so for as many months or years as the appeal process takes.
Market forces bearing down on the company present a more immediate threat.
The DEC declined Thursday to say when it expected the appeals process to finally be settled. After an "issues conference" in January, Greenidge wrote a legal brief in February. The DEC answered with one of its own in March. The agency's administrative law judge is still pondering those submissions. Greenidge is apt to appeal any unfavorable ALJ ruling.
Meanwhile, environmental activists who cheered the DEC's permit denial a year ago plan rallies next week in Geneva and New York City — at the Charging Bull in the financial district — to call for the plant to finally be shut down.
"This holiday weekend, tourists flocked to the Finger Lakes only to be greeted with (Greenidge) smokestacks shooting toxic, poisonous fire into the air with a piercing screech," Yvonne Taylor, vice president of Seneca Lake Guardian and a rally organizer, said in a press release.
The group reported that Greenidge flared gas at the Dresden plant during at least three days in mid-June, releasing gasses linked to respiratory illnesses.
The DEC told WaterFront that the agency "will continue to require the facility to comply with all the (expired air) permit requirements while it operates to insure protection of public health and the environment."
The reported flaring roughly coincided with NASDAQ's second warning in six months that Greenidge's publicly-traded common shares might have to be delisted.
The company said June 15 that NASDAQ had given it until December 12 to correct the shortcoming or face possible delisting.
Last December, NASDAQ told the company it would face delisting for failing to maintain a stock price of $1 for at least 30 days. It had until June 12 to correct that problem.
But by early May, its shares were slumping toward 40 cents. In response to that slide, the company executed a reverse stock split on May 16. Shareholders were obliged to exchange 10 shares for one new share worth ten times as much.
But by June 13, the new shares had slipped to $1.59, edging back toward the NASDAQ minimum of $1.
The second delisting warning focused on the stock's total market capital, not the share price that had been artificially pumped up by the reverse split. (Market capital is a company's stock price multiplied by its total number of outstanding shares.)
A week before the reverse split, on May 10, the company's independent accountant, Armanino LLP, abruptly resigned. It was replaced two days later by MaloneBailey LLP.
A week after the reverse split, Greenidge announced that it was dismissing its general counsel, Terence Burke, effective May 31.
Neither Armanino nor Burke voiced any issues of disagreement with the company in connection with their quick exits.
Last October, Jeff Kirt announced his resignation as CEO on a Friday afternoon, effective the next day. He was immediately replaced by David Anderson.
Over the next several months, Greenidge said in filings with the Securities and Exchange Commission that it was running short of cash and might not be able to continue as a "going concern." It later floated the possibility of a bankruptcy filing, due to difficulties handling its heavy debt load.
Early this year, the company eased that load considerably by entering the sale-leaseback agreement with NYDIG, a key lender, that covered most of its Bitcoin computer rigs.
In announcing recent financial results May 15, CEO Anderson said:
"During the first quarter, we have effectively transitioned our business to a lower risk profile, which has allowed us to continue to participate in the upside of Bitcoin prices…"
Greenidge shares closed Thursday at $3.05. Its market capital stood at $18.71 million, about 25 percent above the NASDAQ floor, according to Google Finance.
While Greenidge's stock has taken a pounding since the company went public in late 2022, the unfortunate common shareholders have had virtually no control over corporate decisions.
The majority of Greenidge's voting stock is held by Andrew Bursky and Tim Fazio, the founders of Atlas Holdings LLC, a Connecticut private equity firm.
It was Atlas that acquired the power plant in 2014, after it had been mothballed for three years by a previous owner.
Atlas soon converted the former coal-burning plant to run on natural gas. It launched its Bitcoin mining operation in 2020.
---
---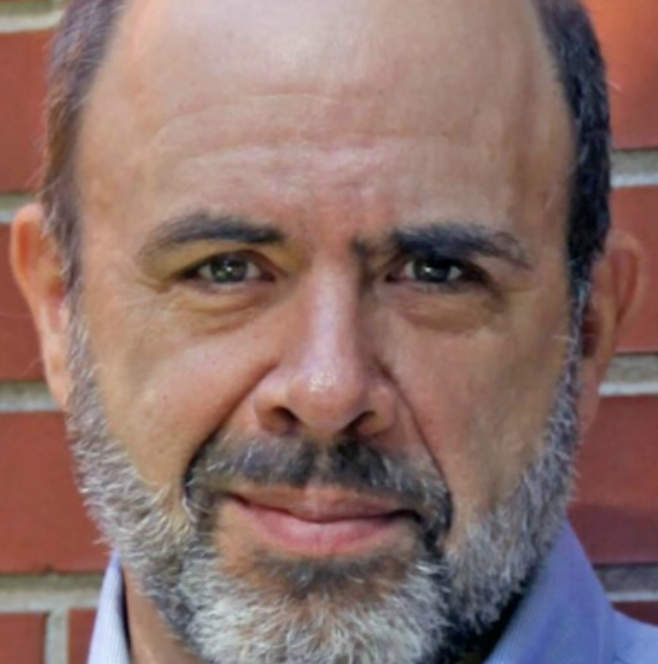 Peter is a three-time Pulitzer nominated reporter covering environmental issues through his first-of-its-kind digital publication The Water Front. He's won an array of Associated Press, UPI, and Society of Professional Journalist awards. His reporting on environmental issues continues to be featured in prominent New York publications and is available on FingerLakes1.com through an exclusive content partnership. Have a question or lead? Send it to [email protected].