Here's a look at your daily high school sports scoreboard presented by DiSanto Propane for Tuesday, May 16, 2023. For the latest sports scores and headlines check out the sports page.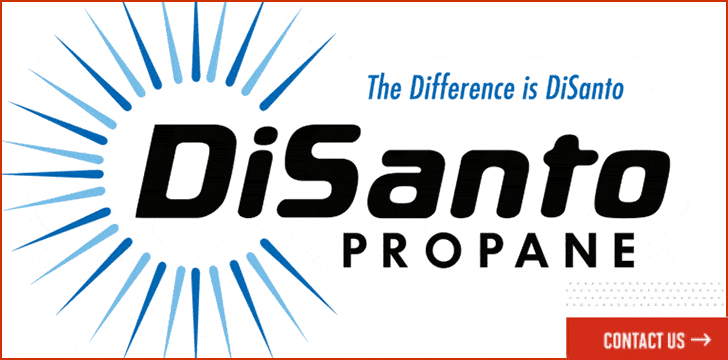 BOYS LACROSSE SCORES
Geneva 13
Mynderse 1
GEN: Ryland Dunham (2g-2a); Ryan Brown (3g); Max Heieck (4g-1a); Jeremy Askin (2a); Austin Moore (2a); Dominick Vedora (1g); Robby Johnson (1g); Cooper Trickler (1g); Daniel Wright (1g-3a); Paul Williams (7s/1ga)
MYN: Lucas Stevers (1g); Griffin Hilimire (1a)
Waterloo 0
Midlakes/Red Jacket 1
Marcus Whitman 3
Palmyra-Macedon 10
MW: Brody Royston (1g-1a); Logan Storms (1g); Tariku Blueye (1a); Rylan Weissinger (1g); Blake Dunton (20s/10ga)
PM: Keagan Hoesterey (3g-1a); Mike Halsey (4g-3a); Devon McKoy (1g); Aiden Nice (1g); Brandon Dennie (1g); Peyton Lich (10s/3ga)
Bloomfield/Honeoye 12
Gananda 13
BLO/HON: Caleb Beadnell (2g); John Blair (1g-3a); Jonathan Nelson (2g-3a); Liam Roach (6g); Luke Armstrong (1a); Tyler Bruder (2a); Cody Whittaker (1g-1a); Ethan Stoddard (6s/13ga)
GAN: Brayden Dohse (1g-2a); Steven LoTempio (2a); Jacob Michaels (1g); Cohyn Reisman(5g-1a); Drew Smith (5g-2a); Jase Smith (1g); Erik Wisnoski (1a); Malakai Thomas (7s/12ga)
Clarence 0
Penn Yan 6
PY: Tukker Fisher (1g-1a); Frank Ochoa (1g-1a); Caden Dixon (2g); Carter Earl (1g-2a); Teagan Fingar (1g-2a); Will Thompson (3s/0ga); Aiden Griffiths (1s/0ga)
Wayne 14
Newark 3
WAY: PJ Ostrowski (4g); Alex Garrow (3g-1a); Nate Michel (1g-3a); Izak Krajeski (1a); Mason Michel (3g-1a); Louis Profetta (1g); Tas Strickland (1g); Dylan Vance (1g); Dylan Coene (3s/0ga); Logan DuVall-Swartzenberg (3s/3ga)
NEW: Preston Steve (2a); Blake Steve (1g); Jream Brown (1g); Sam Underhill (1g); Devon Bulman (1a); Thomas Kirnie (11s/14ga); Carter Bumpus (4s/0ga)
Hilton 8
Victor 13
VIC: Jack Herendeen (1g); Sam Gotham (2g-2a); Kyle Saeger (1g); Ethan Adrid (1a); Brody Secker (1g); Pax Marshall (3g-1a); Ryan Dodge (1g); Aiden Clinkscales (1g); Thomas Gravino (3g-2a); Brady Robinson (3s/1ga); Parker Erwin (1s/3ga); Rylan Seager (1s/4ga)
---
GIRLS LACROSSE SCORES
Gates-Chili 4
Wayne 13
WAY: Samantha Branner (1g); Abby Brown (1g); Allie Chimenti (1g); Marley Hewitt (4g); Madelyn Hillman (1g-1a); Emily Pratt (3a); Addison Raleigh (1g); Anabelle Ruffell (1g); Isabella Veltre (2g-3a); Arianna Venture (1g); Mimi Ugalde (5s/4ga)
Eastridge 10
Mynderse/Romulus 17
MYN/ROM: Myah Herron (3g); Kelly Kohberger (5g-1a); Chelsea Korzeniewski (3g-6a); Haley Mosch (4g-1a); Amelia Reese (1a); Jackie Sinicropi (2g); Maria Del Carmen (7s/10ga)
---
BASEBALL SCORES
Penn Yan 6
Mynderse 1
HAC
Bloomfield
No score was reported.
Wayland-Cohocton 16
Naples 0
North Rose-Wolcott
Geneva
No score was reported.
Red Jacket 15
South Seneca/Romulus 1
Williamson 6
Midlakes 7
(Game 1)
Midlakes 8
Aquinas 18
(Game 2)
---
SOFTBALL SCORES
HAC 0
Bloomfield 15
(Game 1)
HAC
Bloomfield
(Game 2)
No score was reported.
Penn Yan 5
Mynderse 1
North Rose-Wolcott
Geneva
No score was reported.
Wayne 23
Marion/Gananda 7
Naples 3
Avoca-Prattsburgh 12
Palmyra-Macedon 6
Caledonia-Mumford 7
---
---

Kyle leads sports coverage and hosts the Concrete Jungle podcast. Have a lead or question? Send it to [email protected].