The Hochul Administration's new plan to recycle 85 percent of the state's entire solid waste stream by 2050 relies on spreading more — much more — municipal sewage sludge on fields as a crop fertilizer.
That would abruptly reverse a decade-long trend away from sludge spreading in New York, as concerns about pollutants in sludge have been growing nationwide. Maine banned the practice last year after it identified 56 farms contaminated with PFAS 'forever chemicals.'
But the draft 2023 New York State Solid Waste Management Plan proposes to boost the rate of recycling (field spreading) of all sewage sludge it generates from 22 percent in 2018 to 57 percent in 2050.
"It's insane. We really need to do something quickly on this," said Tracy Frisch of the Sierra Club Atlantic Chapter.
The state Department of Environmental Conservation is accepting public comments on its draft waste plan through May 15.
The plan assumes the state's total waste generation will hold steady at the 2018 level of 42.2 million tons, but it calls for the recycling rate to climb from 44 percent that year to 85 percent by 2050.
The waste steam includes all types of wastes except those defined as hazardous.
The plan is based on data from 2018, when municipal solid waste accounted for 45 percent of the state total and construction and demolition waste made up another 46 percent. Non-hazardous industrial wastes were 5 percent, while biosolids — the residual solids or semi-solids left from wastewater treatment at sewage plants, or sludge — made up the remaining 4 percent.
The plan projects a particularly sharp increase in the recycling rate of municipal solid waste. The 19 percent rate in 2018 is scheduled to rise to 85 percent in 2050, largely do to legislative actions and local waste initiatives.
Biosolids would play a less prominent, though still significant, role in achieving the state's overall recycling target.
DEC said it supports the "beneficial use" of biosolids, mainly spreading it on agricultural fields or mixing it with compost. But that so-called beneficial use fell from 47 percent of total sludge produced in 2008 to 22 percent in 2018.
"Trends show a steady increase in the use of landfills for biosolids disposal," the draft plan explained. "This is primarily due to relatively low tipping fees at landfills in the state."
The DEC sidesteps the other major factor behind the trend: public concern about the pollutants in sludge that bioaccumulate in crops, animals and humans. PFAS compounds are carcinogenic in a few parts per trillion, and heavy metals and other potent pollutants are also present in sludge.
The DEC's plan doesn't entertain the possibility that new environmental enforcement mandates might limit the state's ability to dramatically boost sludge spreading in the coming decades.
"The recycling of biosolids through land application and other means can be a source of PFAS in the environment," the plan acknowledges.
But the DEC has not announced plans to systematically test sludge for PFAS. Rather, it said it was waiting for the U.S. Environmental Protection Agency to set guidelines or enforceable limits for PFAS in field-spread sludge.
However, the EPA has a poor track record on biosolids regulation, according to a 2018 report from the agency's inspector general.
"The EPA's controls over the land application of sewage sludge (biosolids) were incomplete and may not fully protect human health and the environment," said the IG report, which cited 352 pollutants in biosolids, including "61 designated as acutely hazardous, hazardous or priority pollutants in other programs."
Frisch said much of the headway the DEC proposes to make in recycling the state's waste may be achieved simply by relaxing its definition of "beneficial use."
Sewage sludge falls into the recycling category because spreading it on fields has been deemed beneficial. Other substances that have won "beneficial use" status include paper mill sludge, gas/oil well production brine, asphalt shingles, blast furnace slag and coal combustion byproducts.
Frisch says granting "beneficial use" status to wastes that should be disposed of rather than reused amounts to "linguistic detoxification."
"They're saying the recycling is going to go up," Frisch said. "It's magical thinking. I'm sure land application of sewage sludge will go up if they flash the green light."
Town officials in Thurston and Cameron have voiced concern that the DEC is poised to approve a major new source for a sewage spreading operation in Steuben County in spite of local moratoriums that prohibit the expansion of local waste projects.
Leo Dickson & Sons Inc. and Casella Organics are seeking DEC approval to begin importing sludge from the Bay Park Sewage Treatment Plant on Long Island to Thurston.
"This explains why they're (DEC) hesitant to stop it," even in the face of the local moratoriums, said Thurston Town Supervisor Michael Volino. "This is part of their ultimate plan."
While sludge spreading is now banned in Maine, New York is not alone in planning to promote the practice.
California all but bans sludge from landfills and continues to promote its use as a farm fertilizer. That policy tends to minimize greenhouse gas emissions from the state's landfills.
"California may be ahead of Maine on GHG emissions, Maine may be ahead on PFAS, and everybody is ahead of the EPA," Brian Staley, president of the Environmental Research and Education Foundation, told the Portland Press Herald.
Colorado, Michigan, Massachusetts and Virginia are among the states that fall somewhere between Maine and California in regulated PFAS in sludge. New York may join them.
The New York waste plan notes the limits on the total capacity of the state's 25 permitted municipal solid waste (MSW) landfills. "If local restrictions on waste acceptance are also included in the calculation," the draft plan says, "the remaining landfill capacity is 16 years."
That provides a strong incentive to trim down the state's per capita waste disposal figure. In 2018, the average New Yorker produced 4.09 pounds of MSW per day. Under the DEC's draft plan, that average will drop to 0.72 pounds a day.
To accomplish that, the plan recommends three "transformative legislation actions:"
— Packaging and paper product legislation that requires waste generators to take actions that promote waste reduction, reuse and recycling.
— Expanding the existing Food Donation and Food Scraps Recycling law.
— Imposing a per-ton surcharge on all shipments to landfills and incinerators and use the proceeds to fund approved local waste reduction programs.
The Legislature has already enacted legislation to ban PFAS in certain consumer products.
Gov. Hochul's 2023 budget bill includes the packaging legislation called for in draft solid waste plan — A5322. The DEC said in an April 25 statement to WaterFront: "By requiring producers, not taxpayers, to cover packaging and paper product recycling costs, the proposal makes the producers the stewards of the products they create and requires a full examination of the life cycle of those products from creation to disposal."
Amendments to the food scraps recycling law are included in an Assembly bill —A5906.
There is no active legislation to require a surcharge on waste loads accepted at landfills, even though that was specifically recommended by the state's Climate Action Council as well as the DEC.
"The state should enact legislation in 2023 to establish a disposal disincentive (fee per ton) on all waste generated in New York to provide financial support for reduction, reuse and recycling," the CAC said in its final scoping plan released in December.
The DEC's waste plan echoed the CAC:
"First, it would increase the cost of waste disposal, thereby incentivizing the reduction and recycling of waste. Second, it is intended for the per ton charge collected to provide direct municipal financial support by being redistributed entirely to municipalities that have approved (programs) for their waste reduction, reuse, and recycling costs.
"This surcharge, even at only a minimal $5 per ton, could not only help disincentivize disposal, but also generate $133 million per year in its initial years. Over 30 states already use some form of this successful fee structure. It is time for New York State to act."
---
---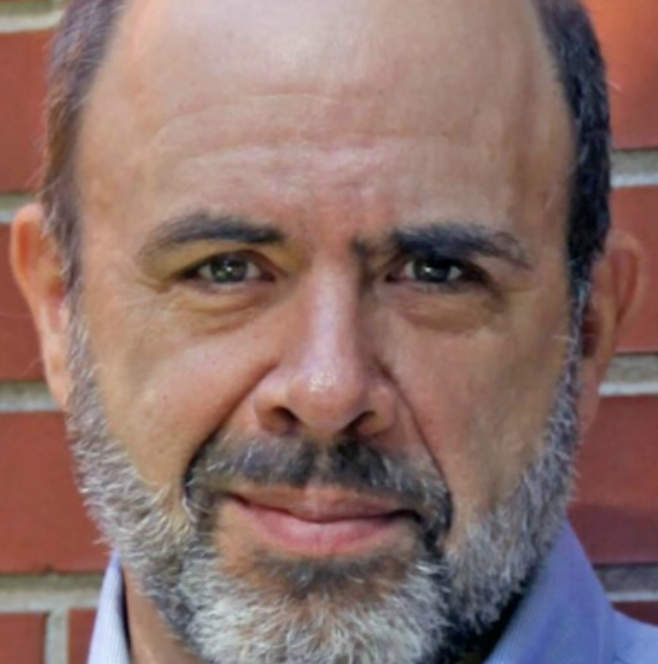 Peter is a three-time Pulitzer nominated reporter covering environmental issues through his first-of-its-kind digital publication The Water Front. He's won an array of Associated Press, UPI, and Society of Professional Journalist awards. His reporting on environmental issues continues to be featured in prominent New York publications and is available on FingerLakes1.com through an exclusive content partnership. Have a question or lead? Send it to [email protected].