New York Governor Kathy Hochul announced a significant investment in electric vehicle (EV) charging infrastructure at the New York International Auto Show today. Over $8.3 million will be allocated to 70 municipalities across the Finger Lakes and Central New York regions, with the goal of installing more than 1,300 charging stations. The initiative is part of the state's ambitious plans to reduce greenhouse gas emissions under the Climate Leadership and Community Protection Act.
The transportation sector is New York's second-largest source of greenhouse gas emissions, and the increased availability of EV charging stations is expected to encourage more widespread adoption of electric vehicles. The investment aims to facilitate a full transition to a zero-emission state fleet, in line with Governor Hochul's commitment to combating climate change and improving the health and quality of life for New Yorkers.
The Department of Environmental Conservation (DEC) has awarded 131 grants totaling $8.38 million through the Municipal Zero-Emission Vehicle (ZEV) Infrastructure Grant Program. These grants will support the installation of 454 Level 2 charging ports and 28 direct current fast charger (DCFC) pedestals throughout the state. Notably, over 42% of the grant funding is dedicated to projects in disadvantaged communities, in accordance with the Climate Justice Working Group's criteria.
Since its inception in 2016, the Municipal ZEV Program has allocated more than $16 million in rebates and grants to support the purchase of plug-in hybrid vehicles, all-electric vehicles, and the installation of various charging ports and hydrogen fuel cell filling nozzles.
This significant investment in EV charging infrastructure highlights New York's dedication to reducing greenhouse gas emissions and fostering a more sustainable future for its residents.
Here's the breakdown of what's coming to the Finger Lakes and Central New York:
Central New York
City of Oneida, $450,711 for eight Level 2 charging ports and two DCFC pedestals
Town of Dewitt, $261,800 for 16 Level 2 charging ports
Town of Salina, $199,400 for one DCFC pedestal
Town of Onondaga, $194,521.60 for 10 Level 2 charging ports
City of Auburn, $80,288 for six Level 2 charging ports
Village of Baldwinsville, $35,454.50 for four Level 2 charging ports
Finger Lakes
Village of Medina, $245,184 for two DCFC pedestals
Village of Clyde, $110,862.60 for four Level 2 charging ports
Town of Chili, $89,463 for 20 Level 2 charging ports
Town of Seneca Falls, $86,022 for 12 Level 2 charging ports
Town of Irondequoit, $79,028.10 for 14 Level 2 charging ports
Town of Brighton, $63,570 for eight Level 2 charging ports
Village of Sodus Point, $62,440 for 16 Level 2 charging ports
Village of Sodus, $44,950 for eight Level 2 charging ports
Town of Ogden, $31,328 for eight Level 2 charging ports
Town of East Bloomfield, $29,071.20 for eight Level 2 charging ports
City of Canandaigua, $28,820 for six Level 2 charging ports
Town of Lodi, $27,908 for eight Level 2 charging ports
Town of Macedon, $25,274.48 for four Level 2 charging ports
Town of Richmond, $22,216.50 for four Level 2 charging ports
Wyoming County, $20,800 for four Level 2 charging ports
Town of Lima, $13,720 for four Level 2 charging ports
Town of Pittsford, $12,502 for two Level 2 charging ports
Village of Albion, $10,500.00 for two Level 2 charging ports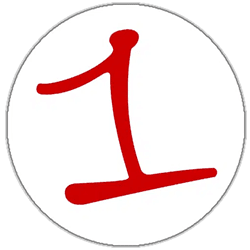 FingerLakes1.com is the region's leading all-digital news publication. The company was founded in 1998 and has been keeping residents informed for more than two decades. Have a lead? Send it to [email protected]