JUUL Labs Inc. has agreed to pay $462 million to six states and the District of Columbia as part of the largest multistate settlement with the e-cigarette company. New York Attorney General Letitia James co-led the agreement, which also involves California Attorney General Rob Bonta, and secured $112.7 million for the state. The money will fund programs to combat underage vaping across New York. The settlement comes as a response to allegations that JUUL and its former directors and executives contributed to a nationwide youth vaping epidemic through their deceptive marketing practices.
In November 2019, Attorney General James sued JUUL for their misleading marketing tactics that targeted young people. The lawsuit accused JUUL of misrepresenting the nicotine content of its products, falsely stating that they were safer than cigarettes, and failing to prevent minors from purchasing its products in stores across the country. The agreement places stringent restrictions on JUUL's marketing, sales, and distribution practices to prevent minors from underage vaping.
The restrictions on JUUL include refraining from any marketing that targets youth directly or indirectly, limiting the amount of retail and online purchases an individual can make, and treating synthetic nicotine as nicotine. Additionally, JUUL must secure their products behind retail store counters and verify the age of consumers that directly sell or promote its products online.
The settlement is binding on JUUL's former directors and executives, and any business they control that sells nicotine products. The restrictions will prevent them from repeating their deceptive and dishonest marketing practices that prioritize profit over the health of millions of young people.
The lawsuit alleged that JUUL's conduct violated New York's General Business Laws, Common Law Public Nuisance, and Executive Law § 63(12). JUUL also engaged in direct outreach to high school students, including in at least one New York City school, where a JUUL representative falsely told high school freshmen that its products were safer than cigarettes. JUUL's pervasive launch and ad campaign reached teenagers across the country, who then introduced JUUL's products to their peers in rapid numbers.
E-cigarette use in New York City high school students increased three-fold from 8.1 percent in 2014 to 23.5 percent by 2018 after JUUL launched in 2015. By 2019, more than 2,500 hospitalizations were reported due to vaping-related illnesses, with a 17-year-old from the Bronx dying from a vaping-related illness. The settlement seeks to prevent such tragedies from occurring in the future.
The agreement requires JUUL to make its first payment to the states within 90 days of the effective date of the agreement followed by seven annual payments. The agreement's restrictions on JUUL are binding for up to four years.
New York City officials and public health advocates have applauded Attorney General James for her leadership and efforts to hold JUUL accountable. Parents Against Vaping E-cigarettes, Truth Initiative, and Campaign for Tobacco-Free Kids have all issued statements of support.
The settlement is an important step in holding JUUL accountable for its actions, protecting the health and well-being of young people, and preventing a public health crisis caused by deceptive and misleading marketing practices.
---
---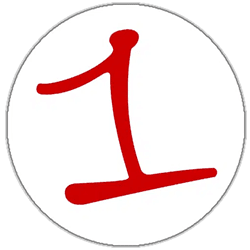 FingerLakes1.com is the region's leading all-digital news publication. The company was founded in 1998 and has been keeping residents informed for more than two decades. Have a lead? Send it to [email protected]