The death toll associated with last weekend's devastating blizzard continues to climb, officials say. At least 28 deaths have been attributed to the generational winter storm that brought sustained wind gusts in excess of 75 mph and several feet of snow to locations in Niagara, Erie, and Genesee counties.
Thousands remained without power as of Wednesday morning. The city of Buffalo still had a driving ban in place late-Tuesday, as crews attempted to clear roads.
A federal emergency declaration was requested-and-accepted. Governor Kathy Hochul said the state would be taking additional steps to help local residents as they dig out from the historic event.
The New York State Department of Financial Services called on State-chartered banking organizations, federally chartered banks, and credit unions operating in the areas to provide fee-free services to nearby customers and non-customers while travel conditions remain dangerous. Such relief may include waiving ATM fees, increasing ATM cash withdrawal limits, or easing restrictions on cashing non-customer checks.
"We are using every tool at our disposal to provide New Yorkers, homeowners, and small businesses – the backbone of our economy – with relief during this historic winter storm and encourage people to stay home," Governor Hochul said Tuesday. "As we await the end of this storm, this new guidance will ensure that New Yorkers can safely access financial services without traveling in these dangerous conditions. My administration will continue to take action to ease the financial burden on New Yorkers who have felt the impact of this tragic storm."
The Department of Financial Services is issuing temporary adjuster permits to qualified out-of-state independent insurance adjusters in order to expedite insurance claims in light of the winter storm. Expediting permits will increase the number of adjusters available to process claims and help New Yorkers get their claims paid faster. Insurers are encouraged to make any necessary applications on the DFS website.
Due to the severity of the winter storm and extent of damage to homeowners and small businesses, it is imperative that the insurance industry work towards a fair and speedy resolution of all claims and provide the necessary resources to do so.
Additionally, Governor Hochul warned New Yorkers in Western New York and the North Country to be cautious of and report price gouging. Price gouging occurs when a business takes advantage of consumers during an emergency declaration and sells essential goods or services in the affected area for an excessive price. Any New Yorker who sees excessively priced consumer goods or services used primarily for personal, family, or household purposes should file a complaint with the New York State Division of Consumer Protection on the Department of State website. Consumers can call the Consumer Helpline at 1-800-697-1220 with questions or for additional assistance.
Late-Tuesday the New York State Thruway west of Exit 46 (Henrietta) was reopened. In the Buffalo area, I-290, I-990, and Routes 400 and 219 were also reopened. However, other roads in the area remained closed.
That wasn't the only travel-and-storm related headache people were experiencing in Western New York. Canceled flights in Buffalo and Rochester led to a dramatic increase in rental car demand. Combined with the snow storm that left fleet vehicles and jets out-of-position many were running out of options.
These issues were expected to persist through the week.
What is "Unconscionably excessive" pricing under state's definition?
While the law specifically states an "unconscionably excessive price" is a question of law for a court to decide, a price is likely to be found "unconscionably excessive" if:
The price being charged by the seller during the extreme weather or public health event is grossly greater than the price charged immediately prior to the onset of the extreme weather event by that same seller; OR
The price being charged during the extreme weather or public health event grossly exceeds the price for the same or similar goods and services readily obtainable in the affected area by other consumers.
Price Gouging Examples
A — Hotels in the area within a Governor's State of Emergency typically offer rooms in the price range of $79 – $159 a night during the spring season. After the storm event, Hotel X, which normally offered rooms for $119 a night increased its prices to $229 a night. An approximately 90 percent increase in price affords Hotel X the opportunity of extreme profits under severe circumstances.
B — Local hardware store sold 50lb bags of sand for $25 prior to the storm. A Governor's State of Emergency was put in place. The local lake began rising, flooding surrounding homes, and the same bags of sand were now selling for $50 a bag, double the price. The big box store 10 miles away continued to offer the bags of sand for $25. Hotel X and the local hardware store appear to be engaged in price gouging.
Consumer Response to Price Gouging
If you are in a Governor declared State of Emergency affected community and see or personally experience price gouging, the Division encourages you to report it by filing a complaint. When reporting, be prepared to provide details of the alleged price gouging to include the location of the merchant and any available proof of the excessive price(s), such as receipts or pictures. The Division's Consumer Assistance Unit will review the complaint, and if appropriate engage in voluntary mediation on behalf of the consumer or refer the complaint to the Office of Attorney General to initiate an enforcement action. In either instance, the Division will keep the consumer informed of all actions taken on their behalf.
Residents can get assistance with financial services questions, including insurance information regarding policy coverage for losses, by calling the Department of Financial Services' Disaster Hotline at 800-339-1759 daily from 8:30 am to 4:30 p.m. and by accessing the Department's website at dfs.ny.gov.
---
---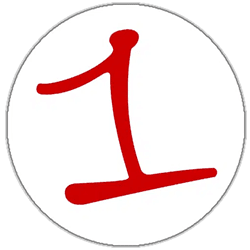 FingerLakes1.com is the region's leading all-digital news publication. The company was founded in 1998 and has been keeping residents informed for more than two decades. Have a lead? Send it to [email protected]