Racquel Sabean, a mother from the San Diego area, was murdered last month and found in Tijuana, Mexico. Her boyfriend, Tyler Adams, is wanted by the FBI and currently at large.
The FBI is continuing their search for the man in America.
According to CBS 8, Sebean has two sons living in San Diego County aside from having an infant daughter. One is a teenager and the other is just 4 years old.
She did not have custody of the children, who may have been in the foster system at one point. Family reported that both children are safe.
Riddled with crime and lies, a timeline for both her wanted boyfriend and how they met is emerging.
A timeline of events for the murder of Racquel Sabean and her relationship with wanted boyfriend, Tyler Adams
The timeline for Tyler Adams' history and his criminal activity started back in 2012.
Adams was sentenced in San Diego County to serve 14 years for identity theft. He was also supposed to serve that sentence with enhancement due to a financial loss worth over $200,000. On top of this he faces grand theft, making a false financial statement, forgery, and buying/receiving a stolen vehicle.
By the end of 2012 he was admitted to California State Prison.
In 2016 he was released on probation with community supervision.
During a work furlough program in 2019 where he was placed in Oahu Community Correctional Center in Honolulu, Hawaii, he escaped. By September of 2020 there was a warrant out for his arrest for escape in the second degree.
Sabean, 40, was living in an apartment on Texas Street where she had resided since 2011.
Sabean and Adams met, sparking the beginning of a tumultuous relationship
Around a year and a half ago, the two met when Adams was 50- ten years older than Sabean.
She did not know him as Tyler Adams, but instead his name was Paul Phillips. This was one of over one dozen aliases Adams would use.
In February of 2021 Sabean became pregnant. Valentina Sabean was born on November 9, 2021.
In 2021, Sabean confided in her mother that she and Adams had begun to argue and were not getting along.
Sabean posted her last post to Facebook on April 16, 2022. Her father, David, believes she was killed soon after this.
On April 17, 2022, Sabean's car is seen crossing the Mexican border in Tijuana.
The cameras did not show who was driving, but the car was registered to her mother who had asked that it not be driven into Mexico because it did not have insurance for the country. Sabean had assured them she would never do that.
Sabean was found dead in Mexico
On May 31, 2022, police in Tijuana received reports of a foul smell coming from a car parked in the city.
Inside the car was Sabean's body in a red and white cooler. The car was her mother's Jetta that was seen crossing the border back in April. An autopsy would reveal that her neck was broken.
After this the Mexican authorities issued an Amber Alert for Valentina on June 8, who was only 7 months old.
On June 12 Adams sent a video of Valentina being held by a babysitter in Rosarito. By June 15 the baby was found safe with the babysitter and placed into protective custody in Tijuana. Adams was questioned by police in Mexico that same day.
On June 16 he crossed back into the U.S. around 1:30 p.m., using the name Aaron Bain.
FBI finally released photos of Adams, looking for the public's help in locating him to ask him about Sabean's death.
Valentina was brought back over the border on June 23 where she was taken to the San Diego County Child Welfare Services.
There haven't been many updates since, but Adams is still on the run and authorities need help locating him.
His known aliases include the names Aaron Lee Bain, Aaron Lee, Aron Lee, Paul Wilson Phipps, Paul Wilson Phillps, David Smith, Dominic Braun, David Phillips, Kevin Schoolcraft, Kevin Kennedy, Michael Whittman, Lance Irwin, Brice Johnson, Matthew Kashani, Taylor Chase, and Joshua Smith.
---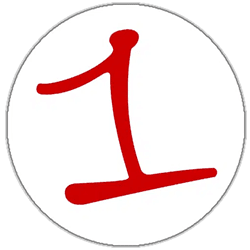 FingerLakes1.com is the region's leading all-digital news publication. The company was founded in 1998 and has been keeping residents informed for more than two decades. Have a lead? Send it to [email protected].