The Indiana State Police held a press conference this morning to discuss the ongoing murder investigation of Libby German and Abby Williams.
Libby and Abby were hiking near a bridge in Delphi, Indiana in 2017. They weren't seen again until the next day when their bodies were located a quarter mile away from where they were last seen alive.
The teens were in eighth grade and only 13 and 14 years old at the time of their death.
For five years the Indiana State Police and Carroll County Sheriff's Office have been searching for the murderer, and an arrest has finally been made.
Press conference with the Indiana State Police reveals an arrest has been made for the murder of Libby and Abby
Before the press conference began, it was made clear that police and the Carroll County Prosecutor would not be revealing any additional evidence to protect the integrity of the case.
Superintendent of the Indiana State Police, Doug Carter, took the stage to discuss recent changes in the case.
He appeared emotional and took a moment to gather himself before addressing the crowd.
"Seldom do I have prepared remarks, but today is different," Carter said. "I do not want there to be any confusion or ambiguity with what I say."
He added that today was not a day to celebrate, but shared that the arrest of a man named Richard M. Allen of Delphi had been made last Friday. He was charged with two counts of murder, and Carter called it "a step in the right direction of this long-term and complex investigation."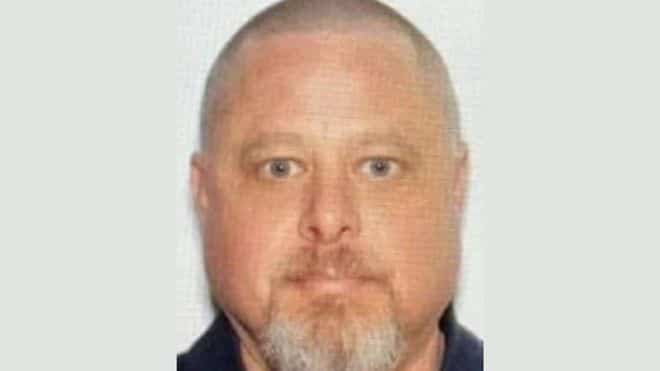 No evidence or additional details are going to be released about the murders right now
"This is really important," Carter said. "While I know you are all expecting final details today concerning this arrest, today is not that day."
"This investigation is far from complete, and we will not jeopardize its integrity by releasing or discussing documents or information before the appropriate time."
Allen was arrested on probable cause, and that court record is currently sealed from the public.
"If you choose to be critical of our silence, be critical of me," Carter said.
The Carroll County Prosecutor, Nicholas McLeland also spoke at the conference to inform the public about the legal side of things.
On Friday, Oct. 28, 2022, the prosecution gathered evidence to formulate a probable cause and submitted it to the court. The judge found probable cause for the arrest of Rochard Allen.
From the court filing, he was charged with the murder of Abigail Williams and Liberty German.
MCLeleand added that the tip line is still open, and the investigation is still ongoing.
They aren't sure if Allen worked alone or if there were others involved, which is why they have sealed all court information.
Allen had his initial hearing where he entered a plea of not guilty.
A pretrial will happen on January 13, 2023 at 9 a.m.
The trial is set to begin on March 20, 2023 at 9 a.m.
While they opened questions up to reporters and the audience, they were unable to answer many of them because they were part of the ongoing investigation.
A timeline of what happened to Libby and Abby
According to Fox 32, Libby and Abby decided to go on a hike while they had the day off from school on February 13, 2017. They never returned from their hike.
The following day their bodies were located in an area near the hiking trail.
On Feb. 20, 2017, there was a man photographed walking the trail system at the same time the girls were dropped off by a relative at the hiking trail. Police named him as their main suspect.
It was revealed on Feb. 22, 2017, that one of the girls recorded a video on her cell phone. It showed a man saying "down the hill." He was considered a main suspect. Police released the audio but not the video.
By July of 2017 police released a sketch of what they believed the killer looked like.
In April of 2019 police finally revealed the video of the man suspected of killing the girls that had been taken on one of their phones.
In April of 2021 the reward money increased to $325,000.
Finally, on October 29, 2022, Kelsi German, Libby's sister, tweeted, "Today is the day."
---