Seneca County Sheriff Tim Luce provided an update on the large-scale search for a missing man that took place along West River Road in the town of Fayette near State Route 96A.
He says it took a total of 16 hours, which began during the late-night hours on Monday.
Around midnight deputies were alerted to an area along West River Road where it was believed that a missing, endangered adult was in a wooded area.
Deputies responded and initiated a ground search using foot patrols, an all-terrain vehicle, a K-9 unit, and a marine unit. Those efforts were unsuccessful.
Additional efforts to locate the missing endangered adult were implemented, including a drone, New York State Police Aviation Unit, and LifeNet Air Ambulance.
These efforts were also unsuccessful, Sheriff Luce said.
Due to the thick terrain and challenging environmental conditions, a joint operation between the Sheriff's Office, numerous Fire Departments, and the New York State Park Police was deployed using coordinated line searches.
During the late-afternoon hours, the missing endangered adult was found deceased in a heavily wooded area within the search block.
Investigators said foul play is not suspected. The Seneca County Coroner's Office also responded to the scene and Sheriff's Investigators will be partnering with them to determine an official cause of death.
The name of the victim will not be released out of respect for the family.
The agencies that responded included the Border City Fire Department, Canoga Fire Department, Fayette Fire Department, Geneva Fire Department, Geneva Police Department, LifeNet Air Ambulance, New York State Park Police, New York State Police, North Seneca Ambulance, Ontario County Sheriff's Office, Seneca County E-911 Center, Seneca County Fire Coordinator's Office, Seneca Falls Police, Department, Varick Fire Department, Waterloo Fire Department, and Waterloo Police Department.
Sheriff Luce thanked all of the agencies involved in the search. He also extended his condolences to the family of the victim.
---
Wednesday AM Update: Body of missing man located in heavily wooded-area following search
Police say a missing endangered adult was found dead late Tuesday afternoon in a heavily wooded area following a large search effort in Waterloo.
Reports indicated late Tuesday that the subject at the center of the search effort along the Cayuga-Seneca Canal and Bishop Nature Preserve had been found.
The subject was found deceased with what seemed to be a self-inflicted injury, confirmed the Seneca County Sheriff's Office on Wednesday.
---
Sheriff's Office, fire departments and state police all involved in Tuesday's search effort
Lieutenant Timothy Thompson said an exhaustive search was conducted by Sheriff's Office personnel, along with multiple fire departments and New York State Police.
Thompson said, out of respect for the family and victim, the office will not release the deceased person's name. He said police are in close contact with the family and extend their deepest condolences to them.
The Sheriff's Office is expected to send an official press release sometime today. This page will be updated once more information becomes available.
Tuesday PM Update: Search for missing person underway near Cayuga-Seneca Canal in Seneca County
The Seneca County Sheriff's Office is leading a search effort after a man was reported missing near the Bishop Nature Preserve.
According to Lieutenant Timothy Thompson of the Seneca County Sheriff's Office, the call came in overnight about a letter of self-harm in the town of Seneca Falls.
"After a coordinated effort between the area law enforcement agencies we were able to locate his vehicle after doing a cell phone ping. We are continuing an expansive search in a wooded area we believe he's in," said Lieutenant Thompson.
The Seneca County Sheriff's office has partnered with most area fire services, and in the initial stages the New York State Police assisted and now the New York State Park Police are in the area as well.
Seneca County Fire Coordinator, Jeffrey Case, added that they've activated 40 firefighters from the Seneca County and Geneva area to help the sheriff's department assist with the search for the missing person.
"Our response has only been for the last couple of hours. They just brought us in. Phase one is almost done and we'll start working on phase two, as sure as soon as we can get the firefighters rehabilitated and ready to go," said Case.
"We've had helicopters from the state police and LifeNet assisting in the investigation. We've also utilized drones and all-terrain vehicles and at this point, we are still unsuccessful in locating him through a coordinated effort with the fire service," said Lieutenant Thompson.
"We are now doing line searches in the wooded area and at some point in the near future, we hope to be successful in locating him."
At this time the deputies are not releasing the same or a picture of the man due to notification of the family. The department currently has an investigator assigned as a liaison to the family. Once they can release that information comfortably, they will.
"It's a pretty dynamic situation. So it could take 10 minutes, it could take all day, it could take them tomorrow. So we're all at the mercy of the sheriff's department and when they decide that they are done with this for the day," said Case. "I'm very appreciative to the 40 firefighters volunteering their time, in the middle of the day on Tuesday to help look for this gentleman."
---
---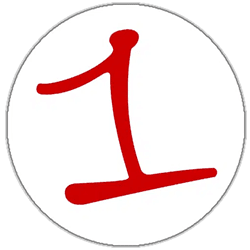 FingerLakes1.com is the region's leading all-digital news publication. The company was founded in 1998 and has been keeping residents informed for more than two decades. Have a lead? Send it to [email protected]