The New York State Department of State announced an award to Cayuga County and its partner municipalities totaling $216,575 for efficiency measures identified through the state's County-Wide Shared Service Initiative (CWSSI) program. The projects, identified through of a 2019 County-led plan, are designed to save taxpayer money through the streamlining of governmental operations and the consolidation of services.
"Finding efficiencies is an essential function of government partners which results in saving money and easing the burden on New York's municipalities," said Secretary of State Robert J. Rodriguez. "The Countywide Shared Services Initiative has resulted in over 100 projects across New York State. Congratulations to Cayuga County for finding ways to streamline local government programs."
Senator Pam Helming said, "Cayuga County and these municipalities are to be commended for their collaboration and working to save taxpayers money. I am proud to support the County-Wide Shared Service Initiative. Empowering counties and local municipalities to work together by streamlining operations and sharing services extends much-needed savings to taxpayers while increasing efficiency within government. This is a true win-win for Cayuga County and its residents."
Senator John W. Mannion (SD-50) said, "I'll continue to support programs like the County-Wide Shared Services Initiative because Central New Yorkers expect professional and well-run local governments. I strongly commend the local governments that I represent for their thoughtful planning and execution of shared service initiatives that maximize services on behalf of the taxpayers. I'm grateful for Governor Hochul's commitment to delivering good government for all New Yorkers."
Senator Peter Oberacker said, "As a former town supervisor myself, I know local elected officials work extremely hard to provide vital services while also keeping costs at a minimum. Cayuga County is exhibiting true resourcefulness – coming together and enacting a winning plan that will pay dividends for years to come. This is an ideal usage of the state's County-Wide Shared Service Initiative (CWSSI) program and I commend all involved."
Assemblyman John Lemondes (R,C,I-Lafayette) said, "Efficient government is effective government, so I am grateful to everyone in our local and county governments who went to work on these shared services projects for our taxpayers to ensure their money is used as wisely as possible. These neighborly arrangements exemplify the approach all public officials should take toward meeting the needs of their communities. I am glad the Department of State has decided to highlight the efforts made by governments throughout Cayuga County to reduce wasteful spending."
Assemblyman Manktelow said, "This is what makes our community so amazing. From my days as a Town Supervisor till now, I have seen the exorbitant rise on the cost of heavy machinery and supplies. Since we cannot ignore the snow that will be here this winter, nor the heavy costs associated with it, I am proud to see the County of Cayuga and their towns joining together to approach this problem head on. As so they say, "rising tides lifts all boats". By joining together these municipalities are going to be better prepared to serve their residence. I thank the county and each town for their ingenuity and teamwork and for participating in the County-Wide Shared Services Initiative."
Cayuga County Legislative Chairman Dave Gould said, "We are very excited that the Towns, Villages and School Districts in Cayuga County were able to work collaboratively to save money for some of the taxpayers in our County. A great deal of work went into developing and implementing a Shared Service Plan that resulted in these savings. Ongoing annual savings from these projects will result in additional savings, beyond the $216,000.00 received in a one-time award from New York State. Cayuga County continues to pursue additional taxpayer savings by gathering the City, County, Towns and Villages together annually to identify and implement additional Shared Service Projects. We will be meeting later this summer to review projects that will be included in our 2023 Shared Service Plan. We hope to have continued success reducing the tax burden for the residents of Cayuga County."
Cayuga County and its partners identified four projects designed to consolidate and share critical services. Efforts were made to streamline service operations and share resources and space.
The shared services projects that were implemented in Cayuga are as follows:During this Fiscal 22/23 year, CWSSI is providing a 100 percent state match of taxpayer savings achieved through the implementation of new shared services identified in county-wide plans. Guidance documents regarding the CWSSI and state match application process, as well as past CWSSI plans, are available here.
The County-Wide Shared Services Initiative is administered by the Division of Local Government Services at the Department of State. The Division provides technical assistance and competitive grants to local governments. For more information on CWSSI or any programs administered by the Division, please contact [email protected] or call 518 473-3355.
---
---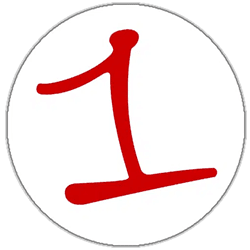 FingerLakes1.com is the region's leading all-digital news publication. The company was founded in 1998 and has been keeping residents informed for more than two decades. Have a lead? Send it to [email protected].