In this episode, we went to Fox Run Vineyards on Seneca Lake to chat with Peter Bell, who's been making wine for over 30 years.
We met in Peter's office/laboratory on the second floor of the production side of Fox Run, up the hill from where customers were tasting and purchasing his wines. We talked about how he got his start in the industry in France, his education as a winemaker in Australia that almost didn't happen (read the chapter on Peter in Evan Dawson's "Summer in a Glass"), and the fateful day a friend told him "you should check out the Finger Lakes in upstate New York." He did, landing a job with the iconic Dr. Konstantin Frank Winery before being hired by Fox Run co-owner Scott Osborn in 1995. We talked about his relationship with Scott, one he calls "made in heaven."
Peter is known for his willingness to offer help and advice to fellow winemakers. He helped launch the careers of Tricia Renshaw, Kelby Russell, and others as assistants at Fox Run. We discussed that collaborative spirit and why it thrives in the Finger Lakes while it's frowned upon in many other wine regions.
We talked about the art of winemaking and one of Peter's favorite analogies, comparing wine to music, with each instrument having its place in the mix, even if you don't initially notice it's there. We discussed the challenge of making wine at a relatively high-volume winery such as Fox Run, where a winemaker must cater to the tastes of the masses while trying to make the best wines possible.
We talked about the future of Fox Run. Peter says he is playing only a limited role in the future direction of the winery. We talked about the evolution and the future of the Finger Lakes wine region and whether it receives its due as a destination for top-flight wines.
Peter was gracious with his time and left me with two bottles of barrel-fermented Chardonnay from the Kaiser Vineyard. I also purchased a Traminette and a dry Riesling from the gift shop. I'll be having my own summer in a glass at my backyard patio table very soon.
I hope you enjoy the conversation as much as I did. We'll only be able to purchase Peter Bell's wines for a few more years, but wines bearing his influence will be around for a long, long time.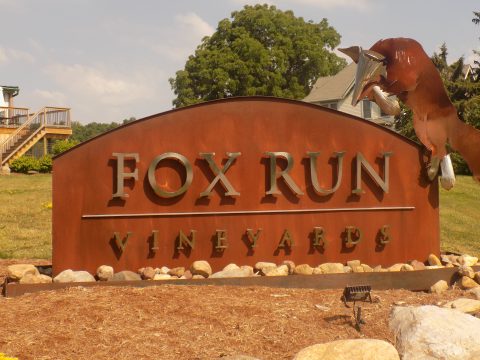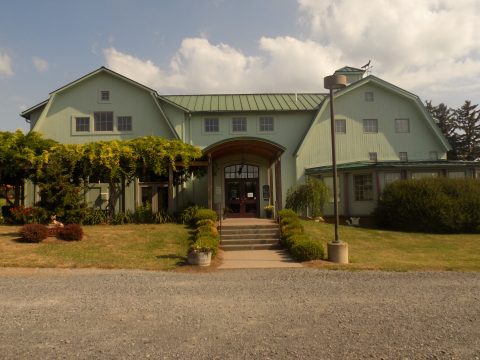 ---
---