"We are deeply committed to the communities we serve throughout New York, and these donations are just one of the ways we support these incredible community partners that are making a difference in the lives of our neighbors through the significant services they provide," said Tom Garrity, regional manager, Government & Community Relations at NYSEG. "As these organizations and their clientele move forward in what's become our 'new normal,' we are proud to support their critical efforts to make our communities stronger and more resilient."
In total, NYSEG and RG&E provided gifts and sponsorships to more than 25 health and welfare organizations across its service area. At NYSEG, the company donated $33,500 to organizations within its divisions as follows:
Capital Region
NYSEG donated a total of $3,000 to nonprofits in its Mechanicville division, which includes Columbia, Rensselaer, Saratoga and Washington counties.
"The funds that the Mechanicville Area Community Services Center received from NYSEG were incredibly appreciated," said Megan Quillinan, executive director, MACSC. "NYSEG's generous donation enables MACSC continued provision of programming designed to support area families. Thanks to these funds, MACSC is able to better meet the increasing demand for access to programs addressing youth development, food insecurity, senior wellness and violence prevention."
NYSEG's donations will support the organizations in the following ways:
Columbia Opportunities, Inc.: Funding will benefit the organization's mission to help solve poverty-related problems in the community. They also provide opportunities to families and individuals so they may attain the skills, knowledge and resources they need to become self-reliant.
Mechanicville Area Community Services Center: The donation will support programs and services for youth and families through family support, empowerment, recreation and education.
Finger Lakes
NYSEG donated a total of $8,500 to nonprofits in its Auburn, Elmira, Geneva, and Ithaca divisions, which include Cayuga, Onondaga, Chemung, Cortland, Ontario, Schuyler, Seneca, Steuben, Tioga, Tompkins and Wayne counties.
"The generous funds that Nick's Ride 4 Friends, Inc. received from NYSEG allowed for the organization to purchase technology necessary for staff training and development and client education," said Ashley Short, executive director of Nick's Ride 4 Friends, Inc. "Nick's Ride 4 Friends, Inc., is appreciative of the new flat screen television, which has a built-in computer and acts as a smart board for group presentations."
NYSEG's donations will support the organizations in the following ways:
Building Futures Foundation, Inc. (The Arc Madison Cortland): Funding will benefit the family-led organization's leadership in the field of disabilities, supporting people in every manner possible and developing the necessary human and financial resources to allow all members of the community to achieve their full potential.
Catholic Charities of Chemung & Schuyler Counties: Funding will benefit the organization's Samaritan Center, which provides emergency food, clothing and medical assistance to low income individuals not currently enrolled in other charity programs.
Nick's Ride 4 Friends, Inc.: The donation will support the fight against substance use disorders. They work daily to help people regain a sober life and become active members of society, bettering themselves and the community in which they live. The organization is also dedicated to promoting education, awareness and knowledge of the need for recovery and rehabilitation in the community.
Pathway Home of the Finger Lakes: The donation will support end-of-life care for individuals who are unable to receive that care at home
United Way of Seneca County: The donation to UWSC will support their expanded efforts to recruit, convene and collaborate with people and organizations who bring the passion, expertise and resources necessary to get things done.
Southern Tier
NYSEG donated a total of $5,000 to nonprofits in its Binghamton division, which includes Broome, Chenango and Tioga counties.
"Twin Tiers Honor Flight greatly appreciates the funds we received from NYSEG for our veterans," said Patricia Vincent, president of TTHF. "These funds were used to take 42 Veterans on Mission 12 to Washington, D.C., to view their memorials and say, 'thank you' to them for their service. Our veterans travel free and we provide travel, meals and many extras to make this a trip of a lifetime for them."
NYSEG's donations will support the organizations in the following ways:
Boys & Girls Clubs of Binghamton, Inc: The donation will help continue to provide a safe environment for children who otherwise may suffer in school, neglect their health and fall prey to gang relationships, crime, drugs and teen pregnancy.
S.E.P.P. Housing Management Group: Funding will benefit a number of private, local, not-for-profit organizations that provide quality, affordable housing to low-income senior citizens and disabled persons in Broome County and surrounding areas.
Twin Tier Honor Flight: The donation will support the expense of flying and bussing World War Two veterans down to Washington, D.C., to visit national memorials and pay their respects. The organization plans on including about 75 veterans in 2022.
Hudson Valley and The Catskills
NYSEG donated a total of $7,500 to nonprofits in its Brewster and Liberty divisions, which includes Delware, Dutchess, Orange, Putnam, Sullivan, Ulster and Westchester counties.
"Putnam CAP's ability to assist the county's most vulnerable community members is greatly strengthened through the generous support of companies such as NYSEG," said Marisa O'Leary, executive director of Putnam CAP. "The recent $1,500 donation we received enabled us to expand food options offered through both our food pantry and soup kitchen programs. We believe that all individuals deserve access to healthy, nutritious food. We are grateful for NYSEG's support in assisting us to address food insecurity in Putnam County."
NYSEG's donations will support the organizations in the following ways:
Friends of TBS: The donation to the charity arm of Temple Beth Shalom will support their efforts in food security and emergency preparedness.
Haven for Humanity: Funding will support pursue environmental, social and humanitarian justice through inspirational education of wholistic wellbeing, beloved community and global sustainability.
Miles of Hope Breast Cancer Foundation: The donation will be used to fund the Medical Gap Care Program, which provides breast cancer screenings, support and information.
Sullivan County Federation for the Homeless: Funding will support developing individualized and community wide plans for disadvantaged people to break the cycles of poverty that cause homelessness and hunger.
WESTCOP (Westchester Community Opportunity Program, Inc.) / Putnam Community Action Partnership (Putnam CAP): The donation will assist the organization's program of purchasing food to support the operation of its monthly food pantry and soup kitchen programs.
In addition to NYSEG and RG&E's donations to local health and welfare nonprofits, the companies' 2022 Corporate Donation Program will also provide grants later this year to local nonprofits focused on food security, arts and culture, and education and young people. These donations will impact every division within the NYSEG and RG&E service area.
NYSEG and RG&E's support is enhanced by additional giving through the 
Avangrid Foundation
, the charitable giving arm of the 
AVANGRID
 family of companies. Since 2002, the Foundation and its predecessors have invested more than $32 million in partnerships to help meet a number of community needs. In New York, the Avangrid Foundation has made more than $4.6 million in grants to nonprofit organizations, educational institutions and qualified programs during the last five years.
NYSEG and RG&E are subsidiaries of AVANGRID, Inc.
---
---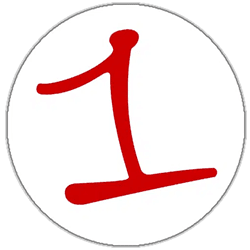 FingerLakes1.com is the region's leading all-digital news publication. The company was founded in 1998 and has been keeping residents informed for more than two decades. Have a lead? Send it to [email protected]