Less than three weeks after the mass shooting in Buffalo, New York's Legislature voted on Thursday to raise the purchase age for buying or possessing a semi-automatic rifle to 21 years old.
On Tuesday, state leaders announced that a 10-bill package to strengthen gun control had been introduced in the state Assembly and Senate. The bill to raise the limit is the most significant in the legislative package, which also includes a new law to limit who can purchase bullet-resistant armor, the kind worn by the Buffalo shooter during his attack.
Age of purchase bill passed along party lines
The age limit bill passed along party lines in the Senate, 43-20, and in the Assembly 102-47. The legislation is expected to be signed into law by Governor Kathy Hochul soon.
New York already required people to be 21 or over to possess a handgun. under the new law, younger New Yorkers are still allowed to own and possess other types of firearms, like rifles and shotguns, according to NPR.
People under 21 will no longer be allowed to buy the type of high-powered rifles used by the 18-year-old gunmen who carried out the mass shootings in Buffalo and Uvalde, Texas.
Legal challenges expected
The new gun restrictions are expected to spur legal fights. A lawsuit over New York's handgun license law is currently playing out in U.S. Supreme Court.
In 2008, the court ruled 5-4 that the Second Amendment protects a person's right to keep a gun in their home for self-defense in District of Columbia v. Heller. The court did state the Second Amendment is "not unlimited," though it didn't specify what those specific limitations might be.
On May 11, a U.S. appeals court ruled California's ban on the sale of semi-automatic rifles to those under the age of 21 is unconstitutional.
The National Rifle Association is currently challenging Florida's ban on rifles for those under 21, which passed in the wake of the 2018 Parkland school shooting that left 17 students dead.
'No time to waste' on gun control, says Hochul
New York's newly-proposed gun control laws include a bill aimed at expanding the list of people who can file an Extreme Risk Protection Order, which temporarily prevents those found to be a danger to themselves or others from obtaining firearms.
Additionally, other proposed legislation would require new guns to be equipped with microstamping tracing technology and create the crime of making a threat of mass harm.
"Even as we take action to protect New Yorkers, we recognize that this is a nationwide problem. I once again urge Congress to seize this moment and pass meaningful gun violence prevention measures. We have no time to waste," said Hochul in a statement.
---
---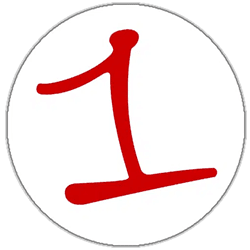 FingerLakes1.com is the region's leading all-digital news publication. The company was founded in 1998 and has been keeping residents informed for more than two decades. Have a lead? Send it to [email protected]