The New York State Office for New Americans (ONA) and CanCode Communities today announced the opening of registration for the Summer 2022 session of Digital Literacy Training. Known as New Americans Can Code, the program provides digital literacy training to assist newcomers to New York State in gaining basic computer skills and software training for career opportunities to New York's immigrant communities.
New York State Secretary of State Robert J. Rodriguez said, "In a rapidly evolving digital era, having computer training is a necessary skill to be better positioned to succeed in today's job market. The ONA and CanCode Communities partnership offers new Americans the opportunity to learn new skills and have necessary tools to be prepared for an economic environment based on computer literacy and be ready for enhanced career opportunities and to better contribute to New York's future."
The New Americans Can Code Digital Literacy course is available to all immigrants living in New York, regardless of status, who meet income eligibility requirements. It is designed to serve students with a wide range of computer experiences and competencies, and will ensure each student receives the skills they need while moving at their own pace.
The course will cover basic computer usage skills; a survey of software usage, including word processing and spreadsheet use; use and management of email; and using the web to conduct productive internet searches to find reliable information and learning tools.
CanCode Communities Founder and CEO Annmarie Lanesey said, "We are thrilled to extend this exceptional partnership with the New York State Office for New Americans, and to assist in preparing immigrants to succeed in today's digital economy. This computer education and training will ensure more New Yorkers gain the knowledge and skills to pursue fast-growing tech careers, while also building a diverse and inclusive talent pipeline critical for the state's employers."
Senator Chuck Schumer said, "Thanks to the federal funding I secured in the CARES Act, New Yorkers and new Americans can now get access to the tools and digitals skills needed for good paying careers in the tech industry.  Education is one of the best ways to create economic opportunity and I am proud to help create this program to supercharge our workforce training and boost our immigrant community to help them achieve the American dream."
Senator Kristen Gillibrand said "In an increasingly digital world, we have to make sure that everyone is equipped with basic computer skills,". "By providing digital literacy and advanced computer training, this program will help ensure that new New Yorkers have the necessary skills to use email, navigate internet job boards, and pay bills online. I am proud to have secured federal funding for this critical program and I encourage all eligible New Yorkers who want to develop their computer skills to apply." 
Congresswoman Yvette D. Clarke said, "In the digital age, we are duty-bound as lawmakers to ensure all New Yorkers have access to broadband and the education necessary to utilize its full potential. Comprehensive programs like New Americans Can Code helps to bridge a widening digital divide for our immigrant communities, as well as solidify our state as a leader in emerging technology that deliberately aims to be inclusive and equitable in its pursuit to connect people to the internet. In effect, this crucial program is providing new Americans equitable access to educational, employment, affordable housing, tele-health and other critical services that are increasingly only accessible on-line. The New Americans Can Code digital literacy training program for immigrants has the power to change lives, especially as we continue to emerge as an ever-expanding virtual civil society.
Congressman Adriano Espaillat (NY-13) said, "We live in a digital society and coding has become one of the most fundamental skills that residents of all ages and backgrounds can learn," "I commend Governor Hochul and the New York State Office for New Americans (ONA) for implementing the CanCode Communities digital literacy training program to ensure that immigrant communities are not left behind and will have access to training that will afford them as new citizens the opportunities to develop computer skills that will benefit them as they continue to engage and contribute to our communities."
Congressman Jamaal Bowman, Ed.D (NY-16) said, "Literacy is fundamental to all learning, and in the 21st century, digital literacy has become fundamental and supporting access to quality digital learning bridges gaps in equity. Online platforms are used for everything from finding a job, finding a place to live, paying bills, learning the news and to communicating with relatives who may now be oceans and time zones away for new immigrants. Immigrating to a new place can be isolating as people have to navigate so many changes — digital literacy training can empower immigrants to find ways to be more connected to the things that matter in their new home — connected to jobs, to family, and to their new community. To bridge the digital divide, people like immigrants, deserve to be just as technologically savvy as someone who has had more regular and easy access to computers and technology. When everyone has equitable access and knowledge about resources, we can all thrive. I am proud to see this program making that a reality for neighbors here in New York."
The course will cover basic computer usage skills; a survey of software usage, including word processing and spreadsheet use; use and management of email; and using the web to conduct productive internet searches to find reliable information and learning tools.
Delivered remotely, the course provides real-time instruction and hands-on learning. Classes will begin the week of May 16 and will run for 10 weeks on Mondays and Wednesdays from 6 to 8 p.m. For more information and to register, visit here, email [email protected], or call (518) 238-6808.
New Americans Can Code was first launched in 2020 as the Immigrants Can Code program to ensure low-income immigrants, particularly those impacted by the COVID-19 pandemic, have access to digital literacy education and more advanced software training that are essential to building careers in the Empire State's fast-growing innovation economy. ONA and CanCodeCommunities expanded the program in response to the continued need created by the pandemic, which illustrated how important digital literacy is for those who are now working from home, or who are seeking new employment that requires them to work remotely.
This program is supported with approximately $150,000 through Federal CARES Act funding and is open to any immigrant with a household income at or below 200% of the Federal Poverty Guidelines. This program is also supported by the U.S. Administration for Children and Families (ACF), the U.S. Department of Health and Human Services (HHS) as part of a financial assistance award totaling $150,000 with 100 percent funded by ACF/HHS. The contents are those of the authors and do not necessarily represent the official views of, nor an endorsement, by ACF/HHS, or the U.S. Government. For more information, please visit the ACF website, Administrative and National Policy Requirements.
Launched in 2016 as AlbanyCanCode and rebranded as CanCode Communities, the organization now includes 7 entities: AlbanyCanCode, KingstonCanCode, NewAmericansCanCode, SaratogaCanCode, HerkimerCanCode, NewYorkCanCode, and BerkshiresCanCode. More than 300 students have graduated from its courses, securing tech jobs with leading employers – including Accenture, Goldman Sachs, New York State Office of Information Technology Services, MVP Healthcare, and Zones, among others – and receiving average annual salary increases exceeding $18,000.   
The New York State Office for New Americans, founded in 2012, is the nation's first statutorily created immigrant services office. ONA assists all new Americans with accessing and navigating a variety of free services and support through its statewide network of community-based providers.
For any immigrant in need of assistance, or to connect with ONA's programs, call the New Americans Hotline at 1-800-566-7636 9:00am to 8:00pm, Monday through Friday. All calls are confidential. Assistance is available in over 200 languages. For more information, visit here or follow ONA on Twitter at @NYSNewAmericans or Facebook.
CanCodeCommunities is a 501(c)3 nonprofit founded in 2016 to develop non-traditional talent and advocate for a vibrant, inclusive tech talent pipeline in New York State. The organization designs and delivers workforce training courses, hands-on K-12 coding programs, and community code literacy workshops, in alignment with the needs of employers, educators, talent and the community in general. Its mission is to shift mindset about who can work in technology, remove cultural and economic barriers to joining the tech workforce, and establish and promote pathways to tech careers throughout the region. For more, visit here.
---
---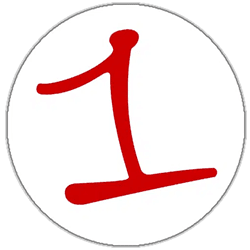 FingerLakes1.com is the region's leading all-digital news publication. The company was founded in 1998 and has been keeping residents informed for more than two decades. Have a lead? Send it to [email protected]