Roe v. Wade, the landmark 1973 decision that guaranteed federal protection of abortion rights, will likely be struck down by the U.S. Supreme Court.
This stunning revelation comes from a leaked draft of the U.S. Supreme Court majority opinion that was obtained by Politico and published last night. The court's ruling will not be final until it is officially published- probably in about two months- but New York officials and activists are already reacting to this bombshell report.
What's revealed in the leak?
The 98-page draft opinion appears to be written by Justice Samuel Alito. It was published in full by Politico on Monday, May 2 at 8 p.m. If the opinion is accepted by the majority court, it would overturn Roe v. Wade and Planned Parenthood v. Casey. The opinion is reportedly related to a case out of Mississippi that challenges the state's ban on abortion after 15 weeks.
Reaction from New York officials
Governor Kathy Hochul swiftly condemned the Supreme Court's initial draft opinion.
I refuse to let my new granddaughter have to fight for the rights that generations have fought for & won, rights that she should be guaranteed.

For anyone who needs access to care, our state will welcome you with open arms. Abortion will always be safe & accessible in New York.

— Governor Kathy Hochul (@GovKathyHochul) May 3, 2022
Gov. Hochul's official statement:
"I am horrified by the apparent draft Supreme Court opinion leaked this evening that would overturn the right to abortion guaranteed by Roe v. Wade. For the sake of women across the country, this should not be the Supreme Court's final opinion when it comes to abortion rights.
"We have been fighting this battle for too long. I refuse to go backwards. I refuse to let my new granddaughter have to fight for the rights generations have fought for and won, rights that she should be guaranteed.
"For anyone who needs access to care, our state will welcome you with open arms. New York will always be a place where abortion rights are protected and where abortion is safe and accessible. Just as the Statue of Liberty lifts her lamp tall in our harbor, New York will never stop fighting for what's right — unafraid and undeterred."
With far-right justices poised to overturn Roe, the lives of millions of Americans depend on us.

We must codify the right to an abortion into federal law—even if it means eliminating the filibuster.

We must flip state legislatures.

And states like NY must open our doors. https://t.co/Eg2iZLxJNJ

— Kirsten Gillibrand (@SenGillibrand) May 3, 2022
Senator Kristen Gillibrand released the following statement:
"The leaked draft majority opinion overturning Roe v. Wade reveals that the Supreme Court's right-wing majority is poised to destroy the fundamental human and reproductive rights of millions of women, willfully disregarding public opinion and court precedent. While we can hold out hope for revisions, we cannot wait to act.
"At the federal level, Congress must enshrine into law the right to an abortion and Democrats must be willing to eliminate the filibuster to do so. As we approach the midterm elections, it is absolutely critical that Democrats turn out in record numbers to maintain our majorities. The American people do not support the government interfering with what people do with their own bodies.
"At the state level, Democrats must enact strong pro-choice legislation where we currently have control. In purple and red states, we must fight tooth and nail to flip legislatures and pass legislation guaranteeing reproductive rights, including access to abortion. There is no state where a majority of the public supports a federal ban on abortion.
"And with this fundamental right in jeopardy, it is incumbent upon states like New York, where abortion is safe and accessible, to open our doors to those seeking care.
"We must refuse to back down or move backwards—the lives and futures of millions of Americans depend on us acting now."
NYS Senate Majority Leader Andrea Cousins released this statement:
"I am extremely troubled by the preliminary Supreme Court opinion to overturn Roe v. Wade. Unfortunately, we knew this day was coming, and that is why when we took the Senate Majority we immediately codified Roe v. Wade into state law, allowing us to withstand any Supreme Court decision. The Senate Democratic Majority will continue to stand up for choice and women's health. New York has always stood as a beacon for those seeking refuge, and that will not change through the uncertain days ahead. We will remain a Destination State for any and all seeking abortion care. Our fight is not over. Our partners in Congress must act and choice must be codified into federal law."
Protestors rally at Supreme Court building
Protestors both for and against abortion rallied in front of the Supreme Court building in Washington D.C. on Monday night. Barricades were set up by law enforcement to prevent protestors from gaining entrance the building.
Past midnight and a huge crowd is still gathered outside the Supreme Court to protest the reported decision to overturn Roe v. Wade pic.twitter.com/7FbUOSDHL8

— Gabe Cohen (@GabeCohenNews) May 3, 2022
Americans United for Life was one pro-life group that came out to support the court's potential decision.
We stand alongside all Americans who have waited so hopefully and for so long for the Supreme Court to reverse Roe, to set American on the path to abortion abolition, and to restore justice to our nation. Today is a day for courage and hope. https://t.co/4BuSa7vjIz

— Americans United for Life (@AUL) May 3, 2022
What's next?
The Supreme Court's final decision will likely be released in June. The leak of the draft opinion is unprecedented- this is uncharted territory for the court.
"You never heard of a decision being leaked in advance of the decision actually being finalized because what you have to understand is what we're hearing for Politico is a draft of the decision and these drafts often go to many versions and can change somewhat dramatically before they even get published," said Van White, a Rochester-based civil rights attorney, according to News10NBC. "So over the centuries, it has never been heard where the decision was released in advance."
If the majority court decides to rule in favor of overturning Roe v. Wade, the legalization of abortion would be decided by individuals states.
---
---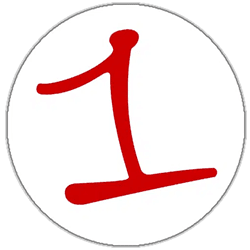 FingerLakes1.com is the region's leading all-digital news publication. The company was founded in 1998 and has been keeping residents informed for more than two decades. Have a lead? Send it to [email protected].