Lyme disease is a bacterial infection that can be spread to humans by the bite of an infected deer tick. Lyme disease cases peak in the summer months, especially during May, June, and July.
Lyme disease is very serious and can become crippling or debilitating if not properly diagnosed and treated with antibiotics. Typical symptoms include fever, headache, fatigue, and a characteristic skin rash called erythema migrans. If left untreated, infection can spread to joints, the heart, and the nervous system.
Anyone who plays or works outside is at an increased risk. Mowing lawns, picking up leaves, and other outdoor activities can expose the public to ticks. Ticks most commonly live in cool, moist environments, and can be found in gardens, around shrubs, and in tall, grassy, and wooded areas. Deer, birds, mice, and other animals can transport ticks into your yard.
There are several things you can do to protect yourself and your family from tick bites. Below are some basic tips to follow:
• Keep your lawn mowed and cut down brushy areas.
• Avoid areas that may be infested such as, tall, grassy, moist areas.
• Use protective measures:
If you know you will be walking in tall grass, wear long sleeves and tuck your clothes in.
Try to wear light colors so ticks are more visible. Ticks can be hard to see, as they may only be about the size of a pin-head.
• Use repellent that contains 20 percent or more DEET, picaridin, or IR3535 on exposed skin for protection that lasts several hours.
• Perform a tick check on yourself, your pets, and your children when finished with outside work or play. Serious risks from Lyme disease can be reduced if the tick is removed within 36 hours.
• If a tick is found, do not apply mineral oil, petroleum jelly, or heat. Use fine-tipped tweezers to remove the tick. Contact your doctor if there are concerns about incomplete tick removal or if a rash or flu-like symptoms develop.
By following these guidelines, you can help protect yourself and your family from Lyme disease. For any other questions or concerns, please contact the Livingston County Department of Health at 585-243-7280 or visit online.
---
---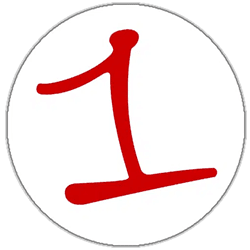 FingerLakes1.com is the region's leading all-digital news publication. The company was founded in 1998 and has been keeping residents informed for more than two decades. Have a lead? Send it to [email protected].